Updated: June 14, 2022
Due to costs, most small businesses often struggle to provide high-quality health insurance at affordable rates. One solution is pooling employees through a Master Health Plan.
Here's how it works.
What is a Master Health Plan?
Every company has unique needs, and benefits are no exception. A Master Health Plan is a custom health insurance plan created to help employers - large and small - improve access to quality healthcare to eligible employees.
Available through a Professional Employer Organization (PEO), like Propel HR, these high-quality, comprehensive health plans offer competitive benefits at lower prices and are an attractive option for small businesses who want to control costs.
➡️➡️READ MORE: Lee Yarborough Named NAPEO Chair: A Passion To Serve
Benefits to Small Businesses
By pooling employees together into one large group, PEOs have more negotiating power with top-rated insurance providers. A few benefits to small employers include:
Significant Cost-Savings and Less Rate Volatility. Stable rates and less risk for an unexpected rate increase allows small businesses to better budget and manage expenses.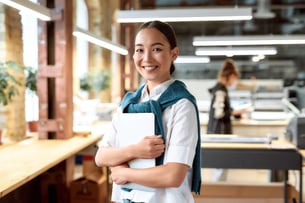 Access to Corporate-level Benefit Options. The larger pool allows PEOs to negotiate more competitive prices and benefits that would only be available to larger employers.
Reduced Administration. Because a Master Health Plan simplifies the administration process, small businesses have more time to focus on growing their business.
How are Rates Determined?
Size and risk are key factors used to determine insurance premiums. Insurance carriers generally use Composite and Age-banded rates. Composite rates are easier for companies to forecast and manage costs because the rates are based on the overall risk profile of the whole group. Age-banded, or age-based rates, increase for every age.
Propel HR's Master Health Plan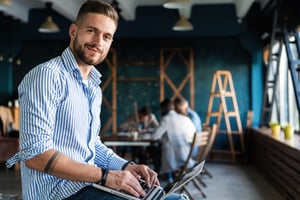 Propel HR offers Essential and Premium PEO partners access to our Master Health Plan, which is administered by BlueChoice HealthPlan, one of the nation's largest and most trusted health insurance providers.
A few highlights of our Master Health Plan include:
Better Benefits. A variety of plans are available with a BlueChoice HealthPlan, a part of an AM Best A+ rated health insurance carrier. Employees also save on all-inclusive co-pays and access to vision, chiropractic, and EAP benefits.
Lower Premiums. By joining the larger pool, our Master Health Plan's renewal premiums are lower and more stable. In fact, PEO clients on our Master Health Plan have experienced a 0% rate increase, and no plan changes over 3 years.
Greater Coverage. Our Master Health Plan offers access to the BlueCard PPO Network, the largest health insurance provider network in the country, as well as coverage while traveling outside of the U.S.
➡️➡️READ MORE: How Propel HR Helped Growing Manufacturer of Pet Products
Are you ready to propel the wellness of your employees and your business?
For a small business, the benefit of a Master Health Plan translates to a healthier bottom line and a healthier, more productive workforce. For more information about the Propel HR Master Health Plan, download our easy Quick Guide or contact us at (800) 446-6567 to learn more.
About Propel HR. Propel HR is an IRS-certified PEO that has been a leading provider of human resources and payroll solutions for more than 20 years. Propel partners with small to midsized businesses to manage payroll, employee benefits, compliance and risks, and other HR functions in a way that maximizes efficiency and reduces costs.