Can your business afford to provide health insurance for your employees?
With the rising cost of health care premiums, cost remains the determining factor for offering employee health insurance. And if you are a small business, there's no room in your budget for surprise rate hikes or issues with cost-control.
According to a recent report from the National Conference of State Legislatures, annual health insurance premiums reached $18,764 in 2017 per family, with workers paying on average $5,714 towards the cost of their coverage. For those buying insurance on a private market plan for 2018, the average increase with subsidies was $201.
The solution? A master health plan. A custom health insurance policy designed to improve access and quality of healthcare services to employees -- including stable, affordable rates.
Available through a Professional Employer Organization, or PEO, these comprehensive health insurance plans offer more benefits at lower prices and are a trusted choice for small business who want to control cost. But not all PEOs or master health plans are treated equal.
The idea is not exactly new, but the access and availability of better benefits packages -- normally only offered to large corporations -- at lower rates are making small businesses take another look at PEO master health plans.
EMPLOYER-BASED PLANS
Time and events have shaped the path of health insurance in the U.S. For more than 50 years, employers have designed and tested a number of methods and concepts for providing affordable health care to employees.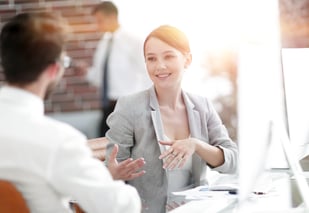 Employer-based health insurance. In the 1960s, employer-based healthcare was the health insurance model as America's workforce became more dependent on their employer for health insurance.
Focus on reducing costs and increasing access. In the early 1970s, the Healthcare Maintenance Organization (HMO) Act promised to reduce costs and expand access by increasing competition.
Emphasis on quality care and accountability. A series of amendments to the HMO Act, from 1976 to 1996, increased the emphasis on the quality of care and accountability and improved the way healthcare funds were spent. For example, an HMO requires a referral from a primary care physician in order to see a specialist and does not cover out of network services.
Demand for more choices and controlling costs. In the 1990s, PPOs and Point-Of-Service (POS) products empowered consumers with more healthcare choices and the flexibility to manage costs.
During this time, PEO health plans were more widespread, but operated much differently than they do today. The majority of PEOs had little structure or attention to risk management. Overtime, as risks increased, so did rates.
But that's changed. Today, because of higher standards required by insurance carriers, PEOs are becoming a leading option for small business health insurance.
VALUE-ADD FOR SMALL BUSINESSES
PEOs entered the market about 25 years ago. As employment laws and regulations increased, the role of human resources shifted beyond just managing people. The responsibilities became more complex and time-consuming. And as a result, too costly for small businesses to manage on its own.
Equipped with more than HR know-how, PEOs introduced multi-faceted solutions to help small businesses tackle the responsibilities of managing a workforce. As a result, small businesses had more time and freedom to focus on growing their business and improving overall efficiency.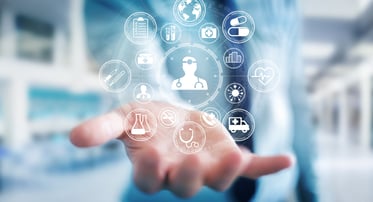 Higher growth rates. PEO clients grow faster, have lower rates of employee turnover, and higher rates of business survival than other comparable small business. Seventy percent of companies that use a PEO report revenue increases and revenue growth as twice that of comparable non-PEO firms (10 percent versus 5 percent). With enhanced services and more capabilities, PEOs have proven to be more than just an outsourced service – but a strategic solution delivering long-lasting value.
According to a recent PEO study conducted by McBassi & Company, PEO clients have reported the following advantages.
Lower turnover rates. The cost to replace an employee is roughly 50 percent of an employee's annual salary. The cost is even higher for mid-to-senior level employees with specialized training. Businesses that use a PEO have 15 percent lower employee turnover than industry averages.
Higher survival rates. Businesses that use PEOs are reported to have higher survival rates and are approximately 50 percent less likely to go out of business.
More HR services at a lower rate per employee. According to a recent study by the National Association of Professional Employer Organizations (NAPEO), PEOs provide access to more HR services at a cost that is almost $450 lower per employee, compared to companies with an in-house HR departments.
WHY A MASTER HEALTH PLAN?
As you can see, partnering with a PEO is similar to hiring a full-service department of HR experts, yet allows companies to retain all of the responsibilities and control of the day-to-day management of employees.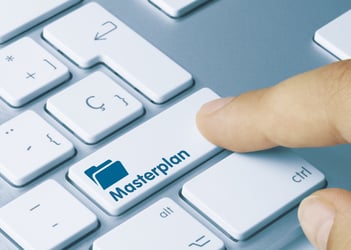 In addition to a wide array of services, such as payroll and related tax filings, compliance management, benefits administration, recruitment and training, and a number of other human resources-related tasks, PEOs are able to align with a select insurance provider to offer a master health insurance plan. But providing a master health plan is no easy task and the reason not all PEOs offer health care. To be considered for a master health plan, PEOs must meet the following requirements.
Prove sound financial stability. Without a strong balance sheet, an insurance carrier is unlikely to enter into a long-term partnership with a PEO.
Have an established delivery model. PEOs must have superior customer-service capabilities and demonstrate seamless procedures for administering the plan.
Demonstrate a commitment to the plan. Insurance providers want to minimize risks and ensure a PEO has sound practices in place, as well as a demonstrated commitment to making the master plan a primary offering.
THE POWER OF SCALE
How can PEO deliver health insurance cost-effectively? The answer is simple. Scale.
Think of a PEO as a pool filled with individual small businesses. Each business has a set number of employees. Collectively, the large scale of this employee pool allows PEOs more bargaining power.
Bigger benefits at lower prices. The larger pools allow PEOs to negotiate more competitive prices and sustainable benefits that are normally only available to larger corporations.
Reduces unexpected premium increases and keeps rates stable. Who couldn't use stability where health care rates are concerned? Stable rates coupled with lower risks for premium increases allows small businesses to better budget and manage expenses.
Provides more access to top talent. After salary, health insurance plays the largest role in an employee's consideration of a job offer. A better benefits package is a value-add to businesses owners and allows employers to stay competitive and attract higher quality, top-tier employees.
It's easy to see how the right master health plan can lead to a healthier bottom-line and a healthier, more productive workforce.

PROPEL HR LAUNCHES A NEW MASTER HEALTH PLAN
As a Certified Professional Employer Organization, or CPEO, we continue to seek innovative solutions to help our clients take care of their employees, as well as their businesses. The introduction of a new master health insurance program is just one example.
While there are 907 PEOs nationwide, not all PEOs offer health insurance or deliver the same quality of health insurance plans. We have partnered with one the most respected names in health insurance to provide a comprehensive master health plan to our South Carolina clients and businesses working with a PEO. All at an affordable cost.
A few highlights of our master health plan include:
Better Benefits. Lower annual rates for a comprehensive Blue Choice benefits package, rated A+ by A.M. Best Co., for its financial strength. A.M. Best Co. reaffirmed the A+ financial strength rating of BlueChoice as part of the group rating for the BlueCross® BlueShield® of South Carolina companies.
Lower Premiums. Larger employee pools means that bulk and composite rates, that are not age-banded, are lower and less volatile.
Greater Coverage. The plan can start during any time of year and provides access to leading health, wellness and medical programs, including 98 percent of S.C. doctors and hospitals, as well as access to Blue Cross-Blue Shield networks in all 50 states.
As a South Carolina based, IRS certified PEO, we see this master health plan as a significant addition to our already comprehensive menu of HR business solutions and exciting news for our current and future PEO clients in South Carolina.
Are you ready to propel the health of your workforce AND your company's bottom line? Download more information about choosing the right PEO here or contact us to learn more.