[Interactive Tool] Discover Your Specific HR Needs
This quick assessment will help you identify the services you need, and those you don't.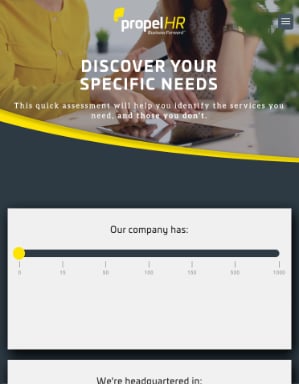 Choosing The Right PEO Guide
Is it time to partner with a PEO? Here's everything you need to know.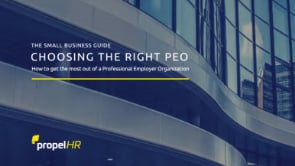 Workers Comp Insurance Guide
Discover how to save money on your premiums and grow your business.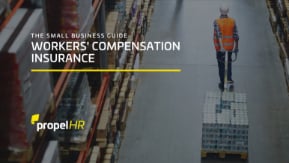 PEO Quick Guide
What is a PEO and how can it help your business? Find out here.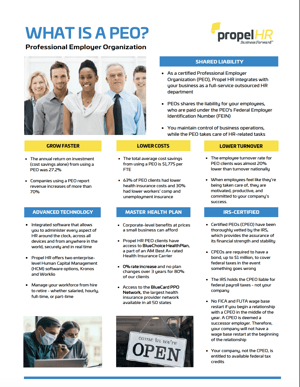 Master Health Plan
Discover how your business can offer a great health plan, stabilize premiums and even save money.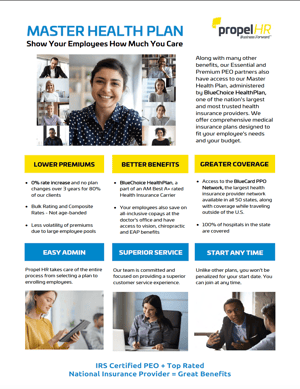 Be the First to Know When We Launch Another Resource.
Pricing for our Essential and Premium PEO Plans
Flexible plans, transparent prices. Our PEO packages fit your business and your budget.
Free HR Checklist
From payroll to benefits to HR compliance deadlines; Get them all in this convenient checklist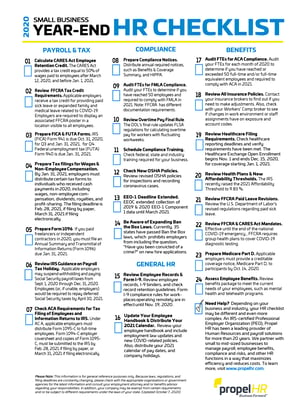 Lee Yarborough Interview in PEO Insider (October 2020)
As the new Chair of NAPEO's Board of Directors, Lee spoke with PEO Insider to discuss her background and the PEO industry.