Human Resources is a business function that takes care of your most valuable asset – your employees. When most think about HR, the responsibilities of hiring, firing, and pay may first come to mind. While much of that is true, HR has evolved into much more. Today, the role of HR is more multi-faceted, requiring a higher level of expertise in many different areas that impact the success of your business. Here are just a few reasons why every business needs Human Resources.
Navigates Risks and Stays Compliant
Compliance violations can be costly. As changing labor laws become more complex, and the burden of compliance continues to grow, HR helps reduce risks and prevent compliance violations by staying on top of new state and federal laws and ever-changing reporting requirements and deadlines.
Ensure an Effective Benefits Program
Great benefits attract, motivate and engage workers. According to a study conducted by the Society of Human Resources Management (SHRM), employers who improved their benefits packages reported better overall employee performance and recruitment and retention results. As your business grows and changes, an experienced HR team will be valuable in managing and ensuring that your company has the most effective employee benefits program.
Implements Effective Onboarding Program
Onboarding allows new employees the opportunity to learn about your policies, procedures, and expectations. In addition to developing a productive onboarding process, HR oversees interviewing procedures, conducts background checks, drug tests, and prepares employment paperwork.
Manages Diversity Leadership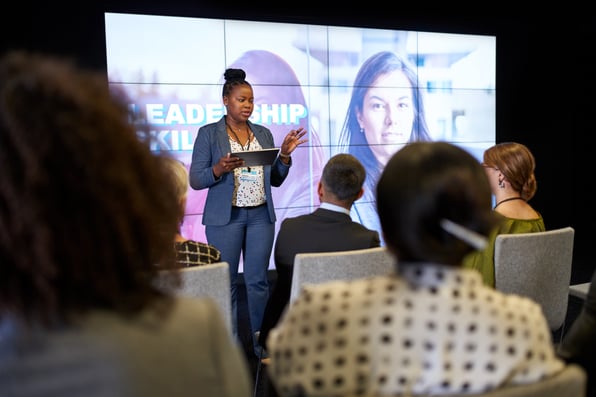 Studies show that companies that value diversity and inclusion outperform those that do not. HR ensures that diversity and inclusion are reflected in a company's culture, and cultivates a shared sense of community.
Oversees Employee Development
Professional development and training enable workers to step into roles and prepare for changing job functions. HR identifies training and development programs that build skills and ensure employees have the necessary training, resources, tools, and support to perform their jobs successfully.
Navigates Workplace Change
During the pandemic, business owners, management, and employees looked to HR professionals for help to navigate change in the workplace. HR teams at large and small companies helped to prevent business disruption and help to cut costs.
Oversees Workplace Policies & Procedures
HR stays on top of changes in employment law and legislation to ensure compliance and researches HR trends to keep the business running smoothly. HR also manages employment policies such as sick leave, family and medical leave, remote working, and paid time off to ensure compliance with new laws and regulations.
Contributes to the Bottom Line
Because HR is responsible for all aspects of the employee experience, it impacts a number of business outcomes, such as turnover rates, employee engagement, and productivity.
Does Your Business Need HR?
Absolutely. The way we work is rapidly changing, and smart businesses of all sizes understand the value of investing in Human Resources.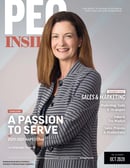 Propel HR President Lee Yarborough was recently elected Chair of the National Association of Professional Employer Organizations (NAPEO) Board of Directors. She spoke with PEO Insider magazine to share where she thinks the industry is headed and how NAPEO can continue to grow. Download a pdf version of the full interview: A Passion To Serve
About Propel HR. Propel HR is an IRS-certified PEO and a leading provider of human resources and payroll solutions for 25 years. Propel partners with small to midsized businesses to manage payroll, employee benefits, compliance and risks, and other HR functions in a way that maximizes efficiency and reduces costs.