From research and branding strategies to sourcing techniques and employment technology, HR professionals go to great lengths to attract and secure the right candidates. And once the offer letter is signed, the recruitment process is far from over. In fact, it's just the beginning.
Read More: 5 Signs It's TIme to Outsource HR Services
A workforce study found that more than 40 percent of workers leave within the first month of accepting a new job, and 10 percent leave within a year. After investing a significant amount of time, effort, and expense on hiring, you want new employees to be engaged and productive for years to come. Structured employee onboarding strategies can help.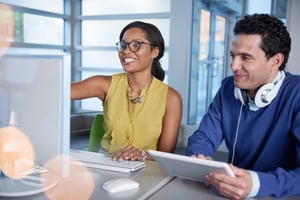 Onboarding vs Orientation. Unlike a new orientation, employee onboarding takes new hires on a deep dive into a company's culture. Over a year, employees learn about policies, procedures, and workflow expectations, as well as understand the guiding principles driving the company's mission. The experience allows employees to get up to speed so that they can contribute to its success.
Engagement & Retention Benefits. Studies have shown that small businesses with a structured onboarding process experience stronger employee engagement, higher morale and productivity, and lower turnover. Also, new employees, who have experienced a positive onboarding process, are more likely to remain at the company for three years.
Read More: Building a Workforce with Career Development
The Costs of a Negative Experience. Top candidates want to work for companies where they can thrive and make a difference. The onboarding process helps new employees succeed in their new roles and is an opportunity to show how their contributions impact the business. It's also a critical evaluation period as new hires use the experience to determine their commitment level to the new employer.
According to the study, one-third of those surveyed said their employer's onboarding program did not prepare them for their new role, and one in 10 left due to a poor onboarding experience. In addition, more than half surveyed expect HR to check in with them regularly throughout their first year of employment.
With so much at stake, many companies continue to miss the mark when it comes to onboarding.
7 EFFECTIVE ONBOARDING STRATEGIES
Whether fine-tuning a current onboarding process or creating a new program, here are a few strategies to consider.
Make a Strong First Impression. What first impression does your onboarding program give hires about their new job and about your company? First impressions matter. Employees size up your company more carefully in the first few weeks of a new job. Trust is established if the experience is consistent with the hiring process.
Develop a Plan. What do new employees need to know about your work environment? Establish a year-long plan which includes specific goals and expectations about job duties and responsibilities. Clarify roles and connect new hires with management and working teams.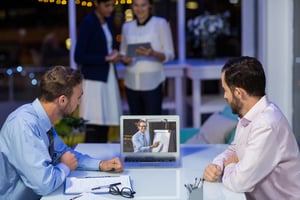 Leverage Onboarding Technology. Technology and workflows can deliver an engaging, onboarding experience for new employees. Facilitate the process with an onboarding portal that provides helpful content, such as employee handbooks, industry terminology, videos, and photographs of team members. Access allows employees to accelerate networking and get ahead of the paperwork and other start-up before their first day.
Provide Tools to Succeed. According to a Career Builder 60 percent of employees perceive that new skills will happen on the job. Employers need to provide the resources, tools, and support, as well as access to training opportunities and experiences to enhance skills.
Assign a Mentor. During every step of the onboarding process, new employees should have a contact for support. A mentor program can help reinforce skills, training, and policies as well as provide guidance for professional growth.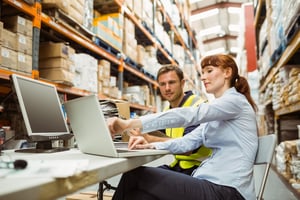 Include Career Development. Smart employers understand the value of building career development into the onboarding process. It sends the message that the organization cares and is invested in an employee's professional growth.
Develop a Feedback Process. Consistent and ongoing communication is pivotal to building valuable connections with management and enhancing hr practices. Check-in regularly to make sure new employees are engaged, and the experience is meeting expectations.
HR SERVICES FOR ENGAGEMENT & RETENTION
The sooner a new hire is prepared for their job, the sooner they can contribute. One way to facilitate the process is with the help of a certified PEO, like Propel HR. By partnering with a PEO, small businesses with limited resources can take advantage of a wide range of HR services that would otherwise be cost-prohibitive.
Ensuring a positive onboarding experience goes a long way to deepen a new hire's commitment to a long-term employee.