The year 2020 changed the way we do business and, as a result, driving customer needs and expectations to a new level. What do customers want in the New Year, and how should employers respond? Looking ahead, here are some of the most important trends in customer services businesses need to prepare for in 2021.
READ MORE: Q1 2021 Checklist of Important HR-related Tasks
Prepare to Increased Speed. During the pandemic, employers were faced with unprecedented challenges and forced to adapt in order to survive. The uncertainty and change tested customer service teams' ability to evaluate their customer's shifting pain points and respond with solutions at lightning speed. Experts say that businesses can expect more of the same in the year ahead.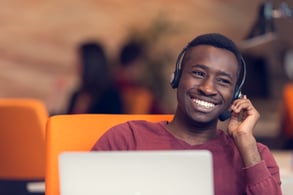 More Focus on Customer Success. Customer service has moved past problem solving. Businesses will need to combine the traditional aspects of customer service, responding and answering questions, with a focus on overall customer success. Well-rounded customer service teams will be key to helping customers reach desired outcomes at every stage of a relationship.
Acceleration of Technology. During the pandemic, customer service became more crucial as companies adapted and explored new tools and ways to use technology to respond to customers' needs. A recent McKinsey study reported that businesses accelerated their digital strategies from 5 years to just eight weeks due to COVID-19. From digital automation to social media messaging, now is the time to reassess your technology capabilities and explore innovative ways to elevate and drive customer relationships.
Customer Service Becomes More Personalized. While experts say in 2021, customers will manage more of their interactions without ever connecting with a human, nothing replaces the value of connecting with a person. Investing in training and soft skills will be powerful for increasing the customer service experience.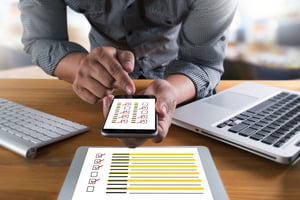 Data-driven Service. Studies show that consumers feel more comfortable with sharing their data if they trust it will be used responsibly. According to a recent Ernst & Young study, 53% of consumers agree to make their data available if it helps to track a COVID-19 cluster. This presents an opportunity for increased transparency between a business and consumer and an opportunity to create a personal customer experience.
READ MORE: Better Benefits, Lower Costs with a Master Health Plan
Remote Support as a Long-term Strategy. According to a recent survey, business leaders believe the rise of remote working will shift customer service centers to work from home long-term. As customers continue to demand accessible, high-quality support, employers will have to deliver and invest in remote support technology, skills training, and empower remote customer service employees with the power to make decisions.
Is Your Customer Service Ready For 2021?
A customer service-focused approached will be a necessary strategy in 2021. Taking advantage of new tools and strategies to strengthen your customer service capabilities will help your business stay ahead.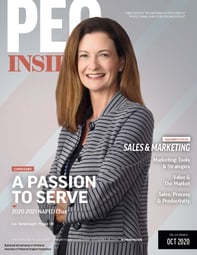 Propel HR President Lee Yarborough was recently elected Chair of the National Association of Professional Employer Organizations (NAPEO) Board of Directors.
She spoke with PEO Insider magazine to share where she thinks the industry is headed and how NAPEO can continue to grow.
Download a pdf version of the full interview: A Passion To Serve
About Propel HR. Propel HR is an IRS-certified PEO that has been a leading provider of human resources and payroll solutions for 25 years. Propel partners with small to midsized businesses to manage payroll, employee benefits, compliance and risks, and other HR functions in a way that maximizes efficiency and reduces costs.