Updated: May 29, 2022
Running payroll is one of the most important parts of running a business. Maybe your company has worked with one payroll provider for years. And you've enjoyed the advantages of working with a smaller payroll company such as personal, one-on-one customer service, cost-saving benefits, and expert guidance to keep your business compliant. Your payroll is always accurate and always on time. When your payroll company is sold to a larger brand, the new company promises bigger benefits for your business and your employees. But things begin to change. And bigger isn't looking better.
Here are a few signs it may be time to start looking for a different payroll provider.
Customer Service Fails
Is your new payroll company treating you like a number? Do the new customer service reps lack experience,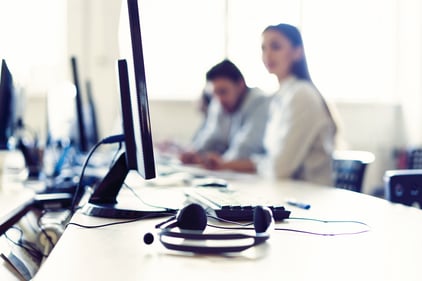 knowledge -- and enthusiasm? Are you waiting on hold for long periods to get help? If so, there's not only a serious customer service issue, but your payroll company is also holding your business back. Your customer service team should promptly address your needs with ease and communicate with you directly throughout the process. They should get you.
Not on Top of Compliance Requirements
Does your payroll provider overlook compliance requirements specific to your business and your industry? Or lacks the resources to keep up with new and changing laws and regulations related to employment, taxes, and healthcare? If so, your business is at risk for hefty fines and penalties.
Read More: Outsourcing HR: Myths vs Reality
Doesn't Support Business Growth
As your business grows, your payroll provider should also grow with you. If your new provider doesn't consider or even offer broader services your company may need at each stage of growth, such as benefits and HR services, it may be a sign to move on.
Reporting That Doesn't Help Your Business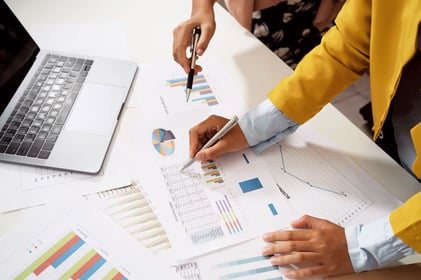 Does your payroll provider have experience working with businesses your size and industry? Reporting should be a strength of your payroll provider and reports should be designed to help your business.
If your business requires more in-depth or custom reporting, your provider should also have the functionality to deliver.
Is it Time for a New Payroll Provider?
When it comes to payroll, you want to work with a reliable provider that saves you time and money without sacrificing any key features. If you are experiencing any of these red flags, it may signal that it's time to consider other options.
We can help you make the switch. Propel simplifies the time-consuming and complex process of managing payroll, and we also take care of employee onboarding, payroll tax withdrawals, and timely IRS deposits. We support your company's payroll with:
A cloud-based payroll portal for your business

Online employee access to pay stubs, W-2s, benefits information, and company handbooks

Paperless, efficient direct deposits
And we will never keep you waiting. Our dedicated team of payroll experts will help you every step of the way. We'll integrate your new employees into our digital payroll-processing system and train your team to quickly and accurately submit payroll reports.
If you need more help, we can also handle your benefits, compliance, and other important HR-related tasks, as well as recommend custom solutions based on your industry, size, and location. By taking care of all this and much more, you can get back to running your business, not your payroll. To learn more, give us a call at (800) 446-6567.
About Propel HR. Propel HR is an IRS-certified PEO that has been a leading provider of human resources and payroll solutions for 25 years. Propel partners with small to midsized businesses to manage payroll, employee benefits, compliance and risks, and other HR functions in a way that maximizes efficiency and reduces costs.