Want to simplify your HR process? Then you may want to consider switching to Kronos Workforce Ready®, a leader in Human Capital Management (HCM) software. Recently, Kronos revamped its user interface, which now includes a suite of new tools to help you manage an entire workforce with much more efficiency than ever before.

Aimed at small to midsize businesses Kronos Workforce Ready offers a lot of functionality with the latest enhancements focused on workforce management, HR, and payroll. Within a single HCM cloud-based delivery, you can automate the admin process to manage important HR tasks more efficiently, such as attendance, scheduling, onboarding, and benefits administration, as well as reduce compliance risks, control costs, and much more.
Work Smarter
Our clients have a lot to say about the many advantages of Kronos Workforce Ready software. But here are the top three ways the new UI helps businesses work smarter.
1. It Can Be Customized to Meet the Needs of Your Business.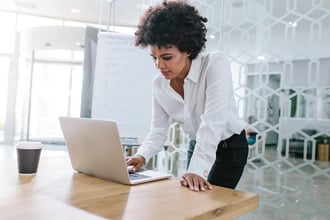 Customization is the keyword here. Users can adapt Kronos Workforce Ready software's basic workflows and templates to conform to how your company runs the human resources side of business. What's great about Propel HR is our onboarding process, and training is an integral part of that process. We help our clients customize their experience and teach them how to build their platform for what they need now as well as with an eye to the future.
For example, you may want to begin eliminating the amount of new hire paperwork and onboard all employees online - a feature usually only available to larger companies. The new UI makes it easier to streamline the process for both salaried and hourly employees.
Pro Tip: A more effective onboarding approach can lead to better employee retention, reduced turnover, and enhanced productivity.
2. The More Efficient User Experience Saves Time.
Kronos' enhanced UI is more modern and delivers an intuitive, user-friendly navigation experience for both employees and managers. You no longer have to drill down and click through multiple tabs and menus to find what you want. Through custom quick links, you gain instant access to important information. And because the UI is fully responsive, users will have the same experience across all devices.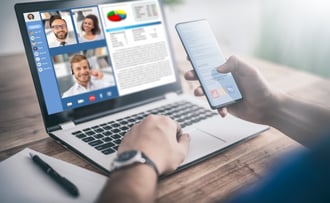 All users log onto the same online portal, with their access regulated by job responsibility. With this unified HCM platform, employees are able to view their files, pay statements, request time off, review schedules, manage benefits, update personal information, and much more — with speed and ease. With the new UI shortcut capability, managers have quick access to employee information and records. The dashboard can be configured to display relevant and actionable information, such as workflows and templates, and can be used for tasks like approving time off and conducting performance reviews.
Pro Tip: Completing actions in fewer steps means time saved, less training, and fewer mistakes.
3. Enhanced Reporting Features Drive More Strategic HR Decisions.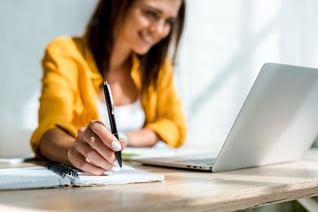 An exciting change is the new reporting features. Charts and graphs are incredibly valuable for bringing important data to life in order to recognize patterns, make long-term strategic decisions, and guide managers on day-to-day priorities.
For example, you may need to know the number of employees assigned at three different locations and the ratio of hourly to salary workers at each location. This is where charts and graphs can help. With just a few clicks, you can create a visual, interactive report of that data and share it with your team.
Pro Tip: Access to more accurate data helps businesses predict outcomes, manage your workforce more efficiently, and shape business strategy.

Spend Less Time In The System. Get More Time With Employees.
The ultimate motivation to switch is time. While change is never easy, our clients have found that the new UI has transformed their work experience. HR is now more efficient in handling the complexities of today's workforce with new tools to work smarter and faster, accomplish more in fewer steps, and make more informed decisions. And as a result, there's more time to focus on running the business and engaging with employees.
Meet Propel Pro

Michalena Gaines, Director of Client Support. As the Director of Client Support at Propel HR, Michalena is responsible for managing all of Propel HR client relationships and leading them to success. From onboarding to business growth and transitions – and everything in between - she works with clients every step of the way. With more than two decades of high-level experience in finance, HR management, technology, and payroll, Michalena has a deep understanding of her PEO clients' unique needs, anticipated areas of growth, as well as the solutions required to achieve their goals. She also knows Kronos Workforce Ready software inside and out and guides clients on how to use it to their advantage – even making HR a little easier.
About Propel HR. Propel HR is an IRS-certified PEO that has been a leading provider of human resources and payroll solutions for more than 20 years. Propel partners with small to midsized businesses to manage payroll, employee benefits, compliance and risks, and other HR functions in a way that maximizes efficiency and reduces costs.