While we hear much about the risks and challenges of reopening while the pandemic is still active, there are also many positive benefits to taking a step back. Here are a few things you can do to leverage the downtime to your advantage.
Reconnect with Customers. Chances are the needs of your customers have changed. Take this time to become a valuable partner and find out how you can take their experience to another level.
Refresh Your Brand. Use the time to make improvements to your brand image. Think about how your business can add value, including the types of offers that may be more relatable to your customers now. Update your website, messaging, social media content, and marketing materials. You may also need to rethink your logo and tagline to reflect a new business approach.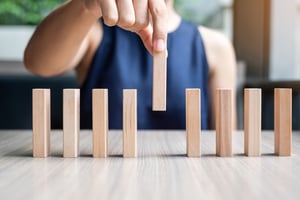 Retool Your Processes. While your business is operating at a slower pace, use the time to determine what you can streamline.
For starters, identify what processes you can outsource. If your business is not equipped to complete every aspect of human resources in-house, for example, consider outsourcing specific HR-related tasks, such as payroll.
Read More: How a PEO Can Help Employers Save During COVID-19
Enhance Technology. In the past few months, many employers have had an opportunity to test their remote work capabilities. Now that you have a good idea of what that looks like, take time to reevaluate the long-term capacity for telework and telecommuting and determine what kind of commitment that may be required.
Assess your Employee Benefits Program. As the pandemic continues, the needs of your employees will continue to change. Help your employees by expanding your employee benefits program, such as adding mental health benefits or offering educational opportunities.
Update Back to Workplace Policies and Procedures.With federal, state, and local COVID-related legislation constantly changing, it's no wonder that workplace lawsuits are on the rise. Some of the most common legal disputes include unsafe working conditions and wage and hour violations. Learn how to avoid unnecessary compliance violations before bringing employees back to work. Include new workplace policies in your employee handbook and train employees on all new protocols and procedures.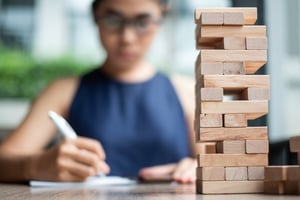 Lower HR-related Expenses. Cutting costs while maintaining productivity is more important than ever before. Many businesses find that partnering with a PEO can help by bringing a new perspective on important cost-saving decisions to make now and for the long-term. Studies show that PEOs provide access to more HR services at a cost that is close to $450 lower per employee, compared to companies that manage HR in-house.
Prepare for a Second Wave. One lesson the pandemic has taught employers is how to respond with speed. With so much uncertainty, businesses can anticipate more disruption ahead. Evaluate what is working to date and the changes you need to make to prepare for a second wave.
Build a Resilient Business
Be proactive and build a resilient business. While managing through uncertain times, it can be challenging to think beyond the day-to-day tasks. Emerge stronger by taking advantage of the unexpected downtime in a positive way.
Do you have concerns about reopening safely? To help businesses like yours reopen with confidence, we created the COVID-19 Back to Work Employer's Toolkit. Inside you'll find all of the important resources and paperwork you need, plus the expert HR guidance to help you reopen with confidence while the pandemic is still active.
About Propel HR. Propel HR is an IRS-certified PEO that has been a leading provider of human resources and payroll solutions for more than 20 years. Propel partners with small to midsized businesses to manage payroll, employee benefits, compliance and risks, and other HR functions in a way that maximizes efficiency and reduces cost