As states across the country continue to lift stay-at-home orders, business owners are preparing to reopen. Before you open your doors, consider the following measures to keep your employees safe.
MAKING THE DECISION TO REOPEN
Health and safety measures will be at the forefront of reopening.. For guidance, follow the recommendations issued by state and local health departments as well as the CDC. According to the CDC, you should consider reopening if you can answer "yes" to the following:
Is your business located in a community that no longer requires significant mitigation?
Will reopening comply with state and local orders?
Will your business be prepared to protect employees at higher risk for severe illness?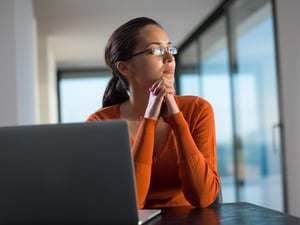 Before reopening, a business must address certain safety measures, such as a plan for promoting healthy hygiene practices, procedures for cleaning and disinfection, restrictions for non-essential travel, options for telework, social distancing requirements, restrictions for using shared items and spaces, and staff training on safety procedures.
PLANNING AHEAD
Most employers will find that their workplace will be different post-pandemic. First, check with state and local requirements in your area. Not every state, city, business, or industry will be the same. Then develop a plan that includes necessary staff changes, safety protocols, workplace modifications, and new HR policies and procedures.
Conduct a Workplace Assessment. Gather information, lessons learned and feedback from your workforce to help guide your process for reopening. Take a look different scenarios and phases of reopening versus opening all at once.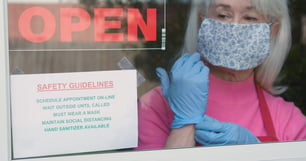 Identify Employees Essential to Reopening. Identify the positions that are essential for each phase of reopening. Carefully document your selection process to avoid potential allegations of illegal discrimination.
Also become familiar with new legislation associated with COVID-19 and the ADA, the Rehabilitation Act, and other EEOC laws. In addition, plan ahead and cross-train employees in the event key employees are absent due to illness or exposure.
Review Employee Classifications. During the pandemic, you may have made a number of staffing adjustments. If so, make sure your employees are correctly classified to avoid a costly compliance violation.
READ MORE: Enhancing Employee Productivity During COVID-19
Review your Employee Benefits Program. Staffing adjustments may have prompted changes in your benefits program. Contact your benefits manager to determine if your plan still meets the needs of your employees and your business post-pandemic.
Review Workplace Policies and Procedures. Review your existing policies procedures and make adjustments for changing legislation. Examples include attendance, work and flex hours, timekeeping procedures, travel policies, remote work, use of technology/equipment, Vacation/Paid time-off, leave policies including sick leave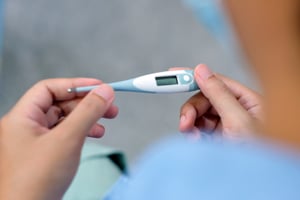 Develop Health Screening Protocols. Allowing employees to return to work and customers into your business will require additional measures to ensure their safety. Develop policies to control access to common and public areas. Implement mandatory screening protocols for all employees before entering the workplace. Consider the same for customers and job candidates. Also, develop guidelines for social distancing during testing, the logistics of how screening is conducted, and wage considerations for time spent waiting to be screened.
Develop Policies for Employees with COVID-19 Symptoms or Diagnosis. Use the CDC recommendations as guidance for developing your workplace COVD-19 policy.
Develop Accommodations for At-Risk Workers. Before you reopen, consider special accommodations, such as telework or reworking assignments to minimize contact, for employees considered as high risk.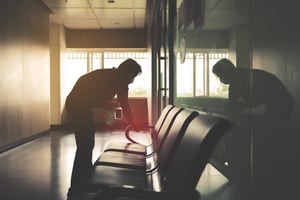 Develop Protocols for Cleaning and Safety. Your protocols may vary depending on the location and the level of active community transmission. Use the CDC and OSHA recommendations for cleaning and disinfecting work areas as guidance. Your policies should outline whether workers and guests are required to wear masks and the frequency of cleaning. Use approved cleaning chemicals for disinfecting areas and make sure you have the sources to provide adequate supplies of masks and hand sanitizer before you reopen.
Assess High Touch-point Areas. To reduce risks, consider installing automatic door mechanisms, touchless soap dispensers. In addition to hands-free soap, towel dispensers, and faucets, a considered installing no-touch options, such as doors, card readers, and trash bins.
Develop a Social Distancing Plan. Develop measures to ensure employees and customers meet the 6-feet guidelines for social distancing for workspaces and public areas.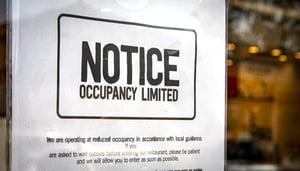 Limit the number of people and identify who is allowed access to your building at all times. Review the layout of your workplace to determine ways workstations, seating areas, can accommodate the latest safety recommendations. Consider adding cubicles and separate groupings, for example. Identify ways to control the access to your business. Consider assigned seating, shift work, and staggered work schedules. Have assigned desks for workers on the same shift. Staggering workdays can also help to reduce the number of employees working in the office at the same time.
READ MORE: HR in the Time of COVID-19
Assess Technological Capabilities. The accelerated use of technology tested processes, systems, and the equipment required to be efficient. Take a look at the following:
Determine if you need to invest in additional equipment or another level of technology.
Assess the capabilities of your current software program to determine if additional modifications are required.
Evaluate the effectiveness of procedures such as keeping attendance and timekeeping records.
Determine if you have sufficient privacy and security protocols to protect your business.
Develop Communications and Training Procedures. Develop a plan to communicate all new safety procedures to your employees and customers. For example, post a notice at the entrance of your workplace and on your website that a facemask is required to enter your business and reserve the right to refuse service to those who do not comply.
GETTING BACK TO WORK. Just because the shelter-in-place orders are gradually being lifted lifted across the country does not mean the pandemic has ended. As your business begins to plan for the transition to get back to work, things will be different. Before you open your doors, seek guidance to help you reduce your risks and reopen safely.
ABOUT PROPEL HR. As an IRS-certified PEO, Propel HR has been a leading provider of human resources and payroll solutions for more than 20 years. Propel partners with small to midsized businesses to manage payroll, employee benefits, compliance and risks, and other HR functions in a way that maximizes efficiency and reduces costs.