The coronavirus (COVID-19) pandemic has rapidly moved past containment and has now entered a new phase. Popular events, such as SXSW, major sporting events, and trade shows have been canceled. Restaurants, retail shops, and schools have also closed in an aggressive measure to blunt the curve of the spreading virus. The new norm is here.
READ MORE: Prepare Your Business for COVID-19
How will your businesses handle the changing situation concerning COVID-19? Some of the most common challenges businesses may face include:
A Distracted Workforce. During a time of uncertainty,employers may experience changes in productivity. When productivity drops, which customers or areas of business will be affected, and why?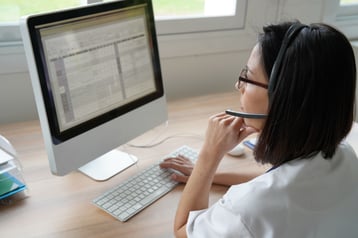 Payroll Issues. Are you required to pay workers who are quarantined? Will you pay contract workers who need to work onsite? Do you have staff available and the right processes in place to handle changes in payroll?
Staying in Compliance. What happens if an employee refuses to work out of fear of contracting COVID-19? As an employer, what are your legal responsibilities and liabilities? What are the workers' compensation implications? Are your sick leave policies flexible and consistent with public health guidance?
New Processes and Systems. As more employees begin to work remotely, is your company prepared for a potential access overload? Are you balancing new systems and processes with a human approach?
Managing Finances. The pandemic will have an economic impact on all businesses. Are you prepared for delayed payments, customers who can't pay, and the increased cost of working remotely?
Take Action
While we continue to face many unknowns, it's time to take action. The following are a few practical strategies to address now.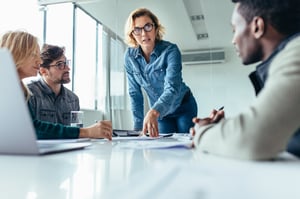 Control the Spread of Misinformation. In a time of uncertainty, transparency and honest communication are key to building trust and managing fear. Control the spread of misinformation by delivering the facts from reliable sources such as the CDC and World Health Organization(WHO).
Practice Safety Leadership. Keep your workplace safe by encouraging your employees, customers, clients, suppliers, and vendors to follow the CDC guidelines, including:
Practice good hygiene and stop handshaking

Clean hands at the door, and send regular hand-washing reminders by email

Limit handling of cash

Regularly disinfect surfaces like doorknobs, tables, desks, and handrails

Increase office ventilation by opening windows or adjust the air conditioning.

Use booking and scheduling methods to stagger customer flow

Use videoconferencing for meetings
As the COVID pandemic evolves, guidance from public health authorities is likely to change. Therefore, employers should continue to follow the most current information on maintaining workplace safety.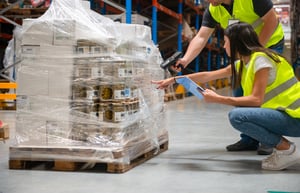 Check OSHA Requirements and State Safety Standards. Under the Occupational Safety and Health Act of 1970, employers are responsible for providing safe and healthy workplaces for employees. While there are no specific OSHA standards covering COVID-19, there are requirements that may apply to prevent occupational exposure to COVID-19. Check OSHA standards as well as OSHA safety standards in the state where you do businesses.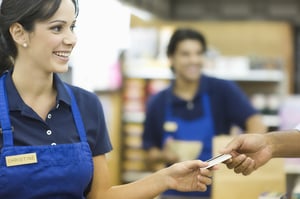 Check Wage & Hour Division Requirements. The Wage & Hour Division provides information on common issues employers and employees face regarding COVID-19, including wages and hours worked under the Fair Labor Standards Act (FLSA) and job-protected leave under the Family and Medical Leave Act (FMLA).
Check Specific Requirements under EEOC and ADA. The EEOC enforces workplace anti-discrimination laws including the Americans with Disabilities Act (ADA) and the Rehabilitation Act. During the pandemic, the ADA and Rehabilitation Act rules continue to apply, but do not interfere with or prevent employers from following the CDC guidelines or state and local public health authorities. For example:
If an employee calls in sick, how much information may an employer request from the employee, in order to protect the rest of its workforce during the COVID-19 pandemic? During a pandemic, ADA-covered employers may ask employees if they are experiencing symptoms of COVID-19. In compliance with the ADA, employers must maintain all information about the employee's illness as a confidential medical record.
When may an ADA-covered employer take the body temperature of employees during the COVID-19 pandemic? Generally, measuring an employee's body temperature is considered a medical examination. Because the CDC and state/local health authorities have acknowledged community spread of COVID-19, employers may measure employees' body temperature. However, employers should be aware that some people with COVID-19 may not have a fever.
READ MORE: 4 HR Services to Outsource Now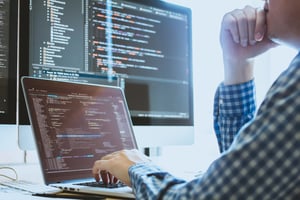 Managing a Remote Workforce. Successfully managing a remote workforce requires an adjustment in policies, communications, management techniques, and mindset. Make sure that employees have the tools, equipment, and resources needed to be productive.
Investigate Resources for Small Businesses. Resources are available now to help qualifying small businesses. Visit the Small Business Administration (SBA) for employer guidance and information on their Economic Injury Disaster Loan program.
Show Your Employees that You Care. While no one can predict how the pandemic will continue to unfold, one thing is certain, disruptions and changes are ahead. Putting your people first and showing employees that you care can go a long way during change.
About Propel HR. An IRS-certified PEO, Propel HR has been a leading provider of human resources and payroll solutions for more than 20 years. Propel partners with small to mid-sized businesses to manage payroll, employee benefits, compliance and risks, and other HR functions in a way that maximizes efficiency and reduces costs.