Outsourcing Human Resources services significantly reduce a business's administrative workload and frees up valuable time which can be invested back into growing your business. Some of the most common HR services to outsource include payroll, benefits administration, and employee health plans. But there are also a host of other HR services available that can be customized to meet the unique needs of your business. Here are just a few.
READ MORE: Get 2 Days Back by Outsourcing HR
Your Company's Policies and Practices
Because employment laws and new regulations are complex and constantly changing, this is an area where a business can benefit from the help of a Professional Employment Organization (PEO). Your company policies and practices must comply with federal and state labor laws and should address topics, such as worker safety, standards of conduct, and sexual harassment. A PEO can review your current handbook for compliance issues or customize policies and practices specific to your business.
Training and Development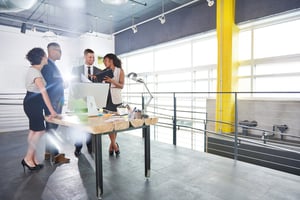 Professional development and training programs enable workers to step into roles with growth opportunities and prepare for changing job functions. To ensure employees have the necessary skills, employers should provide the resources, tools, and support. Important areas of training to consider include harassment and discrimination, employment regulations, discipline and documentation procedures, interview techniques, leadership development, and team building.
Employee Relations
If you have employees, you are bound to face workplace issues. A PEO can provide resolution strategies and guidance for handling complaints, disciplinary actions, workplace investigations, crisis intervention, and terminations.
READ MORE: Effective Onboarding Strategies
Employee Onboarding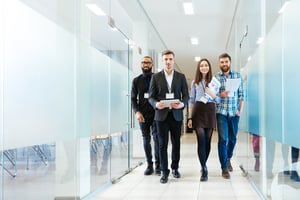 The sooner a new hire is prepared for their job, the sooner they are able to contribute to the company's success. Onboarding allows new employees the opportunity to learn about your policies, procedures, and expectations. In addition to developing a productive onboarding process, A PEO can provide guidance on interviewing procedures, conduct background checks, drug tests, assess Form I-9 and E-Verify procedures, and prepare employment materials.
Outsourcing HR Services to a PEO
The role of Human Resources goes far beyond the role of managing employees. The responsibilities of HR are now more complex and time-consuming than ever before. A certified PEO simplifies the process, reduces the workload, and enhances HR's role with the support of a wide range of Human Resource services.