Employers and employees alike have endured and adjusted to months of disruption in the workplace. As we enter a new phase of the pandemic, more change and new workplace challenges are likely. Here are a few ways employers can help their employees thrive.
Identify

Employee Needs.
Change affects your employees in different ways - some employees will succeed, while others will struggle to adjust.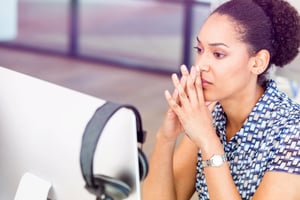 In a recent survey, seven in 10 employees feel that the pandemic is the most stressful time of their professional careers. Employers can develop a personalized approach by understanding the diverse set of challenges that employees face, such as taking care of children or other family members, and by understanding what employees expect, such as a workplace focused on well-being and safety, and more autonomy and flexibility.
An employer's willingness to help employees cope can go a long way to reduce stress and anxiety.
Enhance Employee Communications.
Anxiety is at an all-time high. Employees may be fearful of contracting the virus, sending children to school, losing their job, or not being able to pay their bills. Now is the time to over-communicate. Build on the trust you've already gained by continuing to be empathetic, action-oriented, and transparent with accurate and timely information.
Define Expectations & New Performance Goals.
A new phase may call for adjustments in performance goals, as well as work-life balance. Define expectations, encourage an open, two-way dialogue and discuss feedback.
Enhance Employee Benefits & Incentives.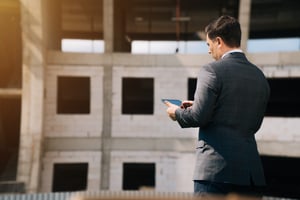 Prioritizing changing needs in employee well-being is now more essential than ever. Employers can increase productivity and employee engagement by offering enhanced benefits and work-life perks, such as virtual yoga and meditation sessions, stress relief programs, employee assistance programs, and flexibility for parents required to oversee their children's virtual classes during the workday.
Also, rethink compensation structures, such as variable pay tied to retention versus performance, and pay adjustments based on where a remote worker lives.
Keep Employees Engaged.
From productivity to customer satisfaction, employee engagement impacts every part of the business. Studies suggests that employees who are not engaged cost U.S. businesses up to $550 billion in annual revenues. During this phase of the crisis, employers have an opportunity to improve the employee experience by shifting the focus on ways to keep employees engaged during change.
New Phase, New Strategy.
Experts predict the current phase of the pandemic will last through the end of the year and well into 2021. As we face more uncertainty and a future of a workplace in constant change, new strategies are required to help employees cope during every stage until the threat is over.
About Propel HR. Propel HR is an IRS-certified PEO that has been a leading provider of human resources and payroll solutions for more than 20 years. Propel partners with small to midsized businesses to manage payroll, employee benefits, compliance, and risks, and other HR functions in a way that maximizes efficiency and reduces costs.