American novelist James Lane Allen wrote, "Adversity does not build character, it reveals it." The pandemic has certainly revealed our character in many ways. We've seen the heroism of front line health care workers, the collective resolve of our business communities and essential workers, and the personal deprivation we have all endured to help slow the spread of COVID-19.
Business owners have faced unprecedented challenges this year. The pandemic has forced businesses to be creative and adapt in order to survive. The effects of COVID have strained supply chains and cash flow. Some businesses have been forced to shut down, and many have had to make tough decisions in order to survive.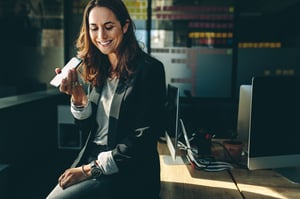 Perhaps the greatest business revelation of the pandemic is how a Professional Employer Organization (PEO) can help your business survive in a time of crisis. A PEO is a trusted partner, like an attorney or an accountant. During normal times, a PEO partners with a business to provide back office administration like payroll, tax filings, W-2 reporting, human resources, and workers' compensation insurance. A PEO can help a small business provide enterprise-level benefits for their employees.
During the pandemic, PEOs all over the country stepped up to help their clients stay in business, starting with calling them, one by one, to see how they were doing. And then the work began.
How PEOs Helped Businesses During the Pandemic
PEOs are uniquely positioned to help companies navigate the complexity surrounding employment during a crisis:
Help with PPP loans. Propel HR helped over 150 of our clients apply for and receive their PPP loans. I have heard the same thing from PEOs all over the United States.
READ MORE: PEOs Are About PEOple
Expert help during rapid change. Since March, local, state, and federal governments have presented massive amounts of regulation and relief in response to COVID. By using a PEO, small to mid-sized companies can stay focused on their business during this fast-changing time, while the PEO keeps track of changing regulations and helps the business stay compliant.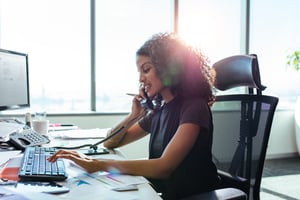 Need for HR, no matter the size. Furloughs, FFCRA, CARES Act, Quarantine – these are words that all businesses are now familiar with, no matter the size.
The pandemic has affirmed how important HR is to companies. Expert advice is crucial in such matters.
Payroll complexity. Payroll was difficult before COVID, but now there is an additional layer of complexity placed on employers such as tax deferrals and emergency leave credits. PEOs have the necessary systems and professionals to ensure an accurate and on-time payroll.

Employee relations assistance. Emotions are heightened, and tough business decisions are being made because of the pandemic. A PEO provides clients with dedicated HR professionals to help with issues such as return-to-work protocols or employee layoffs.
Better benefits. COVID has made us realize the value of our health and the importance of health insurance. By partnering with a PEO, businesses can provide their employees top-rated coverage at affordable rates.
COVID-19 has revealed the true character of the PEO industry, and I have never been prouder of the employees at Propel HR, who have been working overtime to make sure we never miss a payroll and that our clients always know we are there for them as partners and trusted advisors. Yes, we do the paperwork for you, but a PEO is about more than paper. A PEO is about PEOple.
About Propel HR. Propel HR is an IRS-certified PEO that has been a leading provider of human resources and payroll solutions for more than 20 years. Propel partners with small to midsized businesses to manage payroll, employee benefits, compliance and risks, and other HR functions in a way that maximizes efficiency and reduces costs.