From COVID-related compliance requirements to changing labor laws, employers faced a wide range of new legal obligations and workforce issues in 2020. As we head into the final quarter while working through an active pandemic, there's still much to accomplish and important decisions to consider. We've made it a little easier with a helpful checklist of some of the most important HR-related tasks to address now.
PAYROLL & TAX
1. Calculate your Employee Retention Credit. The Coronavirus Aid, Relief, and Economic Security (CARES) Act provides a retention credit to applicable employers that retained employees during the pandemic. The refundable tax credit is equal to 50 percent of qualified wages paid to employees after March 12, 2020, and before Jan. 1, 2021. Remember, if you received a PPP loan, you are not eligible for an employee retention credit.
2. Review requirements for Tax Credit Provisions under FFCRA. Under the Families First Coronavirus Response Act (FFCRA), applicable employers with fewer than 500 employees are required to provide employees with paid sick leave or expanded family and medical leave for specified reasons related to COVID-19. The federal government reimburses for costs associated with providing employees paid leave. In addition, employers are required to display an associated poster, outlining the FFCRA requirements, in a location that is visible to all employees.
3. Prepare FICA and FUTA forms. IRS (FICA) Form 941 is due Oct. 30, 2020, for Q3 2020 and Jan. 31, 2021, for Q4. Federal unemployment tax (FUTA) Form 940 is due Jan. 31, 2021. However, if you deposited all FUTA tax when due, you have until Feb. 10, 2021, to file. If you claim certain nonrefundable tax credits, note changes made on Form 941 for reporting tax liabilities.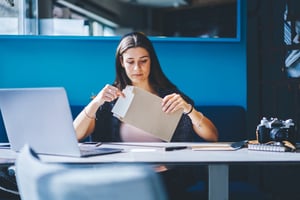 Prepare Tax filings for Wages and Nonemployee Compensation. By Jan. 31, 2021, employers must distribute appropriate tax forms to individuals who received cash payments during 2020, including wages, nonemployee compensation, dividends, royalties, and profit-sharing distributions. Additional copies must be submitted to the Social Security Administration at the same time. Employers have until Feb. 28, 2021, to send corresponding copies to the IRS if filing by paper, March 31 if filing electronically. Note employers must use new Form 1099-NEC, which replaces Form 1099-MISC, to report nonemployee compensation paid in 2020. Form 1099-NEC is due Feb. 1, 2021.
5. Prepare IRS Form 1096. If you paid freelancers or independent contractors in 2020, you must file an Annual Summary and Transmittal of U.S. Information Returns (Form 1096) for each of Forms 1097, 1098, 1099, 3921, 3922, 5498, or W-2G, if filing by paper. The deadline for all forms is Jan. 31, 2021.
6. Check IRS guidance on Payroll Tax Holiday. On Aug. 28, the IRS issued Notice 2020-65 in conjunction with the President's Executive Order, allowing employers to suspend withholding and paying of the employee's portion of Social Security payroll taxes as part of COVID-19 relief. The payroll tax holiday runs from September 1 through Dec. 31, 2020, and applies only to employees with wages less than $4,000 for a biweekly pay period, including salaried workers earning less than $104,000 per year. Employees (or, if unable, employers) would be required to repay deferred Social Security taxes by April 30, 2021.
7. Check ACA Requirements. If subject to the requirements of the ACA, then by Jan. 31, 2021, employers must distribute a Form 1095-C to all full-time employees reporting their offer of health insurance for 2020. Then, the Form 1094-C employer coversheet, along with copies of the Form 1095-Cs, must be submitted to the IRS by Feb. 28, 2021, if paper filing or March 31, 2021, if filing electronically. Note that the IRS has extended these deadlines the last five years, but no notice of extension has been communicated at this point.
COMPLIANCE
8. Prepare and Distribute Required Compliance Notices. Prepare annual notices that you may be required to distribute to employees, such as a Summary of Benefits and Coverage (SBC), HIPPA, privacy practices on personal health information and special enrollment notice, and CHIPRA, the Children's Health Insurance Program Reauthorization Act notice on health coverage assistance, Women's Health and Cancer Rights Act (WHCRA) Notice, COBRA General Rights and Elections Notices.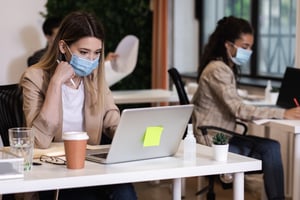 9. Audit FTEs for FMLA Compliance. Audit your FTEs to determine if you have reached or exceeded 50 employees and are required to comply with the Family Medical Leave Act (FMLA) in 2021. Employers covered by the FMLA are obligated to provide their employees with certain important FMLA notices, so both employees and the employer have a shared understanding of the terms of the FMLA leave. Note that The FFCRA has different documentation requirements.
10. Review Overtime Pay Final Rule for Fluctuating Workweeks. On May 20, 2020, DOL published a final rule updating the Fair Labor Standards Act (FLSA) regulations for calculating overtime pay for employees with fluctuating workweeks. An important change, as many employers may have implemented new flexible and varied schedules due to COVID-19.
Bonuses, premium payments, and additional pay must be included in calculating overtime pay for salaried, non-exempt employees whose hours vary from week to week. The final rule includes examples for calculating overtime where an employee is paid a night shift differential, a productivity bonus, or premium pay for weekend work. The new rule goes into effect 60 days after the date of publication in the Federal Register. Check the legislation in your state as some states do not permit a fluctuating workweek.
11. Schedule Required Compliance Training. Check all required federal, state, and industry workplace training requirements that apply to your business, as well as workplace training mandated in your state. Currently, 16 states require COVID-19 workplace safety training to employees. Even if COVID-19 training is not required in your state, employers should consider workplace training consistent with OSHA and CDC guidelines.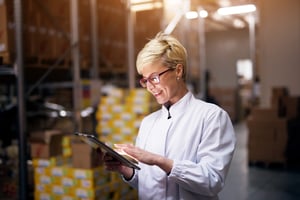 12. Check updated OSHA Policies.
Under the Occupational Safety and Health Act (OSHA), employers are required to provide a safe workplace that is free from known hazards. Recently, OSHA revised its
enforcement policies
related to COVID-19, including
increasing in-person
inspections
and recording coronavirus cases.
13. EEO-1 Data Collection Deadline Extended. Due to the pandemic, the Equal Employment Opportunity Commission (EEOC) announced that it would delay the collection of 2019 EEO-1 Component 1 and 2020 EEO-1 Component 1 date until March 2021. EEO-1 data requires covered employers to submit information such as the number of employees, sorted by job category, race, ethnicity, and gender.
14. Review New Hire Applications and Be Aware Of Expanding Ban The Box Laws. Currently, 35 states and more than 150 cities and counties have passed Ban the Box laws. The law prohibits employers from including the checkbox "Have you been convicted of a crime?" on job applications.
GENERAL HR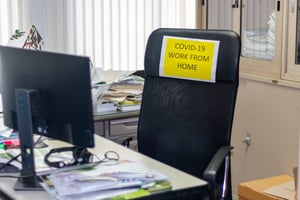 15. Review Employee Records & Form 1-9 files. Review employee records, I-9 files, and check record retention guidelines. Don't forget to dispose of outdated termination and outdated job applications properly. Check I-9 binders and update documents following the U.S. Citizenship and Immigration Services (USCIS) guidelines. Note that due to precautions related to COVID-19, the U.S. Immigration and Customs Enforcement (ICE) has updated its rules related to Form I-9 compliance for employers and workplaces operating remotely. The updated policy is in effect until Nov. 19, 2020.
16. Update Your Employee Handbook and Distribute Your 2021 Calendar. Review your employee handbook and make sure it addresses such areas as employment law updates, new COVID-related policies, telecommuting, privacy policies, compensation and performance reviews, social media, attendance, and time-off, break periods, benefits, and procedures for termination, discipline, workplace safety, and emergency procedures. Distribute your calendar of vacation time, pay dates, and company-observed holidays for 2021.
BENEFITS
17. Audit FTEs for ACA Compliance. Audit your FTEs for each month of 2020 to determine if you have reached or exceeded 50 full-time and/or full-time equivalent employees in 2020 and are therefore required to comply with the Affordable Care Act (ACA) beginning in 2021.
18. Review All Insurance Policies. Are your employees now working from home? Contact your insurance broker to determine if you need to adjust your liabilities to cover any additional exposure. Also, check with your Workers' Compensation broker to make sure that any changes in your work environment or changes in staff work assignments might have on your exposure and codes currently on your account.
19. Review Healthcare Filing Requirements and Deadlines. Check deadlines and new updates in healthcare reporting and verify that all requirements have been met. The Healthcare Exchange Open Enrollment begins Nov. 1 and ends Dec. 15, 2020, for coverage starting Jan. 1, 2021.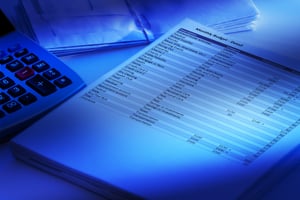 20. Review 2021 Health Plans Against New Affordability Thresholds. The IRS recently raised the 2021 Employer Health Plan Affordability Threshold to 9.83 percent. The affordability threshold is the highest percentage of household income an employee is required to pay for monthly health insurance plan premiums, based on the least expensive employer-sponsored plan offered that meets the minimum essential coverage requirements required under the Affordable Care Act (ACA).
21. Review FFCRA Paid Leave Revisions. The U.S. Department of Labor (DOL) issued revised regulations regarding the availability of paid sick leave and expanded family and medical leave under the Families First Coronavirus Response Act (FFCRA). Employers should review their FFCRA policies to ensure that they are consistent with the DOL's updated guidance. The revised rule is effective Sept. 16, 2020, through Dec. 31, 2020.
22. Review FFCRA and CARES Act for Mandated Coverage of COVID-19 Testing. Effective March 18, 2020, and until the end of the national emergency period for COVID-19, the Families First Coronavirus Response Act (FFCRA) requires group health plans to cover COVID-19 diagnostic testing. Certain items and services that result in an order for, or administration of, testing.
23. Prepare Medicare Part D. If you provide prescription drug coverage, you must provide a creditable coverage notice, Medicare Part D, to participants by Oct. 14, 2020.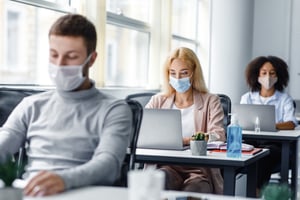 24. Review Your Employee Benefits Package. The way we work has changed dramatically in 2020. Review your employee benefits package and make adjustments to meet the current needs of your employees.
Consider expanding your benefits to include enhanced mental health support and virtual telehealth programs.
Need Help?
Depending on the type of business and industry, your HR Checklist may be different and even more complex. If so, just contact us. By partnering with a certified PEO (CPEO), like Propel HR, you gain access to a team of HR experts to help you navigate the complexities of your business as well as stay compliant.
Please Note: This information is for general reference purposes only. Because laws, regulations, and filing deadlines are constantly changing, please check with the appropriate organizations or government agencies for the latest information and consult your employment attorney and/or benefits advisor regarding your responsibilities. In addition, your company may be exempt from certain requirements and/or be subject to different requirements under the laws of your state. (Updated Oct. 7, 2020)
About Propel HR. As an IRS-certified Professional Employer Organization (PEO), Propel HR has been a leading provider of Human Resources and payroll solutions for more than 20 years. We partner with small to mid-sized businesses to manage payroll, employee benefits, compliance and risks, and other HR functions in a way that maximizes efficiency and reduces costs.