The stress of the pandemic caused many women to reevaluate their working status. Here are a few ways it impacted the progress of working women.
The pandemic created additional issues for working women. Women, especially women of color, were more likely to have been laid off or furloughed during the pandemic because many of the industries that were hardest hit heavily employ women, such as the hospitality and service industries.
➡️➡️ Read More: Home Women in the 90s Impacted the Workplace
At the beginning of the pandemic, the unemployment rate of women was much greater than that of men, which is why the term "Shecession" was created. The economic downturn was not a simple recession - it led to more job losses among women than men.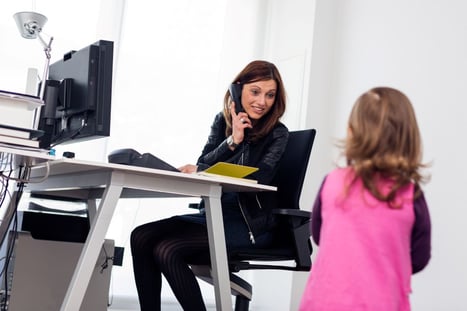 COVID adds More Responsibilities at Home. The pandemic created additional childcare responsibilities when schools moved to remote learning and childcare facilities were closed. Even as students resumed back-to-normal studies, quarantine requirements after exposure forced parents to make sacrifices at work. This often falls on the women.
According to the 2020 study on Women in the Workplace from McKinsey and LeanIn.org, during the pandemic, mothers increased the time spent on housekeeping and caregiving at home more than men. As a result, they spend approximately 20 hours per week, or a part-time job, on housework and childcare.
➡️➡️ READ MORE: The Impact of the Pandemic on Women in the Workforce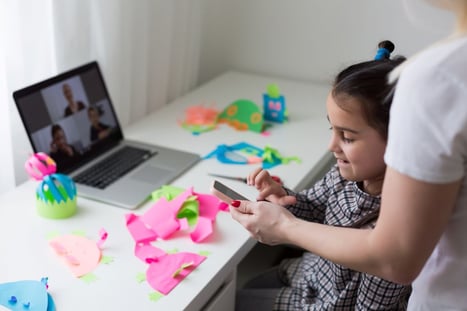 The Great Resignation. The 2020 study also found that one in four women contemplated leaving the workforce entirely, scaling back their career ambitions, or permanently reducing their working hours. The stress of the pandemic and the additional childcare and domestic burdens have caused many women to reevaluate their working status. This is the first time we have seen women leaving the workforce at higher rates than men in generations. It is called the Great Resignation and is a factor in today's labor shortage.
As women leave the workplace or reduce their jobs, there will potentially be fewer women in leadership roles, and much of the progress we have worked for could be erased. History will ultimately tell us how women will fare during these turbulent times, and I am sure there will be more written on this topic in the future.
Women in the Workforce: We Can Do It!
Whether married or single, with children or not, working part-time, full-time, or even two jobs, as a stay-at-home mom or a community volunteer, American women can do it! Throughout history, American women always have. And I am so proud we do! With this series, I will explore how topics about women in the workforce from the early 1900s until the present. Also, I want to note the changing trends of women in the workforce that this series contemplates will focus on white, middle-class women. Women of color have had very different experiences, and their work lives have been defined by racism, sexism, and financial necessity. I have pointed this out when possible, but please keep in mind that this series is not a complete picture of all women.
This is the final blog of a 14-part series, Women in the Workforce: We Can Do It!, which explores topics related to the history, challenges, and accomplishments of working women in America.
The Series
You can read additional blogs in the series, which includes:
About Propel HR President Lee Yarborough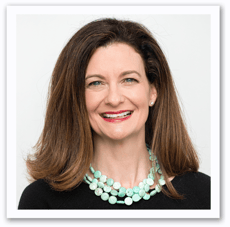 "My father, Braxton Cutchin, and I founded the company in 1996. After being in the PEO and HR world for 25 years, I have experienced firsthand the value we can provide to both the clients and the employees. It is truly a win for all parties. I'm proud to have helped establish Propel HR as an industry forerunner in the Southeast. There is nothing I love more than receiving phone calls from clients who seek my advice as a trusted advisor. This is a business where I feel that I can help others, and that is important to my own value."
-- Lee Yarborough, President, Propel HR
Active in many professional and community organizations, Lee recently served as Chair of the Board of Directors of the National Association of Professional Employer Organizations (NAPEO). As NAPEO Chair, Lee focused on diversity and initiatives to deepen member relations. Under her leadership, she formed Women in NAPEO (WIN), a networking group designed to engage, empower, and encourage women working in the PEO industry. On the local level, Lee also served as the Chair of NAPEO's Carolinas Leadership Council for more than a decade. In 2015, she was named a Fellow of the eleventh class of the Liberty Fellowship Program and a member of the Aspen Global Leadership Network.
An advocate for public education, Lee has served on the executive board as Chair of Public Education Partners and is the founder and director of Read Up Greenville, a young adult and middle grades book festival in downtown Greenville, SC.
When she breaks from board meetings, client visits, and networking, most likely, you will find Lee reading, camping, or spending time with her family. She also enjoys volunteering at her church and staying involved with her children's schools.
About Propel HR. Propel HR is an IRS-certified PEO that has been a leading provider of human resources and payroll solutions for more than 25 years. Propel partners with small to midsized businesses to manage payroll, employee benefits, compliance and risks, and other HR functions in a way that maximizes efficiency and reduces costs. Visit our new website, www.propelhr.com.