After the war, consumerism was at an all-time high due to rising income, easy credit, and aggressive advertisements through TV and print. While women did not necessarily have the income, advertisements appealed to their power in buying decisions.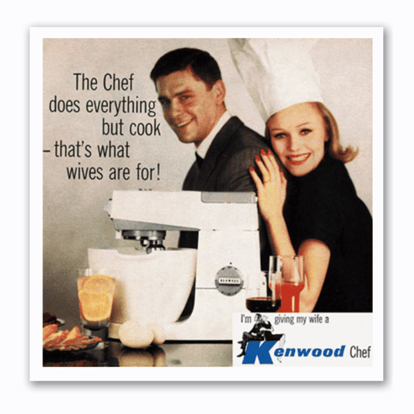 Brands Recognize Women's Influence Over Buying Decisions. The ideal woman was portrayed as a perfect mother, beautiful wife, and coveted neighbor, and through the products sold, the ideal could be achieved. New inventions were promoted to make housework easier, and Americans spent a disproportionate amount of their income on appliances.
These ads seem funny today, yet the 1950s began the golden age in advertising, and by appealing to women's domestic insecurities and using sexist messaging, many brands prospered.
A Place as a Wife and Mother. Women Childbirth rates had been trending down over the past 100 years in the United States, and women had gradually been marrying later. This trend stopped after the war as women rushed to the altar, and families quickly grew. The number of women in college dropped to only 35 percent. College curriculums changed with an increased focus on home economics. Many women did not receive their diplomas at all because of their desire to drop out early to marry. According to Gail Collins, the "male President of Radcliffe greeted freshmen by telling them their years of college 'would prepare them to be splendid wives and mothers and their reward might be to marry Harvard men."
➡️➡️➡️Read More: Stay Home, Or Be Paid Less
Women were meant to marry, and there was a stigma against women who remained single. More than 95% of the women who came of age in the 1950s married, more than at any other time. The Cold War was at its height, and anyone who did not conform to society's expectations was suspect. A psychiatrist in New York warned about such non-conforming women, "You all know women who lack warmth, tenderness, delicacy, and sweetness…They do not want to be homemakers, they do not want to be mothers. They want to be presiding judges of the Supreme Court." He went on to warn that such tendencies could lead to "frigidity, homosexuality, and psychosis."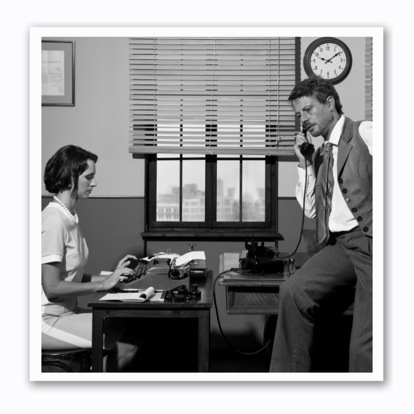 A Place for a Pink Collar Job. The goal may have been the suburban utopia with a car, dishwasher, and three children, but this was not the reality for many women. Within a few years, after the war ended, women's employment was almost back to its wartime peak.
Out of necessity and desire, women held jobs. Careers were limited, but women were able to have "pink-collar" jobs such as typists, telephone operators, teachers, and nurses. The jobs available were often low paying and perceived as suitable for women. Basically, they were the jobs that men did not want. History provides a unique vantage point to see the broad swings of the pendulum. The years after the war represented a huge shift in cultural standards. People were reacting to the trials of the war and the depression. As often happens, the pendulum swung too far.
Social Change Challenges the Role of Women. In 1963, Betty Freidan published The Feminine Mystique, which challenged the idea that being a mother and wife was the only avenue to fulfillment. The book became an instant bestseller, with over one million copies sold in the first year of publication. That same year, the Civil Rights Act of 1964 passed, which not only prohibited racial discrimination but also protected women in the workplace. It was evident that the times were changing, and the pendulum was starting to swing again. The first part of the 20th century brought about much change for women, and the coming decades were set to bring about even more. Women would have more choices, more opportunities, and continued challenges.
As the 1950s ended, a new era of social change was beginning. The time was right to show the world that a woman's place is in the home AND at the office. In fact, a woman's place is Everywhere!
Women in the Workforce: We Can Do It!
Whether married or single, with children or not, working part-time, full-time, or even two jobs, as a stay-at-home mom or a community volunteer, American women can do it! Throughout history, American women always have. And I am so proud we do! Over the next few months, I will explore how topics about women in the workforce from the early 1900s until the present. Also, I want to note the changing trends of women in the workforce that this series contemplates will focus on white, middle-class women. Women of color have had very different experiences, and their work lives have been defined by racism, sexism, and financial necessity. I have pointed this out when possible, but please keep in mind that this series is not a complete picture of all women.
This is Part 7 of a 14-part series, Women in the Workforce: We Can Do It!, which explores topics related to the history, challenges, and accomplishments of working women in America. Topics to date include: 01_Women in the Workforce: We Can Do It!, 02_The War Opens the Doors for Working Women, 03_Rise of Jobs, Rise of Inequality, 04_Working Women and The Great Depression, 05 The Rise of Female Empowerment, and 06_Stay Home or Be Paid Less.
Propel HR President Lee Yarborough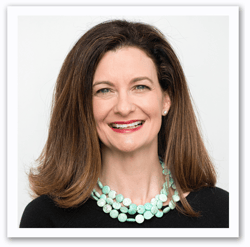 "My father, Braxton Cutchin, and I founded the company in 1996. After being in the PEO and HR world for 25 years, I have experienced firsthand the value we can provide to both the clients and the employees. It is truly a win for all parties. I'm proud to have helped establish Propel HR as an industry forerunner in the Southeast. There is nothing I love more than receiving phone calls from clients who seek my advice as a trusted advisor. This is a business where I feel that I can help others, and that is important to my own value."
-- Lee Yarborough, President, Propel HR
Active in many professional and community organizations, Lee recently served as Chair of the Board of Directors of the National Association of Professional Employer Organizations (NAPEO). As NAPEO Chair, Lee focused on diversity and initiatives to deepen member relations. Under her leadership, she formed Women in NAPEO (WIN), a networking group designed to engage, empower, and encourage women working in the PEO industry. On the local level, Lee also served as the Chair of NAPEO's Carolinas Leadership Council for more than a decade. In 2015, she was named a Fellow of the eleventh class of the Liberty Fellowship Program and a member of the Aspen Global Leadership Network.
An advocate for public education, Lee has served on the executive board as Chair of Public Education Partners and is the founder and director of Read Up Greenville, a young adult and middle grades book festival in downtown Greenville, SC.
When she breaks from board meetings, client visits, and networking, most likely, you will find Lee reading, camping, or spending time with her family. She also enjoys volunteering at her church and staying involved with her children's schools.
About Propel HR. Propel HR is an IRS-certified PEO that has been a leading provider of human resources and payroll solutions for more than 25 years. Propel partners with small to midsized businesses to manage payroll, employee benefits, compliance and risks, and other HR functions in a way that maximizes efficiency and reduces costs. Visit our new website, www.propelhr.com.