During the pandemic, especially in the beginning months, employers had to quickly make a number of difficult decisions, such as staffing and applying for PPP loans, in order to avoid disruption of their business. A recent study indicates that those small businesses working with a PEO had the advantage and experienced more successful business outcomes.
Read More: PEOs are about PEOple
Here are a few ways PEOs helped:
Prevented Business Disruption. Whether a business is open or not reflects its ability to adjust to new and changing circumstances. Regardless of industry, businesses partnering with a PEO were more likely to remain open. According to the study, businesses using a PEO were less likely to be temporarily closed (91%) and less likely to have permanently closed (60 %).
Provided PPP Loan Assistance. PEO guidance enabled employers to receive and benefit from their PPP loans before many other comparable small businesses.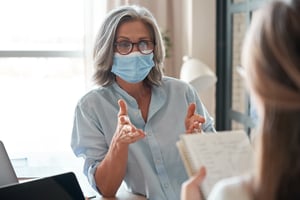 Created by the Coronavirus Aid, Relief, and Economic Security (CARES) Act, the PPP loan program helped businesses meet immediate needs by providing a forgivable loan to pay employees and cover business-related costs such as rent and utilities. Initially, the funds were limited, communication was inconsistent, and the application process was more than confusing.
Almost half of the small businesses that applied for PPP loans reported that the PPP loan was critical to their survival and would go out of business without it. PEOs helped their clients through the entire process, from the initial application to making sure the funds were used according to changing federal requirements for loan forgiveness.
As a result, a higher percentage of businesses working with a PEO had more success in receiving PPP loans compared to other small businesses. In addition, these businesses were more likely to receive their loans earlier - almost half (49.7 %) of small businesses received their loan in the first round, a much higher percentage than for small business PPP loans overall.
Provided Reopening Guidance. Partnering with a PEO is much like gaining access to a full-service HR division, with a team of HR experts who are knowledgeable about employment laws and up to date with changing coronavirus-related regulations. Employers relied on their PEO as a trusted partner for help before reopening and bringing employees back to work safely.
Read More: Workplace Culture in the Time of COVID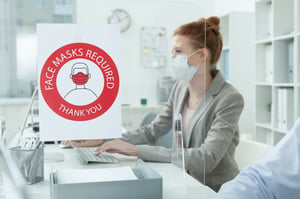 Prevented Costly Compliance Violations. PEOs helped businesses avoid costly coronavirus-related compliance violations. To date, OSHA has issued citations totaling $3.4 million in penalties. Some of the most common violations include failure to train employees on using a respirator and personal protective equipment and not reporting an illness to OSHA.
Source: New Report: How PEO Clients Fared in the First Months of the COVID-19 Pandemic: A Comparative Analysis, Laurie Bassi and Dan McMurrer, McBassi & Company, September 2020
A Valued Partner
During the pandemic, businesses faced unprecedented hardship. But those who partnered with a PEO found that they did not have to face it alone. At every step, these employers turned to their PEO for support to help their business survive. As the pandemic continues to present new challenges for employers, the needs of your business have likely changed. A certified PEO, like Propel HR, can help you navigate uncertainty by recommending ways to reduce risks and save money, and prepare your business for what's ahead.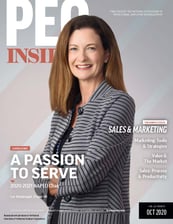 Propel HR President Lee Yarborough was recently elected Chair of the National Association of Professional Employer Organizations (NAPEO) Board of Directors.
She spoke with PEO Insider magazine to share where she thinks the industry is headed and how NAPEO can continue to grow. Download a pdf version of the full interview: A Passion To Serve
About Propel HR. Propel HR is an IRS-certified PEO that has been a leading provider of human resources and payroll solutions for more than 20 years. Propel partners with small to midsized businesses to manage payroll, employee benefits, compliance and risks, and other HR functions in a way that maximizes efficiency and reduces costs.