How will the new FLSA rule impact your business in 2020? Are your employees and contractors correctly classified? Are you in compliance with both state and federal regulations? Are you familiar with the requirements for filing the new EEO-1 Pay Report?
New regulatory reporting and filing deadlines are only a few of the important HR tasks employers need to address in the months ahead. Here is a list of the top 10 to complete in third quarter.
PAYROLL
Prepare for New FLSA Ruling and Verify Employee Classifications. Employees are classified as exempt or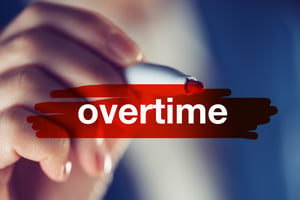 non-exempt based on compensation and specific duties. Recently, FLSA proposed an increase in the minimum salary requirement making more workers eligible for overtime pay. Workers who do not earn at least $35,308 a year, or $679 a week, would have to be paid overtime, even if classified as a manager or professional. The new law is expected to go into effect on January 1, 2020. In the meantime, plan ahead and make sure all of your employees have the correct classification and check the FSLA website for new developments and updates. Review compensation packages, including overtime and minimum wage, to be sure they are in compliance with state laws and the Fair Labor Standards Act. Source: www.dol.gov/whd/flsa
BENEFITS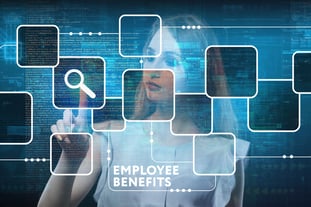 Prepare ACA Forms 1094-C and 1095-C. For 2019 tax year, prepare employer-provided health insurance coverage reports, Forms 1094-C, for employers, and 1095-C, for employees. Form 1095-C is filed and furnished to all full-time employees of an Applicable Large Employers (ALE) who are employed for one or more months of the calendar year. Source: www.irs.gov/affordable-care-act
Review Healthcare Filing Requirements. Stay compliant and check updates, deadlines and any changes in healthcare reporting. Also, verify that all healthcare reform requirements have been met. Healthcare Exchange Open Enrollment begins November 1 and ends December 15 for coverage beginning January 1, 2020.
COMPLIANCE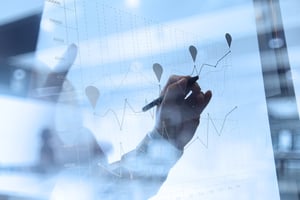 File the Employer Information Report EEO-1 and Prepare Component 2 Pay Report. Employees are protected under many federal laws and their rights are enforced by the U.S. Equal Employment Opportunity Commission (EEOC). Applicable employers must submit an Employer Information Report EEO-1, otherwise known as the EEO-1 Report, by Friday, May 31, 2019. Recently, the EEOC announced the immediate reinstatement of the revised EEO-1: Pay Data Collection, and the collection of 2017 and 2018 pay data, EEO-1 Component 2, by September 30. Prepare to comply but watch for new development s as an injunction may be issued. Source: www.eeoc.gov/employers/eeo1survey
Submit VETS 4212 for Federal Contractors. Applicable contractors and subcontractors with a federal contract must file annually a Form VETS-4212 to report affirmative action efforts for employing veterans. This compliance form is due September 30. Source: www.dol.gov/vets/vets4212.htm
File ERISA Annual Report Form 5500. Applicable employers must report retirement plans, such as a 401(k), for every year the plan holds assets. The filing deadline is the last day of the 7th month following the end of the plan year or July 31 for calendar year plans. Source: www.irs.gov/retirement-plans/form-5500-corner
READ MORE: Buying Strategies for Health Insurance
Prepare Medicare Part D. If you provide prescription drug coverage, you must provide a creditable coverage disclosure notice to all plan participants by October 14. Source: www.medicare.gov/drug-coverage-part-d
GENERAL HR
Review Your Workers' Comp Insurance. What are your company's risk factors? Workplace safety is often overlooked until something goes wrong. Protect your employees and your business with affordable Workers' Comp Insurance. To learn more, download our free e-book for small businesses. In this guide, you'll learn how to get better rates, details on coverage and effective ways to save money.
Review Your Health Plan Benefits. Keep employees from jumping ship by offering great health insurance benefits. Now is a good time for a mid-year check-in. Review new developments and determine if any adjustments need to be make. And if you are shopping for insurance that meets the needs of your employees and your business, consider Propel HR's Master Plan. Backed by the nation's largest and most trusted health insurance provider, our Master Health Plan offers clients top-rated benefits and affordable rates.
NEED HELP? Whether you're managing HR for a small business or a part of a large team, we've got you covered with a helpful one-page checklist of important HR tasks, related to payroll, benefits, compliance and general HR. Depending on the type of business and industry, your HR checklist for this quarter may be more complex. If so, just contact us. By partnering with a certified PEO (CPEO), you gain access to a team of HR experts to help you navigate the complexities of your business, as well as help you stay compliant.