Why do some startups make it, and others don't? According to a Harvard Business School study, the chances of succeeding look like this:
18% for first-time entrepreneurs
30% percent for founders who had a successful business
20% percent for founders who failed in their last business
While the odds of success may not be encouraging, smart entrepreneurs are turning to outsourced services as a strategy to get ahead. Here's how a PEO can help.
Attracting & Keeping Top Talent.
Hiring can be a costly and time-consuming process. Most startups do not have the manpower, expertise, or resources to invest in recruiting the type of talent needed to stay competitive.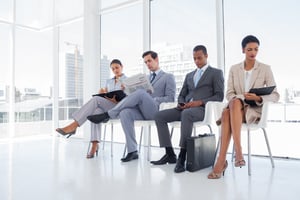 How a PEO can help: A great employee benefits package is one way to keep and attract great employees. A PEO can provide startups with access to enterprise-level benefits similar to the packages offered at large corporations. This is because of a PEO's ability to group employees of small businesses into one pool in order to negotiate better benefit packages at lower rates. A PEO can also help with the time-consuming HR-related tasks, such as benefits administration and identifying plans.
Staying Compliant.
With changing labor laws and new regulations, HR can be complicated. And when every person is juggling multiple job functions, mistakes are bound to happen.
How a PEO can help: A PEO can help by providing the guidance for establishing the HR standards and processes to prevent costly compliance violations.
Growing the Business.
Startups need to move fast and can get behind when the majority of time is spent putting out fires, chasing paperwork, and addressing internal issues rather than attending to the needs of the customer.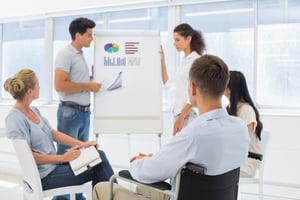 How a PEO can help: A PEO can help by offloading the burden of HR-related administrative tasks, like payroll, and identify ways to streamline HR processes. According to a recent study, businesses working with a PEO grow 7 to 9 percent faster and are 50 percent less likely to go out of business. Also, a recent study found that companies partnering with a PEO experienced an annual ROI of 27.2 percent.
Reducing Costs.
Startups have limited resources. Inefficiencies are exposed, and costly mistakes happen when your attention is taken away on what you do best.
How a PEO can help: Partnering with a PEO improves productivity and allows a startup to get the help it needs when it needs it quickly. According to the report conducted by the National Association of Professional Employer Organizations (NAPEO), PEOs provide access to more HR services at a cost that is close to $450 lower per employee, compared to companies that manage their HR services in-house.
Increasing the Odds of Success.
From lower HR costs, compliance protection to a higher ROI, PEOs can help startups take advantage of the momentum and increase the odds for success at every growth stage. To learn more, download our free E-guide, The Small Business Guide for Choosing the Right PEO.