Should your company provide employee benefits? According to a study conducted by the Society for Human Resource Management, businesses that use benefits as a strategy to recruit and retain talent experience better overall company performance and above-average effectiveness in recruitment and retention compared to businesses that did not.
READ MORE: How Small Business Owners Can Offer Big Business Benefits
But what's the cost of employee benefits? If you are thinking about putting together a benefits package or considering improvements to an existing plan, let's take a look at how benefits are broken down as part of an employee's overall compensation package.
Benefits = 30% of Employee Compensation
According to the latest numbers released by the Department of Labor (March 2019), benefits represent 30 percent of an employee's total compensation.

Health Insurance (7.5 percent). According to a recent study on workplace benefits, employees want better health, dental, and vision insurance which topped the list with 88 percent of respondents reporting health insurance as the most important.

Legally Required Benefits (7.7 percent). Employers are expected to contribute toward benefits, such as Social Security, Medicare, and federal and state unemployment insurance. These benefits are affected by federal and state laws.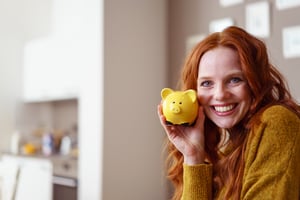 Paid Leave (7.2 percent). Paid time-off, such as vacation, sick leave, personal days, bereavement, jury duty and holidays.
Retirement & Savings (3.9 percent) & Supplemental Pay (3.2 percent). Examples include bonuses and overtime.
How to Reduce Costs
Making significant improvements to your benefits package may not be in your current budget. And while cookie-cutter policies may be affordable, it may not meet the needs of your employees. The good news is that there are several ways to afford great benefits that are right for employees and for your business.
READ MORE: Reasons Your Business Should Offer Better Benefits
Health Insurance. Health insurance leads as the most important benefit for employees. Yet, it's also one of the biggest challenges and the most difficult to afford. One solution is to work with a Professional Employer Organization or PEO. By working with a certified PEO, like Propel HR, employers have access to high-quality health insurance options at more affordable rates. This is because of a PEO's ability to pool employees together into one group as a way to leverage stronger negotiating power.
Education Assistance. Costly student loans and staggering tuition hikes lead today's news. Employers can provide up to $5,250. tax-free dollars per employee per year to help with tuition assistance.
Low-cost Perks. In the same survey, after health insurance, employees put the highest value on perks that are relatively low-cost to employers. This can include flexible hours and more time off. Or depending on your workforce, there may be more creative ways to deliver affordable perks, such as pet services, free food, or on-site fitness classes.
What benefits do your employees value? You don't need to break your budget in order to offer benefits. Smart employers understand that providing high-quality benefits, not only keeps current employees but it's also a deciding factor in attracting top talent.