Employee benefits are key to a productive and satisfied workforce. Benefits take on many forms, from paid time off to flexible hours to free snacks and coffee. Companies are required by law to provide unemployment insurance and workers' compensation insurance, but many employers go beyond the basics and offer employees health insurance, retirement plans, voluntary benefits, and even gym memberships. These benefits are part of an overall compensation package that help attract and retain the talented employees that are the engine of any good business.
READ MORE: A Push for Better Benefits
Health insurance was ranked number one in relation to overall satisfaction of a benefits package, according to a recent study by Glassdoor. After salary, health insurance plays the largest role in an employee's consideration of a job offer, with 88 percent of candidates giving at least some consideration to the benefit (and 54 percent giving it serious consideration).
Companies with over 50 full-time equivalent employees are required to offer health insurance under the Affordable Care Act, and they have access to a larger pool of employees to help lower the cost of premiums. However, smaller businesses often find it difficult to provide a competitive benefits package, which makes attracting and retaining great employees difficult, especially in this tight market. Many small organizations want to provide rich benefits to their employees, but don't even know where to begin the process.
How to Create a Benefits Package
When designing a benefits package for your small business, consider these guidelines:
Start with health insurance. It is the most comprehensive plan and can be designed to best suit your workforce as well as your budget.
Be creative and educate. Work with a licensed agent who has the expertise and is willing to think outside of the box. For example, a High Deductible Health Plan coupled with a Health Savings Account may be the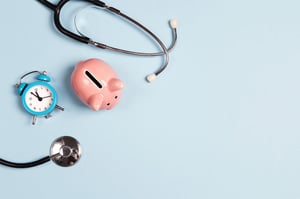 answer to shrinking benefits and rising costs. The important thing is that employees are educated and know how to best use the insurance for their individual needs.
Jump in the pool. By joining a master health plan offered by a Professional Employer Organization (PEO), like Propel HR, small businesses can offer large company benefits. By pooling risks, insurance companies are better able to provide richer benefits at potentially better rates and stabilize renewal rates.
Provide options. Every employee has different needs, and a benefits package that allows for choice is a win for both employees and employers. Most health insurance will provide dual options providing choice for employees. Many employers contribute to the basic plan and allow employees to "buy up" for the richer option.
READ MORE: 4 Areas to Improve Employee Retention
Plan for the future. A rich benefits package should include a method for employees to save for a rainy day. Whether a 401(k), Simple IRA, or even access to a credit union, there are many options available to a small employer.
Make it voluntary. By providing different voluntary products such as dental, vision, disability, and accident insurance, employees can design a package that suits their individual needs. Employees can purchase the products through payroll deductions, pre-tax as well as after-tax. By partnering with a PEO, like Propel HR, small employers can provide a multitude of rich benefits for their employees.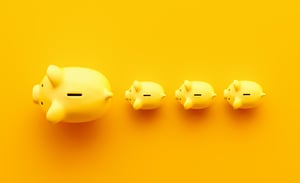 Consider the whole person. A benefits package is more than just health insurance. Paid time off allows employees to take time off for vacation, illness, or just a mental break from work. Another cost-effective benefit which can be priceless for the employee is an Employee Assistance Program (EAP). An EAP offers counseling and treatment to assist employees in resolving personal problems that may be adversely affecting work performance.
I have operated a small business for over 20 years and in that time, I have worked with countless other small businesses. All operate very differently with different service offerings and unique cultures. However, there is one theme that resonates throughout the businesses I work with: they all care about their employees. Small businesses are like families, and most employers want to provide their employees with the best benefits possible. This can feel daunting to a small business that doesn't have the buying power of a large company and must watch every dollar, but there are options. Most of all, employees want to know they are valued during good times and bad. I know how it feels to have my work family rally around me during a time of need. That is a benefit that is priceless.