Is your HR strategy ready for 2020?Is your HR strategy ready for 2020? According to the World Economic Forum report, Shaping People Strategies in the Fourth Industrial Revolution, the future of work is being redefined. And the next decade will demand change in the workplace in order to remain relevant. From new technologies, innovative training methods, to new ways of boosting employee benefits, emerging trends are reshaping the workplace and impacting the role of HR. Here are a few HR trends to watch.
HR Trends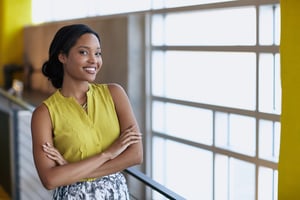 A Shift from Managing to Tending Employees. According to a recent study, Global HR Technology Survey 2019, finding and keeping top talent leads as the most significant human capital challenge facing employers. In 2020, managing employees is out and tending is in. Tending is about building relationships with employees that focus on well-being. To help employees function better, employers will step up their game with enhanced benefits that include mental health benefits, time-off, and incentives for reaching personal goals.
In Deloitte's 2019 Human Capital Trends report, 84% say the employee experience is a top issue. Employers will need to create an organization where workers want to engage. New generations entering the workforce want to be treated as humans – not employees and want to work for organizations that value trust, transparency, and causes.
A Focus on Professional Development. One-off training is out. Professional development is in. While traditional training tools like lectures, webinars, lunch-and-learns, or online courses are essential in upskilling, today's workers want more. According to a recent LinkedIn report on Workforce Learning, 93 percent of employees would remain at their current job longer if their employer invested in their professional development.
READ MORE: HR Checklist of Important HR Tasks for Q1 2020
A Personalized Approach to Benefits. According to SHRM, benefits will become more personalized to meet the needs of a diverse multi-generational audience. Options will go beyond traditional healthcare plans and will include specific lifestyle and financial benefits.
A Strong Focus on HR Technology and Analytics. Analyzing how employees spend their time no longer works. What's does is analyzing productivity. New HR technologies and hard data will help employers make more informed business decisions. For example, data and analytics can be used to determine the cause of high turnover rates.
HR will Become More Specialized. The role of HR is more than managing people. It's an multi-faceted role that requires a high level of expertise in a number of different areas, such as compliance, tax, benefits, healthcare, recruitment, marketing, payroll, and more. As employment laws become more complex, and the demands of HR administrative tasks continues to grow, employers will need to hire or outsource specialized HR support.
Looking Ahead
We hope your year is both productive and successful. To get your 2020 off to the right start, download your FREE HR Checklist of some of the most important HR tasks related to Compliance, Benefits, Payroll and general HR.
Propel HR is an IRS-certified PEO that has been a leading provider of human resources and payroll solutions for more than 20 years. Propel partners with small to mid-sized businesses to manage payroll, employee benefits, compliance and risks, and other HR functions in a way that maximizes efficiency and reduces costs.