Is your employee benefits package helping your business or holding it back? Employee benefits are essential to a running a business, and knowing how well it's working is not always obvious. Here are some common signs that it's time for a change.
Attracting Top Talent is Challenging. In a recent study, nearly one-third of workers surveyed said that high-quality benefits are as important as compensation and play an important role in evaluating a job offer. If keeping and attracting top talent is challenging, your employee benefits package may need to be more competitive.
Employee Turnover Rates are High. High turnover can be costly and disruptive to business. According to a Pew Research study, inadequate benefits were one of the top reasons nearly half of workers left their jobs in 2021.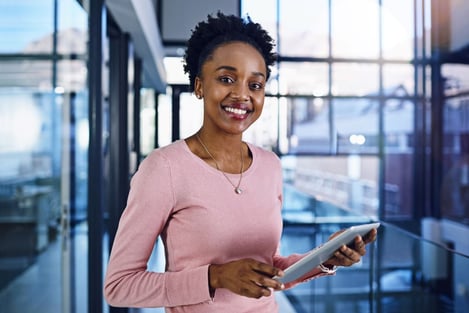 Shifts in the Job Market. The job market is constantly changing, and the benefits that were once a standard part of a benefits package may no longer be enough. For example, during the pandemic, priorities shifted. While health care remained the benefits employers believed to be a top priority to their workforce, other benefits emerged in importance. According to an SHRM study, benefits such as flexible work, paid leave, family-friendly and wellness benefits were considered most important.
Employee Demographics are Changing. The demographics of your employees can also affect your benefits package. For example, younger workers may value different benefits, such as a wellness program, while those with growing families may value childcare options or time off.
➡️➡️Read More: How to Strengthen Your Talent Strategy
Employee Satisfaction is Low. Are your benefits keeping pace with your employees' expectations? Are you getting questions and complaints about your benefits? Is morale low? Are you experiencing a decrease in engagement and productivity? Your benefits package may be a driving factor as it reflects how much you value your staff and their well-being.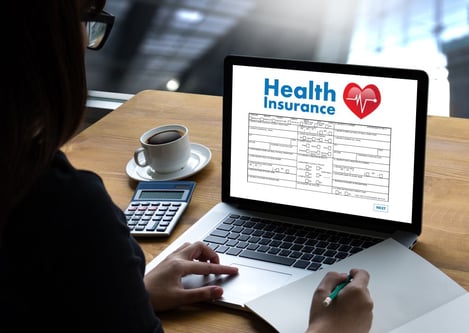 A recent benefits study finds that more than one-third of workers surveyed find their benefits inaccessible and unaffordable and fail to meet their real-life needs. Find out what your workforce wants and needs by gathering feedback to determine what areas need improvement.
Health Plan Costs are Increasing. How much is your health plan costing you? And your employees? How does it compare to the competition? Do you have a great health plan, but it's expensive for employees? What's behind rising costs? Increasing costs or sudden changes in premiums are signals it's time to reevaluate your benefits.
New Laws and Regulatory Changes. Be familiar with applicable federal and state health insurance laws and regulations that apply to your business. Laws are constantly changing, and failing to keep up can impact your benefits resulting in costly compliance violations and penalties.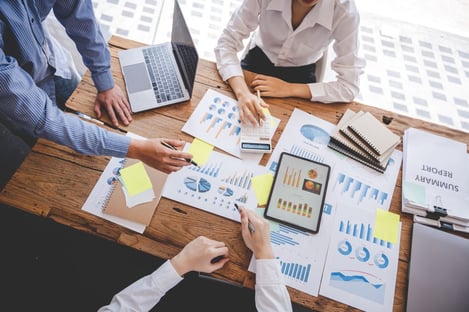 Your Business is Growing. Has your business experienced significant change or expanding into other markets? If so, your benefits may need to be adjusted to keep up with your growing business.
More Expert Guidance is Needed. Is your broker still the best advisor for your business? Maybe you've outgrown them, or they are too big to give you attention. The right partner with the right expertise can evaluate what's working and identify solutions that's best for your business and your employees.
Is It TIme to Make a Change? We're Here to Help.
In a tight labor market, a top-rated employee benefits package is a must for attracting and retaining top talent, showing employees that you care, and remaining competitive.
While benefits basically come down to your employee needs and your budget, there are still a number of other factors to consider. An IRS-certified PEO, like Propel HR can help. For example, Propel offers comprehensive medical insurance plans designed to fit your employee's needs and your budget. Propel HR's Master Health Plan is administered through BlueChoice, a part of an AM Best A+ rated health insurance carrier and one of the nation's largest and most trusted health insurance providers.
In addition, our national BlueChoice Master Health Plan has had a 0% rate increase over a four-year period. If you're used to 10- 20% premium rate hikes year after year, you can see how this kind of savings can be substantial.
When was the last time you took a hard look at your benefits package? Assessing your benefits program once a year during renewal may be too complex and time-consuming to tackle alone. If you need help finding options right for your small business, just give us a call at (800) 446-6567.
NEW! From Propel HR
Introducing PropelHIRES, You've trusted us with your payroll and other HR needs, and now we are thrilled to help you find the right candidate. We're excited to welcome, PropelHIRES, to the Propel team!
In today's tight labor market, hiring the right person for the right position is even more critical. PropelHIRES considers the culture of the company and the demands of the specific position, along with the experience, qualifications, and personality, to find a fit that lasts. This means less turnover, higher productivity, and ultimately greater growth.
And when you are ready to take your business to another level, pair PropelHIRES' recruiting with Propel HR's concierge PEO services. We help you recruit new talent and then seamlessly onboard them. As a result, you can focus on your core business while we take care of payroll, benefits, technology, and human resources.
So let us do the heavy lifting and connect your business with top-tier candidates for consideration. To accelerate your next hire, contact Brent Deedrick at (864) 261-1901 or schedule a call or video conference HERE. Learn more at www.propelhires.com.
About Propel HR. Propel HR is an IRS-certified PEO that has been a leading provider of human resources and payroll solutions for more than 25 years. Propel partners with small to mid-sized businesses to manage payroll, employee benefits, compliance and risks, and other HR functions in a way that maximizes efficiency and reduces costs. Visit our new website at www.propelhr.com.