In a tight labor market and high job vacancy costs, there's no time to waste when it comes to finding and keeping top talent. Here's how to strengthen your competitive advantage with a better talent strategy.
Offer Competitive Benefits. Studies show that three in 10 employers have experienced increased employee turnover this year due to employees leaving for better pay and benefits offered elsewhere. Employers can bolster their recruitment and retention success by meeting employee expectations for competitive compensation packages and high-quality benefits. Remember that the same high-quality benefits that make employers attractive to potential new hires are often the same benefits that keep current employees engaged and productive and want to stay long-term. This may include more competitive health plans, retirement plans, paid time-off, bonuses, and other perks and incentives designed to keep workers satisfied and engaged.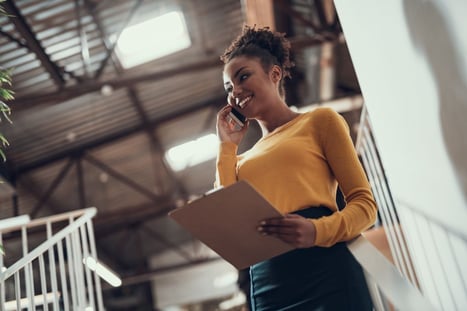 Create a Positive Work Environment. A positive work culture can help attract and retain skilled talent. Employers can create this culture by promoting open communication, encouraging feedback, recognizing and rewarding achievements, and investing in employee training and development.
Emphasize A Sense of Purpose. From better pay and benefits to more growth opportunities, flexible work options, and burnout, there are many reasons workers leave their jobs. But for the next generation of talent, work is about making a difference. They want to join companies that have sense of purpose, community, and a place where they can make a greater difference.
➡️➡️Read More: Your HR Checklist for Q2 2023
According to a Gallup study, when employees feel their job is important, businesses experience a 51% reduction in absenteeism, a 64% reduction in safety incidents, and a 29% improvement in quality. Employers can start by training managers on how to help workers connect their work to purpose and how their contributions are meaningful and integral to a company's overall mission.
Offer Flexible Work Arrangements. A flexible work location, the ability to work from anywhere, and a flexible work schedule are the top three priorities that grew in importance during the pandemic. And by now, employers understand the value of flexibility and how it can attract more skilled workers. This may include such options as remote work, flexible hours, or part-time work arrangements.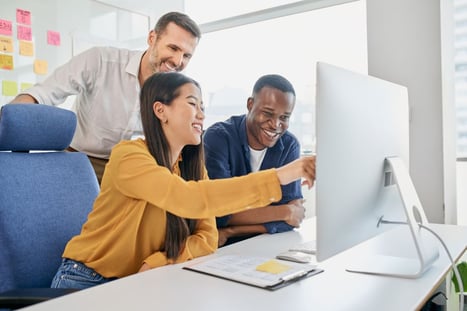 Enhance the Onboarding Process. According to a recent study, nearly half of employees surveyed are actively looking for a new job. But there's good news. Effective onboarding can be a powerful retention tool. Once a new hire accepts a position, a positive and effective onboarding experience helps works feel valued, motivated, and confident in their new roles.
In 2022, businesses spent an average of $1,207 training a new employee. The price tag is even higher for a weak onboarding process where employers can expect to pay 90% to 200% of an employee's annual salary to find their replacement.
Provide Opportunities for Career Advancement. One of the top reasons workers leave is due to a lack of opportunities for growth and advancement. Businesses can attract these workers by offering career paths, mentorship programs, and opportunities for professional development. Mapping out career paths with employees helps them invest in a future with your company and gives them a reason to stay.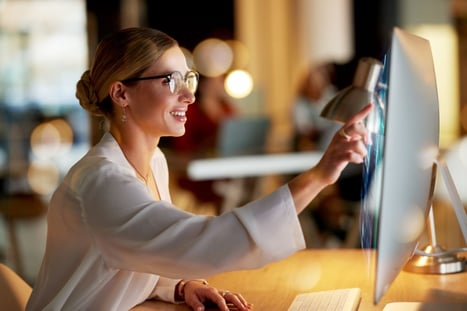 Develop Your Employees to Fill the Skills Gap. Business growth depends on the availability and quality of the skills of their workers. Creating a culture that prioritizes continuous learning and skill development is another way to attract talent and keep workers. In a tight labor market, employers have to get creative to find ways to fill the skill gaps, such as leveraging talent already on staff.
Emphasize Work-Life Balance. Finally, businesses can attract skilled workers by supporting work-life balance. This may include offering paid time off, family leave, or flexible schedules that allow employees to manage their personal and professional responsibilities.
➡️➡️Read More: Your HR Checklist for Q2 2023
According to a recent workforce study, employees cited a four-day or 32-hour workweek without a reduction in pay as the most desirable flexible work options. By prioritizing work-life balance, businesses can attract skilled workers who value their personal lives as much as their careers.
Prioritize Well-being. According to a recent Gallup poll, only 21% of workers worldwide are engaged with their job. What's the disconnect with the remaining 70%? Studies indicated that it's time to take responsibility for workplace well-being and think about the employee as a person and not just a worker. When employees are engaged, productivity goes up and the incidences of health issues as a result of stress and burnout are significantly reduced.
Now Hiring for YOU! Introducing PropelHIRES
You've trusted us with your payroll and other HR needs, and now we are thrilled to help you find the right candidate. We're excited to welcome, PropelHIRES, to the Propel team!
In today's tight labor market, hiring the right person for the right position is even more critical. PropelHIRES considers the culture of the company and the demands of the specific position, along with the experience, qualifications, and personality, to find a fit that lasts. This means less turnover, higher productivity, and ultimately greater growth.
And when you are ready to take your business to another level, pair PropelHIRES' recruiting with Propel HR's concierge PEO services. We help you recruit new talent and then seamlessly onboard them. As a result, you can focus on your core business while we take care of payroll, benefits, technology, and human resources.
So let us do the heavy lifting and connect your business with top-tier candidates for consideration. To accelerate your next hire, contact Brent Deedrick at (864) 261-1901 or schedule a call or video conference HERE. Learn more at www.propelhires.com.
About Propel HR. Propel HR is an IRS-certified PEO that has been a leading provider of human resources and payroll solutions for more than 25 years. Propel partners with small to mid-sized businesses to manage payroll, employee benefits, compliance and risks, and other HR functions in a way that maximizes efficiency and reduces costs. Visit our new website at www.propelhr.com.