Growing your business is a top priority, and nobody does (insert your service here) like you do.
But you have to take care of your team, and you're likely not an insurance expert.
Providing employees access to health benefits and fully insured medical plans is critical for most small businesses. However, providing health insurance to employees can be both expensive and complicated.
How do you offer benefits to your employees?
Most employers are legally required to provide statutory benefits such as Social Security, Medicare, unemployment insurance, and Workers' Compensation. Some local laws even require paid sick leave.
➡️➡️Read More: How to Select Employee Benefits
The Society for Human Resources Management (SHRM) offers an excellent primer on designing an effective employee benefits program.
After you have identified your company's benefits objectives and budget, your efforts will turn to a needs assessment. This is a great time to consider a PEO arrangement.
What is a PEO?
A Professional Employment Organization (PEO) can provide mandatory benefits as well as affordable employee health insurance plans to small businesses.
A PEO offers benefits administration services, which otherwise require significant expertise and time to facilitate. Small business owners and mid-sized businesses lacking resources and insurance expertise can benefit greatly from that service.
PEOs were created to alleviate the burden of tedious HR administration, so small businesses could get back to running their business. Under the Professional Employer Organization arrangement, the PEO becomes the co-employer of your employees and shares employment liability. Your business retains control of operations and managing your employees, while the PEO takes care of HR-related tasks.
Why do companies choose a PEO?
When it comes to health plan options, small companies choose PEOs because of cost savings and better benefits.
Cost Savings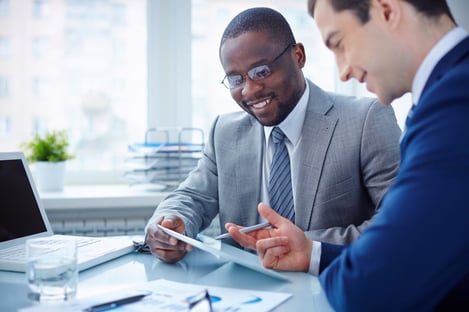 For small employer group plans, insurance companies use age-banded rates and composite pricing to determine premiums. Age-banded rates increase for every member, for every age from 14-64. This type of plan structure makes it difficult to forecast and manage costs.
For composite pricing, rates are based on the overall risk profile of a whole group. This makes it easier for a small business to manage healthcare budgets.
➡️➡️Read More: 4 Cost-cutting Strategies for Your Small Business
PEOs have access to a larger pool of employees, which means better bargaining power with insurance companies. With a PEO, your company can offer employees reduced rates for top-rated health insurance and lower Workers' Comp insurance coverage.
Better Benefits
The BlueChoice HealthPlan, an AM Best A+ rated health insurance carrier, is probably expensive for some small to medium-sized companies. However, because of a partnership with the health plan, the PEO can extend to your company significantly better pricing.
For example, a PEO company like Propel HR offers comprehensive medical insurance plans administered by BlueChoice HealthPlan. Propel HR clients enjoy the affordable, high-quality benefits of a top-tier health plan. They also experience stable premiums, and inclusive copays at the doctor's office, and have access to vision, chiropractic, and EAP benefits.
The National Association of Professional Employer Organizations (NAPEO) provides an objective Guideline for choosing a PEO.
Beyond Benefits
Professional Employment Organizations provide value for small businesses far beyond better health plans and insurance coverage.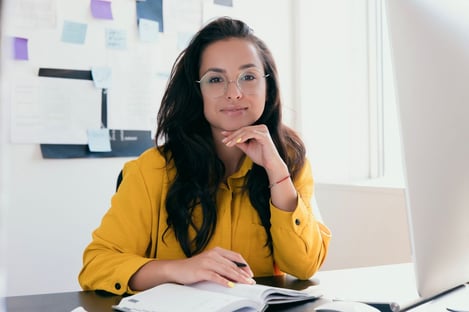 PEOs operate with a co-employment agreement. Co-employment is a contractual allocation and sharing of employer responsibilities between a PEO and its client.
You maintain complete control of your business and its operations while the PEO takes care of your HR-related tasks.
Most Importantly, the PEO also shares the liability for your employees. Since your employees are paid under the PEO's Federal Employer Identification Number(FEIN), your employees are protected under the PEO arrangement.
A PEO serves as a full-service outsourced HR department, bringing HR solutions as well as extensive payroll processing expertise.
What companies should use a PEO?
Every business is unique, and you may only need some of the services of a PEO arrangement. If your company needs to save money, now is the time to consider a PEO.
If your mid-sized business needs to reduce liability or offer better benefits, investigate a PEO partnership.
Do you want to accelerate growth and remain focused on your core capabilities? Learn more about PEO services for your business.
How many employees do I need for a PEO?
Most plans are designed for PEO clients who have at least five employees.
How much does PEO insurance cost?
Pricing depends. The primary factor is the current health status of your group. Employees must complete an online health assessment. The assessments are used by an underwriting firm to rate your group.
Once the rating has been completed, the PEO can compare it to established pricing levels to determine premiums.
How do I sign up?
Contact a PEO to get started.
About Propel HR. Propel HR is an IRS-certified PEO that has been a leading provider of human resources and payroll solutions for more than 25 years. Propel partners with small to midsized businesses to manage payroll, employee benefits, compliance and risks, and other HR functions in a way that maximizes efficiency and reduces costs. Visit our new website at www.propelhr.com.