Putting together a competitive and affordable benefits package is no easy task. If you have a small business, how do you offer your employees the quality of care they want without breaking the bank?
Small Business Series on Employee Benefits Part 3: From understanding the types of health plans and calculating costs to putting together an employee benefits package, this ongoing small business series explores a wide range of topics related to employee health insurance and benefits. The most recent posts include 01_Understanding the Different Types of Health Plans for Small Businesses and 02_Health Insurance and Employer Responsibilities.
Studies show that benefits play an important role in boosting morale and productivity, leading to a happier, healthier, and more engaged workforce. In a tight labor market, a top-rated employee benefits package is a must for attracting and retaining top talent, showing employees you care, and staying ahead of the competition. By planning ahead, small businesses can develop an competitive and affordable benefits program.
Employee Benefit Strategies
According to a recent MetLife study on Employee Benefits Trends, 80 percent of those surveyed said that meeting the needs of workers across all life stages is at the forefront when selecting employee benefits. While benefit options (and costs) vary, most employers offer health insurance, life, and disability insurance, retirement income plan benefits, paid-time-off benefits, and educational assistance programs.
Read More: Choosing the Right Health Plan for Your Small Business
Here are a few important strategies to consider as you put together your benefits program and budget.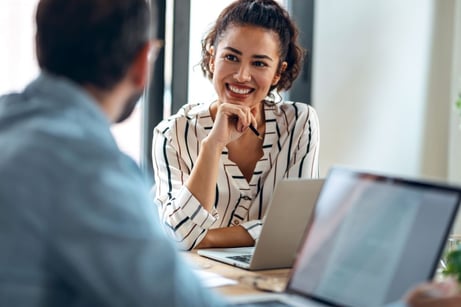 Conduct a Needs Assessment. To select the type of benefits you want to offer, determine the benefits your employees need through an in-depth assessment process.
Gather Employee Feedback. MetLife's benefits study identified five key areas that employers can address to create a more satisfying experience for workers. According to the survey, employees are looking for a competitive benefits package, along with:
Meaningful Work

Flexibility and Work-life balance

Social and Supportive Culture

Career Development

Wellness Program and Benefits
For more insight, gather employee feedback through one-on-one interviews and questionnaires. This process is an opportunity to learn more about the areas that are important to your employees as well as areas that may need to be addressed long-term.
Conduct a Utilization Review. If you already have a benefits plan in place, determine how benefits are currently being used so that you can make necessary adjustments. Many times, your health insurance carrier will provide a utilization study for your review.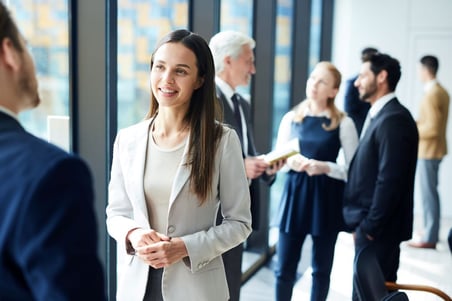 Analyze Workforce Demographics. Take a look at the demographics of your workforce and evaluate the needs of different categories of employees. For example, younger employees may value working remotely or more paid time-off, while older employees may value retirement plans.
Determine Health Insurance Coverage. The most important (and most expensive) employee benefit you can offer is health insurance. Before selecting a health insurance plan, determine how many employees are eligible for coverage and how many employees plan to participate.
Understand Health Insurance Laws. Be familiar with applicable federal and state health insurance laws and regulations that apply to your business. For example, make sure your plan complies with key provisions for employers under the Affordable Care Act (ACA), as it may affect your decision on who should receive coverage.
And review the provisions under the Department of Labor's Employee Benefits Security Administration (EBSA) which administers several important health benefit laws covering employer-based health plans. These laws include:
Basic rights to information about how your health plan works

How to qualify and make claims for benefits

Right to continue health benefits when due to loss of coverage or a job change

Protections for special medical conditions
➡️➡️Read More: Health Insurance and Employer Responsibilities
Understand the Different Types of Health Plans. From a traditional group plan, Preferred Provider Organization (PPO), to a High-Deductible Health Plan (HDHP), there are many options when it comes to health insurance for small businesses. Understand the advantages of each and compare costs.
Explore Tax-Deductible Benefit Options. For additional cost savings, look for available tax-deductible benefits, such as Health Savings Account (HSA) and Flexible Savings Account (FSA).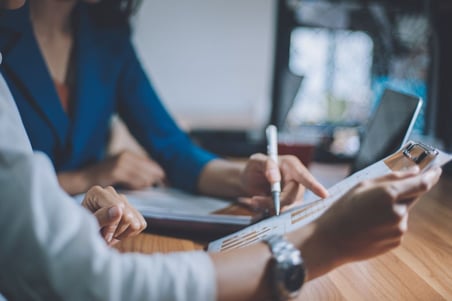 Determine Shared Costs. This refers to how employers and employees share benefits costs under a group health insurance plan, such as premiums and deductibles. Balance your deductibles and premiums accordingly so that you can offer enough variety and affordability to employees. Generally, the lower the total premium cost, the less the employer pays monthly. Likewise, the higher the deductible, the more the employee pays, and the lower the cost to the employer.
Look for Flexibility. Changes in the economy, your industry, and regulatory mandates can affect your benefits program. Look for benefits that offer the flexibility to make necessary adjustments to manage costs, such as eliminating administrative expenses and underused benefits.
Benefits that Work for Your Employees and Your Budget
When it comes to employee benefits, a more engaged and productive workplace is one that focuses on the whole employee. Seek guidance from an insurance broker or benefits expert who can help calculate costs and identify competitive benefits options that work for your employees and your bottom-line.
Please Note: This information is for general reference purposes only. Please check with the appropriate organizations or government agencies for the latest information and consult your employment attorney and/or benefits advisor regarding your responsibilities. In addition, your company may be exempt from certain requirements and/or be subject to different requirements under the laws of your state. (Updated August 16, 2022)
About Propel HR. Propel HR is an IRS-certified PEO that has been a leading provider of human resources and payroll solutions for more than 25 years. Propel partners with small to midsized businesses to manage payroll, employee benefits, compliance and risks, and other HR functions in a way that maximizes efficiency and reduces costs. Visit our new website at www.propelhr.com.