From the high costs at the pump, a lack of workers due to a severe labor shortage, and an active pandemic, small businesses continue to look for new ways to reduce costs. Here are four ways to save.
Manage Employee Retention and High Turnover. In this tight labor market, attracting and keeping employees is more important than ever before. When an employee leaves, it can be a big hit, not only in terms of salary but also in terms of morale and productivity. Studies show that losing an employee can cost a business 1.5-2 times their salary depending on experience, position, industry, location, etc. When an employee leaves, it also takes a toll on productivity and engagement.
▶️▶️READ MORE: The Real Cost of Unfilled Jobs
Prevent Workplace Risks and Costly Compliance Violations. Reducing workplace risks and preventing costly compliance violations is another important area where businesses can save. But that's no easy task.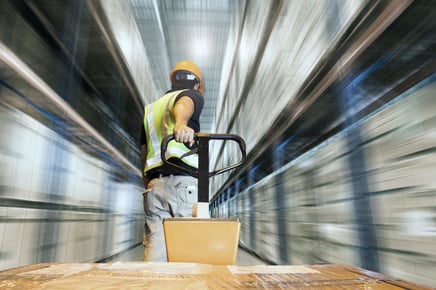 In addition to staying on top of new and changing employment laws and regulations at the federal level, many state and local governments have their own rules -- which makes staying compliant even more of a challenge if you have employees working in different states. According to a recent survey, only one in four businesses are confident about their knowledge of current employment laws and regulations at the federal (23%), state (26%), and city/county (29%) levels.
While not all laws apply to every business, employers should be familiar with the laws and changes that may affect their business. Some of the most common areas that put employers at risk for compliance violations and fines include:
Staying in compliance with new federal, state, and local employment laws and changing filing deadlines

Complying with Fair Labor Standards Act (FLSA) workforce classifications and requirements for overtime pay

Managing Family Medical Leave Act (FMLA) eligibility and administration

Handling EEOC complaints

Employee handbook requirements and state-specific versions

Compliance training and workplace safety requirements
Lower Costs of Your Health Plan and Employee Benefits Package. Not only does a great benefits package attract top talent, but it also helps to keep and motivate your workers.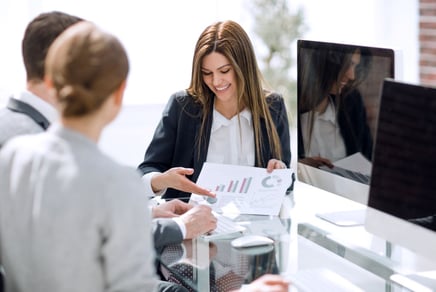 However, high-quality benefits are expensive and often out of reach for most small businesses. One way to lower health plan costs and enhance benefits at the same time is with the help of a PEO. Because of a PEO's ability to group employees of small businesses into one larger pool as a way to negotiate better health plans at lower rates, employers are able to offer top-rated health insurance plans and enterprise-level benefit packages similar to those only available to large corporations.
Outsource and Eliminate Time-Consuming Tasks. Faced with a lack of workers and a downward turning economy, employers are tightening budgets and looking at areas and services where they can cut costs without compromising business outcomes. Outsourcing can can help.
Many businesses are already benefiting from the advantages of outsourcing. Some of the most common areas to outsource include payroll and human resources. Because you pay for only the services you need, the cost to outsource is often less than the cost of hiring additional staff. Employers also benefit from accessing more tools, innovative workplace strategies, and a higher level of expertise that can help positively impact performance and productivity and ultimately help drive revenue.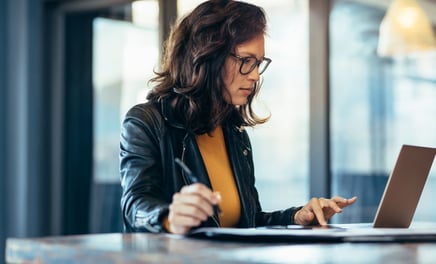 For example, studies show that companies that partner with a PEO to outsource non-core services save 21% savings just on HR administration. According to the report conducted by the National Association of Professional Employer Organizations (NAPEO), PEOs provide access to more HR services at a cost that is close to $450 lower per employee compared to companies that manage their HR services in-house.
In terms of revenue and performance:
How Much Can Your Small Business Save?
When it comes to reducing costs, the one thing most businesses have in common is the need for expert guidance. By taking a hard look at areas and investing in the right partners, small businesses can get costs under control, cut expenses, and leverage the money saved. From access to better benefits at lower costs, compliance protection, and guidance on measures to improve HR efficiency, the advantages of adding a certified PEO, like Propel HR, to your team of advisors increase the odds for a stronger bottom line.
Learn how Propel HR helped one company save more than $97,000 a year just by making a few adjustments in payroll, reducing workplace compliance risks, and switching to Propel HR's Master Health Plan. Download their success story HERE. Or contact us to see how we can help you save too.
About Propel HR. Propel HR is an IRS-certified PEO that has been a leading provider of human resources and payroll solutions for 25 years. Propel partners with small to midsized businesses to manage payroll, employee benefits, compliance and risks, and other HR functions in a way that maximizes efficiency and reduces costs. Visit our new website at www.propelhr.com.