Looking for more efficient ways to run your small business for less? Outsourcing can be a valuable partner.
What is Outsourcing?
Outsourcing is a strategy of hiring outside business experts to perform a specific service traditionally handled in-house by the company's staff. Many small businesses already take advantage of outsourcing certain HR-related tasks, such as payroll, employee benefits administration, including employee health plans, and compliance and risk management.
Benefits of Outsourcing
Here are few top reasons that many small businesses outsource.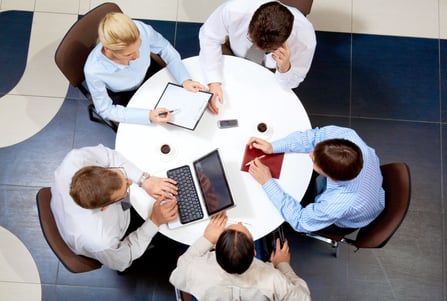 Significantly Reduces Paperwork and HR-Related Tasks. Outsourcing significantly reduces the growing HR administrative workload and frees up valuable time, which can invest back into growing your business.
Access to More Expertise. Your HR team benefits from the knowledge and experience of a seasoned team of HR experts who have solved challenges like yours for many other businesses.
Saves Time & Money. Because you pay for only the services you need, the cost to outsource is often less expensive than the cost it would take to expand your Human Resources department. In addition, there are also savings in terms of increased productivity and efficiency. In addition, by outsourcing time-consuming administrative functions, your in-house team gains more time to get more done, and company leadership can focus on growing the business.
What are Some of the Most Common Challenges Facing Small Businesses Today?
The growing responsibilities of HR are more complex and time-consuming than ever before and often too costly for small businesses to manage on their own. Here are a few challenges where outsourcing can help.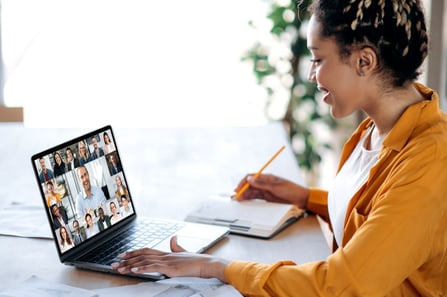 Employees Working Remotely. During the pandemic, many employees transitioned to working remotely, and businesses had to find new ways to help employees meet expectations, such as providing training, tools, and resources. In addition, those employers with employees working in different states were subject to different employment laws and additional requirements as well as new state business and payroll taxes.
Keeping and Attracting Top Talent. HR professionals have their work cut out for them to bring employees back to work, retain top talent, and find qualified workers. During the pandemic, many workers reassessed their jobs and need for a work-life balance. As a result, many opted not to return. Outsourcing can help employers identify qualified candidates. It can also help keep employees long-term by providing strategies to strengthen employee engagement, including guidance on assembling a competitive employee benefits package that is meaningful to your workforce and right for your business.
▶️▶️Read More: Health Benefits Beyond Health Insurance
Reducing Workplace Risks. Staying on top of new regulations and changes in employment law is no easy task. In addition to federal employment laws, many state and local governments have their own laws. While not all laws apply to all employers, HR managers should be familiar with the laws that may affect your business.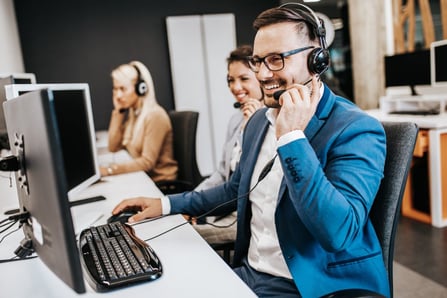 Outsourcing can help with guidance on ways to reduce risks and prevent costly compliance violations, including complying with the current requirements of labor laws and regulations. Some of the most common areas include the Fair Labor Standards Act (FLSA), workforce classifications, overtime pay, record-keeping, Family Medical Leave Act (FMLA) eligibility, and responding to EEOC complaints.
Staying in Compliance with Multiple State Regulations. Navigating different and sometimes conflicting labor laws can be a compliance challenge for businesses both large and small. Outsourcing can help with guidance on reducing risks and preventing costly compliance violations, including complying with the labor laws and regulations governed by the state where employees are working, not just where the employer is based.
Providing Better Benefits & Affordable Health Insurance Options. Enhanced employee benefits packages and affordable enterprise-level health insurance plans are at the top of the list for many job seekers and are also important for keeping your best employees.
▶️▶️Read More: How To Select Employee Benefits
According to a Society of Human Resources Management (SHRM) research study focused on employee benefits, employers who improved their employee benefits packages reported better overall employee performance and productivity, as well as improved recruitment and retention results. Over the past year, the needs of your workforce have likely changed. Take a fresh look at your current employee benefits package to make sure it includes more perks and competitive benefits, such as mental health benefits.
What Are the Common Reasons Preventing Small Businesses from Considering Outsourcing for Help?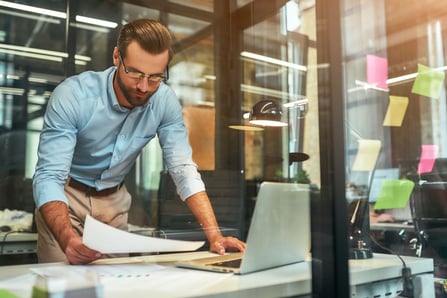 Fear of Losing Control of the Business. Some business owners believe that outsourcing may result in losing control over their business or a specific process. Not so. As a business owner, you maintain complete control over the business, its activities, and its employees.
What you gain is a valued partner and HR expert to your team to handle the time-consuming administrative HR workload. And as a result, you also get more time back to concentrate on other crucial aspects of running your business, such as operations and financial growth.
Losing Your In-House HR Staff. Your in-house Human Resources team may not be equipped to handle the growing administrative demands of HR or meet the deadlines and requirements of changing employment laws. Outsourcing can give your HR staff access to a team of trusted HR experts who can help fill the gaps, protect your company from potential risks and compliance issues, and help your business run more smoothly.
Should You Consider Outsourcing?
Do you have a partner on your team helping you make important decisions about your business? Every small business is faced with challenges and change. But those who partnered with an IRS-certified PEO, like Propel HR, to outsource HR-related tasks benefited from expert guidance and the support to help their business grow.
About Propel HR. Propel HR is an IRS-certified PEO that has been a leading provider of human resources and payroll solutions for 25 years. Propel partners with small to midsized businesses to manage payroll, employee benefits, compliance and risks, and other HR functions in a way that maximizes efficiency and reduces costs. Visit our new website at www.propelhr.com