Consider for a moment that, as a small business, you don't know most things about growing your business. But you wish you knew, especially before it costs you time and money.
For decades, business was steady for a small manufacturing company until new competition entered with lower pricing and faster delivery times. To protect its marketshare, the small manufacturer had to move quickly with a plan, which included leveraging brand equity, increasing efficiencies, enhancing customer service and streamlining processes – all of which required training its current workforce and hiring new employees with completely different skills.
READ MORE: Top 5 HR Blogs of 2019
As the game changed, the owners of the small manufacturer couldn't keep up. Suddenly, they found themselves spending much of their time chasing paperwork, dealing with employee issues, training staff, and searching better employee benefits to attract the right type of talent needed to compete. What they didn't know was that their business needed HR help, and fast.
It's a familiar story. Although most small business owners acknowledge the importance of Human Resources, they almost always bow to the mounting pressures of day-to-day HR demands, especially during growth. Outsourcing Human Resources can help.
What you should know.
By outsourcing HR, your business has access to an entire team of experts who can help protect your company with compliance and HR issues. With the complexity of employment laws today, a single HR employee may not be equipped to handle the growing demands of HR.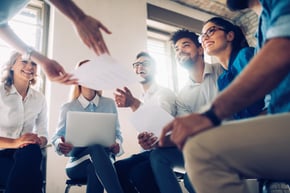 Outsourcing HR helps to fill the gaps. HR services can be tailored to meet the unique needs of a business - an important benefit, particularly to the growing small manufacturer who considered their employees like family. In addition to payroll, benefits administration, and employee health plans, many small businesses benefit from a wide range of HR services, including:
HR Assessments.

An evaluation of current HR policies, procedures, and practices to determine areas to address.

Employee Relations Support.

Guidance on the most effective methods for handling workplace issues and complaints.

HR Policies and Practices.

Ensuring company policies and procedures comply with federal and state requirements.

Training and Development.

Training on soft skills, customer service supervisory leadership, and team-building.

Compensation Policies.

Development of competitive market compensation policies to help attract and retain top talent.

Employee Onboarding.

Guidance for creating an engaging onboarding process, orientation, and required employee documents.

General HR Administration Guidance.

Advice on handling unemployment claims, employment verification, background checks, drug tests, I-9 records, and E-Verify.
Navigating Risk Management. As changing labor laws become more complex and the burden of HR compliance continues to grow, outsourcing HR can help reduce risks and prevent costly compliance violations. This includes complying with the labor laws and regulations governed by the state where all of your employees are working, not just where your business is based. Outsourcing HR assures compliance with the labor laws in all 50 states. Common areas include the Fair Labor Standards Act (FLSA) workforce classifications, overtime pay, and work-time record-keeping, Family Medical Leave Act (FMLA) eligibility and administration, and responding to EEOC complaints.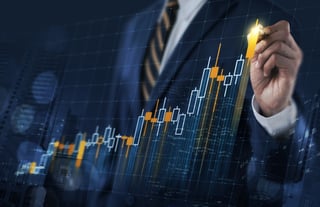 Cutting Costs and Saving Time. According to a NAPEO study, businesses that outsource HR can save $450 per employee per year compared to companies with HR in-house. Like many businesses, the small manufacturer thought they had it covered until learning just how much time and money could be save. Outsourcing helped by reducing the HR administration workload, cutting out the inefficiencies in HR, and streamlining the processes.
Now, you know.
When aligning HR services with your company goals, employers can access new tools, innovative workforce strategies, and expertise to positively impact company performance. Propel HR offers a wide range of Human Resource services, either as a standalone outsource service or as part of our IRS-certified PEO arrangement.
Is your business growing? Are you looking for ways to save money, reduce liability, offer better benefits to attract and keep great employees? Then you may benefit from outsourcing Human Resources. To learn more, contact us or download our new FREE Quick Guide to HR Services.
About Propel HR. Propel HR is an IRS-certified PEO that has been a leading provider of human resources and payroll solutions for more than 20 years. Propel partners with small to mid-sized businesses to manage payroll, employee benefits, compliance and risks, and other HR functions in a way that maximizes efficiency and reduces costs.