Small businesses go through many different growth stages. And just as working with an advisor, such as your lawyer or accountant, can help with important decisions about your business, adding a PEO to a team of trusted advisors brings a new perspective on making those strategic decisions during critical phases of growth. Here are a few ways.
START-UP STAGE
During the start-up stage, business is new, and budgets are lean. As a result, you have to rely on a small core team, where every employee juggles many different roles.
A PEO can help: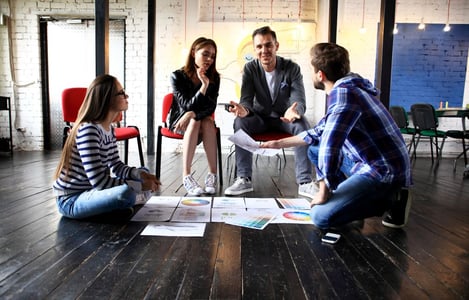 Reduce HR-related Expenses. A PEO can save small businesses time and money by helping to identify inefficiencies, streamline HR processes, and making cost-cutting decisions. According to the report conducted by the National Association of Professional Employer Organizations (NAPEO), PEOs provide access to more HR services at a cost that is close to $450 lower per employee compared to companies that manage their HR services in-house.
Additional studies on how PEOs help businesses save show:
Provide Access to Better Employee Benefits. Employees are the most important asset and also the most expensive. When budgets are tight, it may be a challenge to keep costs low without losing productivity -- or your best workers.
A great employee benefits package is one way to attract and keep great employees. Studies show that businesses that have enhanced their benefits packages report higher employee performance, a more engaged workforce, lower turnover rates, and fewer missed workdays.
But due to costs, providing high-quality employee benefits out of reach. A PEO can help with access to enterprise-level benefits like those offered at large corporations, including comprehensive health plans at more affordable rates. This is because of a PEO's ability to group employees of small businesses into one pool as a way to negotiate better benefits packages at lower rates. A PEO can also help by handling time-consuming HR-related tasks such as benefits administration and identifying plans.
➡️ READ MORE: Look to HR for Ways to Save
Learn How Propel HR helped one company save more than $97,000 a year just by making a few adjustments in payroll, reducing compliance risks, and switching to Propel's Master Health Plan.
ESTABLISHED STAGE
From new reporting requirements, record-keeping, and frequently changing filing deadlines, the HR responsibilities of an established business continue to grow. While the day-to-day seems routine, your time may be consumed with HR administrative paperwork versus growing your business.
A PEO can help: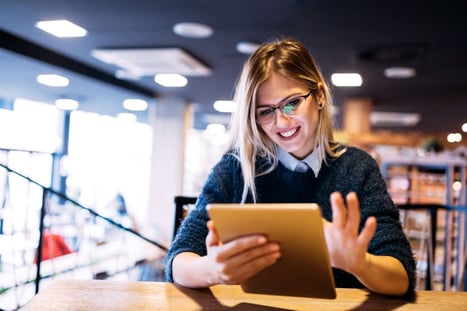 Save Time. Business owners can get behind when the majority of time is consumed by chasing paperwork, keeping up with deadlines, and addressing internal issues rather than attending to their customers' needs. Because the PEO takes over much of the HR-related administrative tasks, employers have more time to focus on growing their business.
EXPANSION STAGE
You've come a long way, and business is growing - maybe even taking off. At this stage, you may expand your business by adding more employees and more locations. During this stage, important decisions have to be made quickly, without any room for mistakes.
A PEO can help: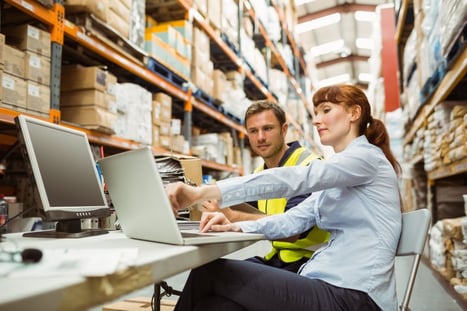 Reduce Workplace Risks and Prevent Costly Compliance Violations. Partnering with a PEO is much like gaining access to a full-service HR division with a team of experts knowledgeable about employment laws and are current with changing federal, state, and local regulations as well as the latest filing deadlines. As a result, a PEO can protect employers and their employees with reducing risks and preventing costly compliance violations.
In addition to federal laws, employers must also follow all state laws that apply to their business. State laws vary from state to state, which adds another level of complexity to compliance, especially for employers expanding operations in multiple states. A PEO can help businesses comply with the labor laws and regulations governed by the state where employees are working, not just where your business is based.
Provide Guidance on General HR Responsibilities. Even with a dedicated HR professional on staff, staying on top of all the changes and requirements during the expansion stage can be complicated. A PEO can help with guidance on HR-administrative tasks such as handling unemployment claims, employment verifications, background checks, and drug tests, provide resolution strategies and advice for handling complaints, disciplinary actions, and terminations.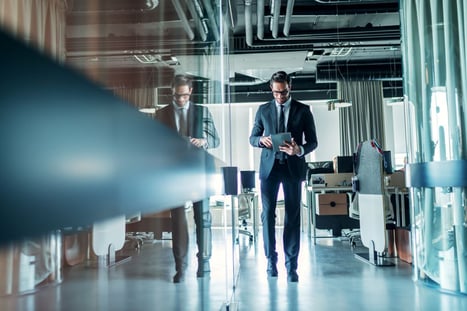 Provide Reliable and Accurate Payroll Processing. When it comes to managing payroll during the expansion stage, you want to work with a reliable provider that will save time and money without sacrificing essential features. A PEO can simplify the time-consuming process of managing payroll and take care of employee onboarding, payroll tax withdrawals, and timely IRS deposits.
CHANGE STAGE
Whether planned or unexpected, all businesses experience change. For example, changes in the economy, market conditions, or a global pandemic crisis can quickly affect your business, requiring you to make critical decisions.
A PEO can help: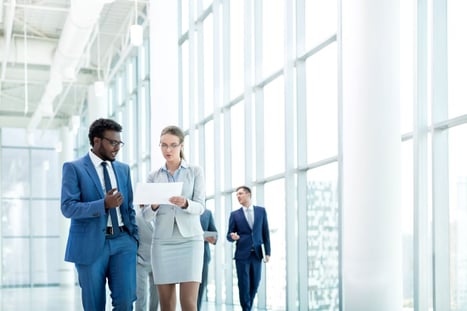 Provide Expert Guidance. During the pandemic, businesses had to quickly pivot in order to survive. To prevent business disruption and minimize the impact of the pandemic, PEOs helped employers navigate a number of new and changing workplace challenges, such as staff reductions, remote work, payroll processing, employee benefits, new Covid-related compliance regulations, PPP loans, and more.
Provide Strategies to Attract (and Keep) Top Talent. In recent years, employers have had their work cut out for them to retain top talent and find qualified workers. During the pandemic, many workers reassessed their jobs and need for a work-life balance. As a result, many opted not to return, leaving employers nationwide scrambling to fill open positions. PEOs can help employers keep workers long-term with strategies to strengthen employee engagement and productivity, including ways to provide a more competitive employee benefits package.
Keeping and attracting top workers are currently top concerns for employers.
A TRUSTED ADVISOR AT ANY GROWTH STAGE
Regardless of the stage your business is currently experiencing, the one thing most employers have in common is the need for expert guidance from a trusted advisor. From access to better benefits, compliance protection, reducing costs to a higher ROI, the advantages of adding a certified PEO, like Propel HR, to your team of advisors increases the odds for success at every stage.
About Propel HR. Propel HR is an IRS-certified PEO that has been a leading provider of human resources and payroll solutions for more than 25 years. Propel partners with small to midsized businesses to manage payroll, employee benefits, compliance and risks, and other HR functions in a way that maximizes efficiency and reduces costs. Visit our new website at www.propelhr.com.