During the pandemic, businesses were confronted with much uncertainty. But those working with a Professional Employer Organization (PEO) had an advantage and did not have to face it alone. They put their PEO to the test and relied on the expertise and resources that PEOs are known for to help make tough decisions. The result? What was the effect on business outcomes for those businesses using PEO services?
According to a recently released National Association of Professional Employer Organizations (NAPEO) study conducted by McBassi & Company, the results are significant, particularly in three areas:
Business Operations

Changes in Employment

Success in Accessing Major Government Support Programs
PEO SERVICES
First, let's take a look at the basics and the overall benefits of using a PEO in normal times.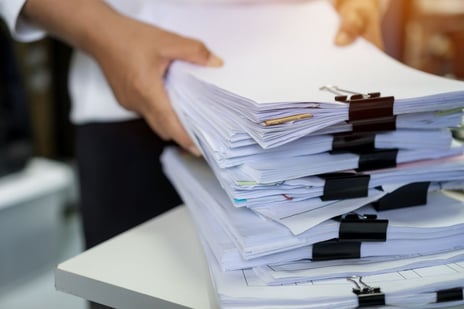 Keeping up with employment-related laws, changing filing deadlines, growing paperwork, and HR-related tasks, it's easy to see how any company can lose focus of running the business. However, by reducing time-consuming administrative workload, a PEO can step in and help companies regain valuable time, which can be used to focus on productivity and growth.
How does it work? In general, PEOs act as co-employers of a business, meaning there's a contractual allocation and sharing of employer responsibilities. As a result, the business continues to maintain control over operations and managing employees, while the PEO oversees HR-related responsibilities, such as payroll and benefits administration.
Some of the most common PEO services that small and mid-sized businesses use include payroll, benefits administration, employee health plans, reducing risks, and managing compliance. But there are also a host of additional HR services available that can also be customized.
THE BENEFITS OF USING PEO SERVICES
By providing a number of important benefits, a PEO can be a valuable business partner. Here's how.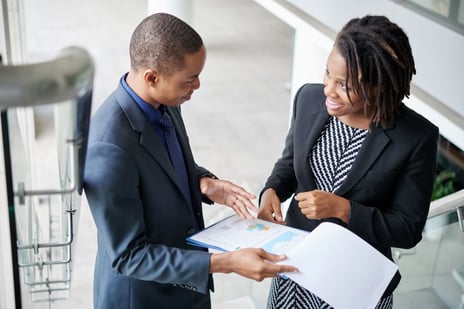 Lowering Costs. Employees are one of the most important assets as well as one of the most significant expenses. PEOs can help businesses take care of their employees and lower costs without cutting productivity. Partnering with a PEO can help employers gain a new perspective on difficult cost-cutting decisions.
For example, according to the report conducted by the National Association of Professional Employer Organizations (NAPEO), PEOs provide access to more HR services at a cost that is close to $450 lower per employee compared to companies that manage their HR services in-house. National Association of Professional Employer Organizations, 2016 Key Findings
READ MORE: Complying with State Labor Laws
Building Your Workforce and Keeping Top Talent. As your business grows, keeping and attracting top talent and building the right team with the right skills is essential. Businesses that work with a PEO have significantly higher employee satisfaction as well as lower rates of employee turnover.
Providing Access to Better Employee Benefits. Employees are more loyal to their employer when offered the right benefits. However, due to costs, many small businesses often find high-quality benefits out of reach. A PEO can help employers by providing access to better health insurance options with more stable and affordable rates. This is because of the PEO's ability to pool employees together into one group to negotiate better health plans at lower rates.
Reducing Risks and Staying Compliant. Partnering with a PEO is much like gaining access to a full-service HR division with a team of experts knowledgeable about employment laws and are current with changing regulations and the latest filing deadlines. As a result, a PEO can protect your workforce and your business with guidance on minimizing the risks of costly compliance violations.
Providing HR Expertise. As your business grows, the expertise of your HR staff may be limited and, therefore, not equipped to help your company reach the next stage. A PEO can help with additional skills and resources.
Building the Bottom Line. According to a recent study, 70 percent of companies that work with a PEO report revenue growth twice that of comparable non-PEO firms. And the ROI of working with a PEO—based on cost savings alone—is 27.2 percent per year.
BUSINESS OUTCOMES DURING THE PANDEMIC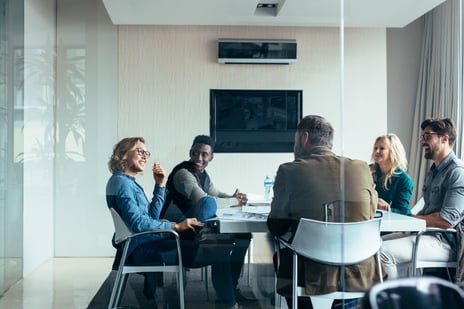 To prevent business disruption, PEOs helped businesses make difficult decisions, such as layoffs and allocating labor and resources for the short- and long-term. In addition, PEOs provided support on payroll processing, employee benefits, and leave administration, as well as applying for PPP loans.
How did businesses benefit from the guidance of their PEO during the pandemic compared to similar businesses without a PEO?
The new NAPEO study, conducted from early 2020 through July 2021, explored a range of different measures in the following categories:
Business Operations
Business Closures

Overall Impact on Business

Return to Normal Level of Operations
Changes in Employment
Employment Change During Different Periods of the Pandemic

Current Hiring
Success in Accessing Major Government Support Programs
Forgiveness of 2020 PPP Loans

Receiving 2021 PPP Loans

Employee Retention Tax Credit (ERTC)
READ MORE: Your Year-end 2021 Checklist of Important HR-related Tasks
The findings indicate that relative to comparable small businesses, the businesses that partnered with a PEO experienced:
58 percent less likely to have permanently closed

32 percent less likely to have seen an overall negative effect on business from the pandemic

82 percent more likely to have business operations back to normal (or better)

Employment growth by 6 percent since early 2020 (compared to a 1 percent decline for comparable small businesses)

Rate of employment growth over the last six months that is 81 percent higher

18 percent more likely to have had their 2020 PPP loans forgiven

71 percent more likely to have received a PPP loan in 2021
Overall, as of July 2021, those businesses working with a PEO demonstrate better results in each of the three categories and are in a stronger position for future long-term success.
For details and more information, download the full white paper, PEO Clients in the COVID-19 Pandemic: Follow-up Analysis, HERE.
MAINTAINING SUCCESS
In good times and in crisis, a PEO has proven to be a trustworthy partner to help make critical decisions and help businesses thrive and survive. While the pandemic continues to present new and ongoing challenges, a certified PEO, like Propel HR, can help your business through uncertainty by recommending ways to reduce risks, save money, and prepare your business for what's ahead.
About Propel HR. Propel HR is an IRS-certified PEO that has been a leading provider of human resources and payroll solutions for more than 25 years. Propel partners with small to midsized businesses to manage payroll, employee benefits, compliance and risks, and other HR functions in a way that maximizes efficiency and reduces costs. Visit our new website at www.propelhr.com.