Your business has moved past the startup phase and its finally growing. You're ready to take take it to a new level, but how? How do you attract more customers? Hire more skilled workers? Compete with larger companies in new markets? When you're in the middle of running a business, how do you step back and plan for growth?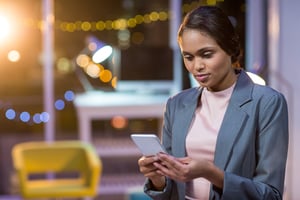 Businesses grow by controlling costs and maximizing profits. And to do this, you may have to seek expert advice. For example, if you need help with a legal matter, you would hire a lawyer. Or if you were building a house, you might consult with an architect.
A PEO is an expert in Human Resources and can be a valuable partner to help a business grow.
Research shows there is an economic advantage to partnering with a PEO. According to a recent study, 70 percent of companies that use a PEO report revenue growth twice that of comparable non-PEO firms. And a recent National Association of Professional Employer Organization (NAPEO) study found that the ROI for PEO clients—based on cost savings alone—is 27.2 % per year.
In addition, the study found:
98 percent of business owners would recommend a PEO to a small business colleague

70 percent of business owners reported that revenues increased since partnering with a PEO

66 percent report an increase in profitability
Here are a few areas where a PEO adds value.
Lower HR-related Expenses
How can you take care of your employees and lower costs without cutting productivity? Partnering with a PEO can help you make more cost-efficient HR decisions. According a NAPEO study, PEOs provide access to more HR services at a cost that is close to $450 lower per employee, compared to companies that manage their HR services in-house.
READ MORE: Get Back to Your Passion
Building & Keeping the Right Team
To move your business forward, assembling the right team with the right skills is essential. A recent survey found that 73 percent of employees reported increased loyalty for their employer when offered the right benefits. However, due to costs, small businesses often find high-quality benefits out of reach.
A PEO can help employers have access to better health insurance options with stable and affordable rates. This is because of the PEO's ability to pool employees together into one group to negotiate better health plans at lower rates.
Staying Compliant
As your business grows, your HR staff may not be equipped to keep up with all of the HR-related compliance issues. Partnering with a PEO is much like gaining access to a full-service HR division, with a team of experts who are knowledgeable and up to date with changing employment laws and new regulations.
Time Management
Small business owners often spend too much time chasing paperwork and dealing with internal issues instead of focusing on building the business. While the PEO takes care of filing, processing, and managing HR-related responsibilities, employers have more time to invest in growing their business.
Unlocking the Competitive Advantage
Whether your business is a startup or more established, partnering with a PEO brings a new perspective to help employers unlock their competitive advantage and grow their business.