At one point, Hurricane Florence was a Category 4 storm and close to a 5. Those along the east coast braced for its arrival. When it finally made landfall in North Carolina, Florence had been downgraded to a Category 1. But that didn't stop the storm from wide-spread destruction as it dumped record amounts of heavy rain, 36 inches in some areas. Even after the immediate danger had passed, unprecedented flooding continued for over a week swallowing homes, businesses and disrupting lives.
According to experts, Hurricane Florence could rank among the top ten costliest hurricanes to hit the U.S. with numbers estimated in the billions.
No one could have anticipated this kind of destruction and catastrophic flooding from a Category 1 storm. But disasters, like hurricanes, are unpredictable.
CRISIS IN THE WORKPLACE. CATEGORIES
Hurricanes, a security breach, groundwater contamination, a product recall - no two crisis situations are alike. Each is unique in origin, consequence and solution. The only common element is impact. Here are a few common examples of crisis in the workplace.
Category 1. The Churn.
This is a situation that has the potential to cause damage, such as a rumor or disgruntled customer.
Category 2. The Trigger.
An employee's video about your business goes viral or a careless quote is tossed out in mixed company, these are unexpected events that happen outside of day-to-day activities that can potentially bring down an entire company.
Category 3. The Threat.
As the eating habits of American consumers began to catch up with them, the entire food industry found itself confronting concerns about nutrition, obesity and ingredient sourcing. This is an example of a situation that slowly builds over time and has the potential for long-term damage.
Category 4. The Situation.
This is an out-of-control event that involves third parties. You receive information that one of your suppliers has been sourcing contaminated ingredients. Your company is now faced with a massive recall.
Category 5. Red Alert.
A hurricane, explosion, a chemical spill are types of situations which requires damage control and requires immediate action.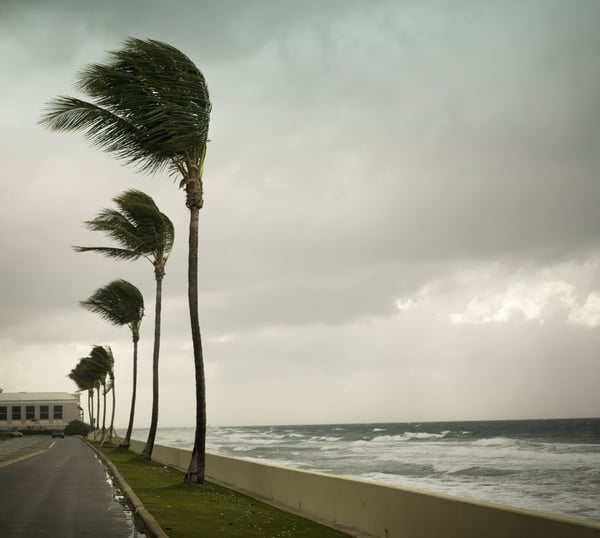 STEPS TO PROTECT YOUR EMPLOYEES & YOUR BRAND
A crisis can strike when you least expect it and has the potential to jeopardize lives, assets, reputation and the survival of your business. Here are a few key steps to prepare and protect your employees and your business.
Know Your Risks.
Every company faces different risks depending on location and nature of its business. For example, businesses located near water are at a higher risk for flooding. Banks and financial institutions have a higher risk for armed robberies. Businesses in highly regulated industries are at a higher risk for compliance issues.
Develop a Plan.
Chances are, the crisis you're about to handle isn't the one that you anticipated. A few years ago, crisis plans didn't consider viral rumors, terrorism, privacy or cyber threats. Today, it's a must. Planning ahead for a potential crisis ensures the safety of employees and makes for a smooth return to business.
Assemble a Team.
How will your business communicate with customers, suppliers and employees in the event of a disaster? Assign a team to coordinate communications with management, supervisors, employees and families, as well as those involved responsible for employees and the provision of support to their families.
Define Communication Procedures.
Businesses communicate with many different audiences. In a crisis, employees will want to know about job security and conducting work responsibilities. Customers will want to know about their orders. Suppliers will want to know about changes in delivery schedules. A company-wide plan should address audience-specific messages and methods for delivering information.
Be Familiar with Health and Safety Regulations.
Under the Occupational Safety and Health Act, employers are responsible for providing safe workplaces for employees and must adhere to standards developed by the U.S. Occupational Safety and Health Administration (OSHA). Businesses are required to notify OSHA if there is a fatality or if there are three or more hospitalized. Other examples include chemical spills, product tampering or contamination. Additional safety tips, etools and other helpful information for employers and workers can be found at www.osha.gov.
RETURN & RECOVERY
Safety Guidelines.
Recovering from a disaster, like Hurricane Florence, is a gradual process. Before entering your home or business, turn off the main electrical power and water systems and do not use gas appliances until it's professionally inspected.
Look for signs of mold contamination
and refer to the
Center for Disease Control (CDC)
for methods on how to safely treat mold.
If you have been impacted by the storm or assisting
with recovery efforts, the Federal Emergency Management Agency (FEMA) offers
safety guidelines
for returning
to your business or home.
Aid for Individuals and Business Owners.
From locations to access clean water to applying for aid, the Disaster Assistance Improvement Program (DAIP) provides resources and services to assist in relief and recovery.

Loans for Small Businesses.
The U.S. Small Business Administration offers disaster loans up to $2 million to small business to repair or replace damaged and destroyed real estate, equipment, inventory, and other business assets as well as provides loans for working capital.
How You Can Help.
When disaster strikes, every little bit helps. To make the most of your contribution, research the best practices and safest ways to donate cash, goods, or time. To help those affected by Hurricane Florence, NPR has additional information and list of national and local organizations. Visit www.npr.com.