Consumers have more options and access to information than ever before. And at the heart of driving buying decisions and influencing choice is the customer service experience. According to a report by Microsoft 2018 State of Global Customer Service Report, customer service impacts brand choice and loyalty of 95 percent of consumers around the globe.
As the front-line of a brand, customer service can make or break the experience with your company. Make it positive, then you've got more business and loyal brand ambassadors (maybe lifelong). But if an experience that goes sideways, it can harm the strongest of reputations. The same customer service study found that the majority of consumers are focused on the following areas: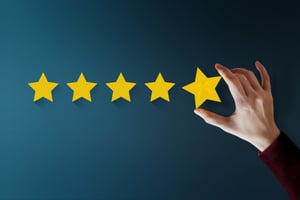 Exceed expectations. Expectations are high. With more technology and access to information, customers expect quick and seamless experience. In the same, 66 percent of respondents believe the quality of customer service is improving overall and 34 percent say it has gotten worse. In fact, 61 percent said poor customer service was the primary reason for switching brands.
Build a long-term relationship. Business is no longer a one-time transaction. Consumers want a relationship. More than 75 percent of those surveyed expect the company's customer service rep to have access to a full history of customer interactions. There's an expectation for brands to listen, meet their needs, exceed expectations and anticipate future needs.
WHY INVEST IN CUSTOMER SERVICE?
Builds Trust. The value of trust is priceless. According to a recent study, 95 percent of customers are more likely to share a bad experience and 87 percent will share a good customer service experience. In addition, an online review – good or bad - strongly influences the decision of new customers (88 percent) to purchase. A positive experience builds trust and gives your customers the confidence to support your business long-term.
Builds Loyalty. A study, conducted by Fred Reichheld, a fellow of Bain & Company and author of Loyalty Rules! How Today's Leaders Build Lasting Relationships, shows that increasing customer retention rates by 5 percent increases profits by 25 to 95 percent.
For an example, just look at companies like Chick-fil-A, who delivered the model for superior customer service and as a result, a loyal following. By creating positive experiences, for both customers and employees, the company is able to compensate store operators more than double the industry average, as well as donate a portion of sales to support charities.
Drives Sales. Positive experiences pay. A recent Harvard Business Review study on customer service found that customers who had the best experience spent 140 percent more with the company compared to those who had a poor experience.
Saves Money. Meeting the needs of an unhappy customer is costly and depending on your business and industry, acquiring a new customer is five to 25 times more expensive than retaining an existing customer.
6 WAYS TO IMPROVE CUSTOMER SERVICE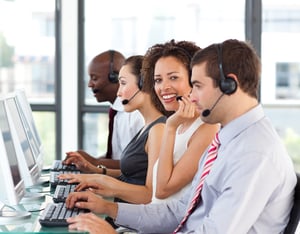 There's an old business saying that goes something like, "Good, fast, cheap. Pick two." Known as the Project Management Triangle, or Iron Triangle, it's an idea familiar to anyone in business who is faced with the pressure and dilemma of meeting the demands of quality, speed and cost - all at the same time. In order to deliver something fast at a low cost, you may have to reduce the quality and scope. And in order to maintain high quality, it may cost more or require additional time.
So what do customers want? Today's customers want all three – and then some. And while you may not be able to break the Iron Triangle, you may have to rethink the way your company interacts with customers. Here are a few ways to stand out.
Know your customer. Disney knows its customer – the guest willing to save for a trip to visit the happiest place on earth – which is not exactly cheap. By investing in the the time, tools, staff and research, Disney understands what their guest wants and knows how to deliver value beyond the price paid. To their customer, that's priceless.
Make information easy to find. Want customers to know more about your product? Make it easy to find on your website and simple to understand. Consider developing a Q & A page with the most important questions and a dedicated customer-support contact and email address.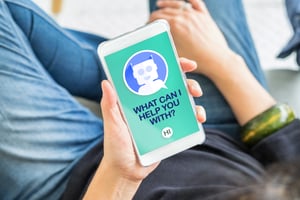 Effective use of chat support. For customers, the use of technologies, like chatbots – those cute popup help icons at the corner of the screen - enhances the buying experience by resolving simple issues quickly. It also allows companies to use staff to deal with more complex customer issues. In addition, research shows that customers who use chat convert at a rate nearly 3.5 times more than those who don't.
Increase use of social media. The good news is that social media allows consumers to receive immediate help from companies. The bad news is that companies are required to respond immediately. Using social media is no longer optional as today's consumers expect social media to be part of the customer service experience - and at lightning speed.
Training. Training. Training. What defines a superior customer service experience? Getting an issue resolved in a single interaction tops the list. And the worst? A customer service rep's lack of knowledge and authority leads in creating a negative experience. Investing in a training program can be an effective strategy for retaining customers for the long-term.
Get Human. While experts say by 2020, customers will manage more than 85 percent of their interactions without ever connecting with a human, nothing replaces the value of a human connection. Knowledgeable customer service reps along with supporting self-serve technologies can be a powerful combination for increasing the buyer experience.
Are you ready for 2019? Download this free checklist of some of the most important HR-related tasks to complete now.