Growing small and mid-sized companies face numerous human resource (HR) challenges like tedious employee paperwork, payroll matters, and difficulties attracting and retaining top employee talent due to issues like unsatisfactory benefits. HR challenges can become a hindrance to the growth of your business.
It's easy to overlook critical revenue-generating opportunities because your attention is distracted by your HR to-dos. The good news is that all you need to get up to par with your HR department is a professional employer organization (PEO). PEOs can work in tandem with your business to provide affordable and comprehensive payroll and human resource services through co-employment.
What is a PEO?
Professional Employer Organizations (PEOs) work with small and mid-sized businesses to help manage their payroll-related taxes, access to benefits, human resources tasks, as well as other administrative functions that are necessary for the smooth running of a business.
The essence of PEOs is dealing with the tasks above, which gives you time to focus on other aspects of your business—like growing it. Below are some examples of the functions PEOs can help out with:
Payroll tax registration in all the states that you have employees
Securing mandated insurances such as disability and unemployment
Accessing 401(k) that is easy to use and inexpensive
Obtainingmedical, vision, and dental coverage for your entire team at discounted rates
Filing payroll taxes and other government paperwork related to your employees
How a PEO works
PEOs take on all the above responsibilitiesfor you and your HR department because of a business-to-business(B2B) relationship called co-payment. A co-payment relationship allows a PEO to take on many of your employee-related duties so that you continue to manage and run other aspects of your business.
By signing acontract, a PEO will hire your employees and will be empowered to consolidate certain insurance and tax functions. The difference between outsourcing HR providers and using a PEO is that although the former can help your company prepare some paperwork, the latter goes as far as submitting it.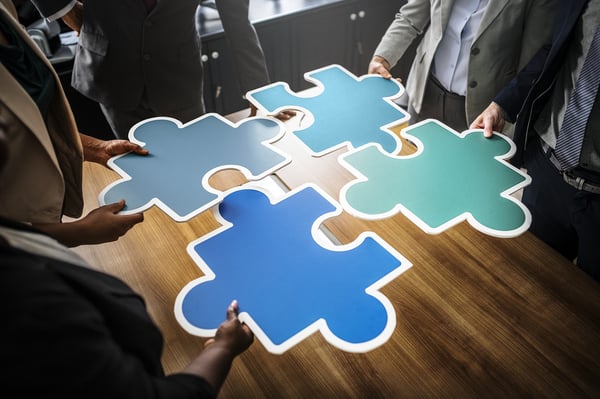 Other Helpful Benefits of Using a PEO
1. Allows Employee Benefits' Cost Savings
PEOs group numerous employees making them look likegiant entities during their negotiations with health insurers. Insurance companies charge all companies with less than 50 employees ''small group prices,'' which is up to 30 percent higher than those companies with over 50 employees.
2. Cost Savings Through Hiring
Since PEOs provide HR support and manage most of your employment-related paperwork, you can delay making new HR hires. This also allows the HR department to focus on making your workplace better rather than struggling to keep the ship afloat.
3. Protect You Against Risk
A considerable number of smalland mid-sized business are fined annually for making payroll mistakes. Government compliance can be quite complicated with a lot of insurances to secure and paperwork to file. PEOs are expert employment-related compliance organizations that can handle most of the monotonous work.
4. Get Hours Back During the Day
For growing businesses like yours, it always feels like you are continually racing against the clock.With so much to do and not enough hours per day to do them, a PEO is a perfect answer that allows you to get multiple hours back every week.
As you can see, a PEO B2B relationship is beneficial for your fast-growing business because it is a one-stop shop for HR jobs. In turn, you are free to concentrate on other critical aspects of yourcompany. However, a PEO does not replace your internal HR staff or control your business.