Renewing an employee health insurance plan can be a critical decision for most small businesses. While you want to provide your employees with the best possible health coverage, you also need to ensure your plan fits your budget. With the renewal period approaching, here are a few important questions to ask.
What is the Participation Rate? Before renewing your health insurance plan, review the options and benefits provided in your current plan. Are employees using these benefits? Over time, circumstances can change, requiring adjustments to employee benefits, such as adding maternity care and wellness benefits. First, find out if your benefits align with the current needs of your workers by conducting a utilization review. If the participation rate is low, you may need to explore other options or offer incentives to encourage employee participation.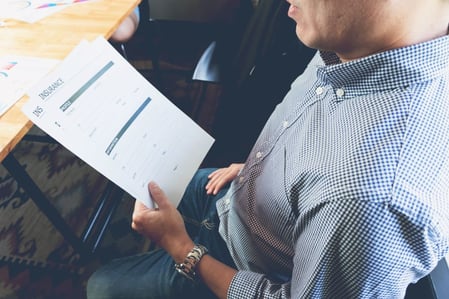 Will Your Current Plan Remain the Same or Change? Find out if your insurance carrier plans to make any changes to your current health plan. This could include changes to the deductible, co-payments, out-of-pocket maximums, or changes to the types of services that are covered. Also, determine if there are new benefits or changes to existing benefits as well as additional resources and support services, such as wellness programs or telemedicine.
What about coverage? Will there be any changes to the coverage area compared to the previous year? Coverage options depend on various factors, such as budget, the overall health of your workforce, and the level of risk. Your employees will want to know if their preferred doctors and hospitals are included in the plan's provider network.
By comparing the current year's insurance plan with the previous year's, you can determine if there have been any significant changes in benefits or costs and decide if renewing is still the best option.
What are the Cost Implications of Changing or Renewing Your Employee Health Plan? One of the most important factors to consider is the renewal rate for the current plan. Review the renewal rate and compare it with other available plans to ensure they are getting the best value for their money.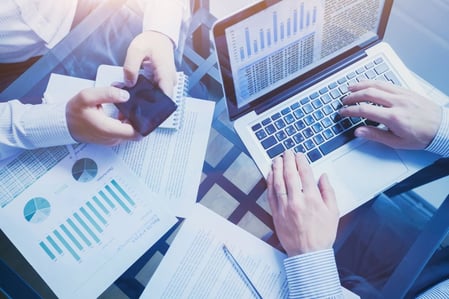 How Will Switching to a New Plan Impact Your Bottom Line? Consider the potential impact on your company's bottom line, such as an increase in payroll taxes or additional administrative time required to enroll employees and communicate any changes.
What Are the Out-of-pocket Costs for Employees? In addition to premiums and deductibles, employees will have out-of-pocket costs when using their health insurance. These can include copays for doctor visits, prescription drug costs, and coinsurance costs for hospital stays or surgeries. It's important to understand what these costs are and how they may have an impact on your employees' ability to afford the care they need.
Are There New Compliance Requirements? Are there new legal or healthcare regulatory requirements or changes to existing laws that need to be considered? For example, the Affordable Care Act (ACA) requires that certain employers provide health insurance coverage to their employees, and failure to comply can result in costly penalties. It's always a good idea to consult with legal or financial advisors to ensure all necessary compliance requirements are met.

How Does Your Employee Benefits Compare to Those Offered by Other Companies in the Same Industry? Is your plan competitive? How does your plan compare to other health plans in terms of benefits, cost, and overall value? Compare its performance with other available options by analyzing the cost, benefits, and coverage limits compared to other plans.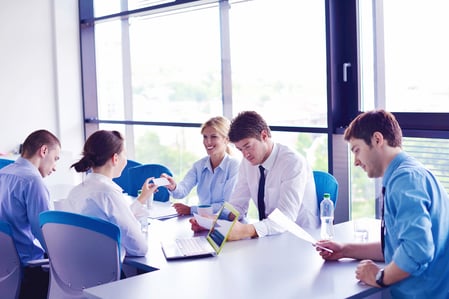 What Feedback Have Employees Given About Your Benefits Package? Gather employee feedback to learn more about the benefits they value most and areas that need improvement. Also, anticipate future needs by surveying your workers mid-year and after the open enrollment period ends.
What is the Renewal Timeline? What are the key dates and deadlines for renewing the plan? What is the process for making any changes or updates? Determine the timeline for the renewal process and the resources needed. Allow enough time to provide advance notice to employees about any changes to the plan and to secure updated employee information and documents before the renewal date.
➡️➡️ Read More: PEO: An Ally to Small Businesses
What Support Does the Insurance Provider Offer? Is your insurance provider still a good fit? How responsive are they to any questions or concerns? Consider the level of support that the insurance provider offers, including a dedicated account manager who can help navigate all of the plan's features and benefits, as well as any resources or tools that are available to help employees manage their healthcare costs.
PREPARE NOW FOR RENEWAL
Renewing your employee health insurance plan can be a complex and challenging process. However, by understanding the factors that come into play, small businesses can ensure they are providing the best possible health coverage for their employees.
If you need to choose a new plan, you can do your own research or look for guidance through an insurance broker or an IRS-certified PEO, like Propel HR. Because of a PEO's ability to group employees of small businesses into one larger pool as a way to negotiate better health plans at much lower rates, employers are able to offer top-rated health insurance plans and enterprise-level benefit packages similar to those only available to large corporations.
We offer comprehensive medical insurance plans designed to fit your employee's needs and your budget. Propel HR's Master Health Plan is administered through BlueChoice, a part of an AM Best A+ rated health insurance carrier and one of the nation's largest and most trusted health insurance providers.
If you need help finding the right options for your small business, just give us a call at (800) 446-6567.
LEARN MORE ABOUT THE LATEST BENEFIT TRENDS
2023 Benefits Benchmark Report
If you're planning to renew or make changes to your employee benefits, watch our recent Benefits Benchmark Report to learn more about the latest trends in employee benefits. Watch HERE.

About Propel HR. Propel HR is an IRS-certified PEO that has been a leading provider of human resources and payroll solutions for more than 25 years. Propel partners with small to mid-sized businesses to manage payroll, employee benefits, compliance and risks, and other HR functions in a way that maximizes efficiency and reduces costs. Visit our new website at www.propelhr.com.
🔷 NEW! From Propel HR 🔷
You've trusted us with your payroll and other HR needs, and now we are thrilled to help you find the right candidate. We're excited to welcome, PropelHIRES, to the Propel team!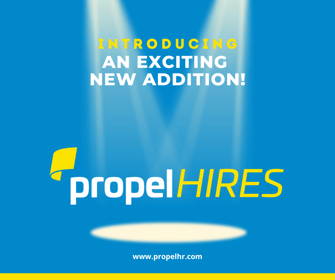 In today's tight labor market, hiring the right person for the right position is even more critical. PropelHIRES considers the culture of the company and the demands of the specific position, along with the experience, qualifications, and personality, to find a fit that lasts. This means less turnover, higher productivity, and ultimately greater growth.
And when you are ready to take your business to another level, pair PropelHIRES' recruiting with Propel HR's concierge PEO services. We help you recruit new talent and then seamlessly onboard them. As a result, you can focus on your core business while we take care of payroll, benefits, technology, and human resources.
So let us do the heavy lifting and connect your business with top-tier candidates for consideration. To accelerate your next hire, contact Brent Deedrick at (864) 261-1901 or schedule a call or video conference HERE. Learn more at www.propelhires.com.