Never heard of a PEO? Chances are, you will soon. Here's why.
A PEO, Professional Employer Organization, helps small businesses by taking back-office paperwork off their plate and letting them focus on their business. PEOs provide payroll, benefits, workers' comp, regulatory compliance assistance, and scores of other HR services to more than 173,000 small and mid-sized businesses across the U.S., collectively employing more than 4 million people.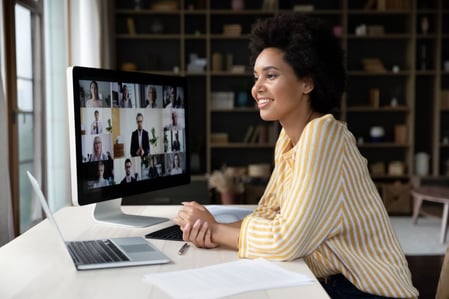 PEOs partner with businesses in software, construction, media, clothing, finance, and dozens of other sectors spanning every pocket of the country, not to mention mom-and-pop businesses on Main Street.
Propel HR is an IRS-certified PEO and part of a $270 billion industry that prides itself on being an ally and supporter of the little guy and gal. We provide small and mid-sized businesses access to essential services -- like cutting-edge technology and competitive health insurance – typically only available at larger firms. This allows them to punch above their weight, grow faster, and experience lower employee turnover.
PEOs are particularly indispensable when the going gets tough. For example, during the darkest days of the COVID-19 pandemic, we were on the frontlines as a true partner, invested in helping our clients survive as they faced layoffs, decimated sales, closure, and increasing disconnect with their local communities. They needed our help.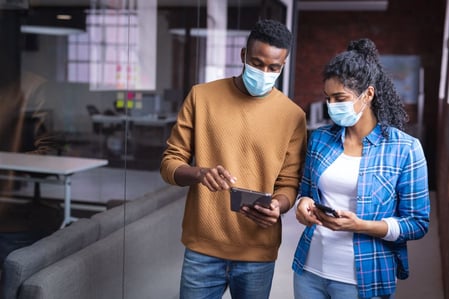 So, PEOs banged on the doors of Congress to help clients across the country secure the Paycheck Protection Program (PPP) loans that were the difference between life and death. We helped clients navigate the loan forgiveness process, support their employees, apply for available tax credits, and get to a place where they knew they could rebuild and emerge stronger than they were pre-pandemic. In fact, businesses that partner with a PEO were nearly 60 percent less likely to have permanently closed than those that did not use a PEO during the pandemic.
▶️▶️ READ MORE: PEOs are about PEOPLE
After the pandemic, yet another huge issue has surfaced for small businesses: the Employee Retention Tax Credit (ERTC). Passed as part of the pandemic relief aimed at small businesses, the ERTC is a refundable tax credit for businesses that continued to pay employees while shut down due to the pandemic or had a significant decline in revenue. Today, almost one million small businesses are waiting in a backlog at the IRS for their money. Some have even gone out of business while waiting.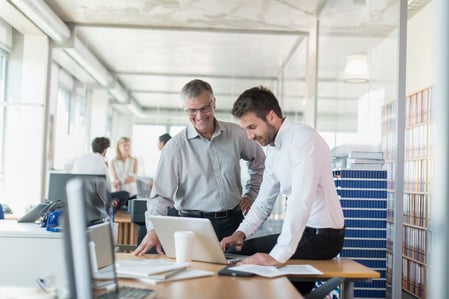 PEOs have become the voice of small business on this issue, advocating for Congress to nudge the IRS to do its job and ensure that every small business gets the funds they are entitled to before it is too late. We'll keep pushing the issue until then because that's what PEOs do: support small businesses and help them navigate through government red tape.
In fact, in the last 12 years, the PEO industry has quadrupled in size as the regulatory landscape gets increasingly complicated and more and more businesses turn to PEOs for back-office assistance. The total employment represented by the PEO industry is roughly the same as the combined number of employees for five of the ten largest employers in the U.S.
▶️▶️ READ MORE: What is the Purpose of a PEO?
And as we grow, we will remain a friend of and a crusader for small and mid-sized businesses nationwide – and in Washington, DC.
About Propel HR. Propel HR is an IRS-certified PEO that has been a leading provider of human resources and payroll solutions for more than 25 years. Propel partners with small to mid-sized businesses to manage payroll, employee benefits, compliance and risks, and other HR functions in a way that maximizes efficiency and reduces costs. Visit our new website at www.propelhr.com.
NEW! From Propel HR. Introducing PropelHIRES, You've trusted us with your payroll and other HR needs, and now we are thrilled to help you find the right candidate. We're excited to welcome, PropelHIRES, to the Propel team!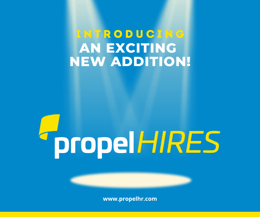 In today's tight labor market, hiring the right person for the right position is even more critical. PropelHIRES considers the culture of the company and the demands of the specific position, along with the experience, qualifications, and personality, to find a fit that lasts. This means less turnover, higher productivity, and ultimately greater growth.
And when you are ready to take your business to another level, pair PropelHIRES' recruiting with Propel HR's concierge PEO services. We help you recruit new talent and then seamlessly onboard them. As a result, you can focus on your core business while we take care of payroll, benefits, technology, and human resources.
So let us do the heavy lifting and connect your business with top-tier candidates for consideration. To accelerate your next hire, contact Brent Deedrick at (864) 261-1901 or schedule a call or video conference HERE. Learn more at www.propelhires.com.