Here are a few valuable lessons in business leadership that we can learn from the one and only Ted Lasso.
My family loves the hit Apple TV series, "Ted Lasso." In recent years, the show has taken the world by storm, capturing hearts with its feel-good storyline and memorable characters. While the plot primarily revolves around a fictional American football coach turned English football (soccer) coach navigating his way through the challenges of managing a professional team, it also offers valuable insights into the realm of business leadership. Through the character of Ted Lasso, portrayed brilliantly by Jason Sudeikis, and his memorable quotes, we can learn important lessons about creating a positive and productive workplace environment and fostering a harmonious and successful team.
"Believe."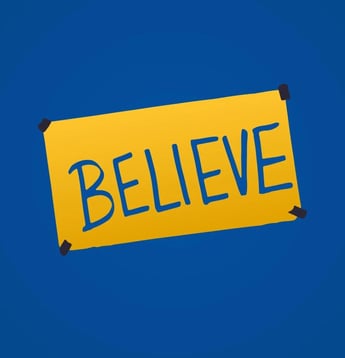 Ted Lasso's core value was immortalized in the poster he taped to the top of the locker room door. The simple word, Believe, created a positive culture for the team and encouraged them to have faith in themselves as individuals and collectively as a team. It provided the team with the courage and drive to rise from a second-rate team to a place in the Premier League. At one point in Season 2, Nate, the team manager, is angry and tears the poster in two. This does not deter Ted or the team, as they firmly believe in the power of the motto.
➡️➡️Read More: Are you an Employer of Choice?
Spoiler alert: Season 3 ends with the Believe sign torn again and Ted showing us how to be an excellent leader as he implores the team that belief is not something that hangs on the wall but something that is inside us all. Like Ted, we must also empower our business teams to believe in themselves, each other, and the services that we provide. It is more than a poster and more than a speech; managers must lead with a value-based mindset.
"Be a Goldfish."
According to the show, goldfish have a 10-second memory. Ted Lasso uses this knowledge to impart wisdom to his players and son when they make mistakes. I love this approach. Mistakes happen; we are human. However, if we remember Ted Lasso's mantra on goldfish, we must be like a goldfish, forget the mistake, and move forward. And as business leaders, we need to ensure our teams know that we will support them when mistakes happen and not revisit mistakes after resolutions have been made.
"Don't bring an umbrella to a brainstorm."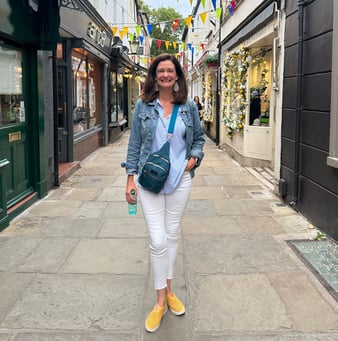 As business leaders, we need to foster creativity and collaboration. Ted Lasso demonstrates this by building a diverse team and encouraging each member to bring their unique strengths and ideas to the table. I love this quote because it reminds me of my role as a leader. I need to hire the right people who are diverse, smart, and driven. Then, I need to get out of the way and let them shine. I need to foster an environment that encourages brainstorming and never bring my umbrella to a meeting!
"For me, success is not about the wins and losses. It's about helping these young fellas be the best versions of themselves on and off the field."
The most endearing quality of Ted Lasso was the authentic way he cared about his players. He recognized that his job as coach was more than just winning the game. He felt strongly that in his role, he should help each player be a better person, whether they were playing for AFC Richmond or moving to another opportunity. As business leaders, we must also take Ted's approach. We must nurture a culture of employee development through training opportunities, mentorship programs, and promotional opportunities. Communicate frequently with employees about their goals and then help them achieve them. Supporting employees in their professional journeys enhances their skills and boosts their confidence and loyalty to the organization. Let's help our teams be the best versions of themselves.
"Taking on a challenge is a lot like riding a horse, isn't it? If you're comfortable while you're doing it, you're probably doing it wrong."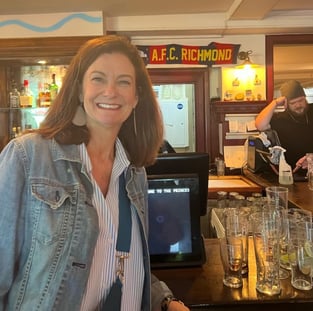 Ted Lasso was often out of his comfort zone. From moving to England to coach a sport he didn't know to dealing with panic attacks during games, Ted knew what it was like to be uncomfortable. Yet, he recognized the value of taking on challenges even when difficult. He showed his players, through his actions, the importance of taking a risk. In business, we need to lead like Coach Lasso and not be scared to try new things. It is the only way we can grow. Sure, it will be uncomfortable, but it will be worth it. When my family watched the finale of Ted Lasso, we all cried and cheered with the characters as we watched them move to new opportunities. We were sad to see this TV show end but realized it touched us deeply. We all learned lessons while following this fictional coach and his team, which will help us be better people, parents, and leaders. I will remember Ted Lasso's funny sayings as I work in my leadership role at Propel HR. It will encourage me, and I hope you as well, to take more risks, invest in the team, foster creativity, forget mistakes, and, most importantly, BELIEVE in myself, my team, and our business.
Propel HR President Lee Yarborough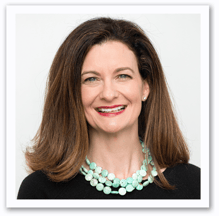 "My father, Braxton Cutchin, and I founded the company in 1996. After being in the PEO and HR world for 25 years, I have experienced firsthand the value we can provide to both the clients and the employees. It is truly a win for all parties. I'm proud to have helped establish Propel HR as an industry forerunner in the Southeast. There is nothing I love more than receiving phone calls from clients who seek my advice as a trusted advisor. This is a business where I feel that I can help others, and that is important to my own value."
-- Lee Yarborough, President, Propel HR
🎧Learn more about Lee's experience starting Propel with her father, her work on Women in NAPEO & NextGen, and the importance of having the "freedom to fail." Listen HERE on Spotify or search People Pat Meets where you get your podcasts.
About Lee. Active in many professional and community organizations, Lee recently served as Chair of the Board of Directors of the National Association of Professional Employer Organizations (NAPEO). As NAPEO Chair, Lee focused on diversity and initiatives to deepen member relations. Under her leadership, she formed Women in NAPEO (WIN), a networking group designed to engage, empower, and encourage women working in the PEO industry. On the local level, Lee also served as the Chair of NAPEO's Carolinas Leadership Council for more than a decade. In 2015, she was named a Fellow of the eleventh class of the Liberty Fellowship Program and a member of the Aspen Global Leadership Network.
An advocate for public education, Lee has served on the executive board as Chair of Public Education Partners and is the founder and director of Read Up Greenville, a young adult and middle grades book festival in downtown Greenville, SC.
When she breaks from board meetings, client visits, and networking, most likely, you will find Lee reading, camping, or spending time with her family. She also enjoys volunteering at her church and staying involved with her children's schools.
About Propel HR. Propel HR is an IRS-certified PEO that has been a leading provider of human resources and payroll solutions for more than 25 years. Propel partners with small to mid-sized businesses to manage payroll, employee benefits, compliance and risks, and other HR functions in a way that maximizes efficiency and reduces costs. Visit our new website at www.propelhr.com.