With increased hiring costs and fierce competition to attract and keep the best talent, employers are turning to benefits to stay in the game.

Within HR teams, finding top talent is a hot topic across all industries and sizes of employers. While compensation may drive an employer's strategy to attract and retain the best talent, it's no longer the most important consideration among job seekers. Today, job seekers are looking at your benefits package.
According to a Forbes study,
40% of employers say workers leave their job to find employment that offers better benefits.

More than half of workers surveyed are content with the benefits provided by their employer.

One in 10 workers would take a pay cut for better benefits.
Benefits Job Seekers Want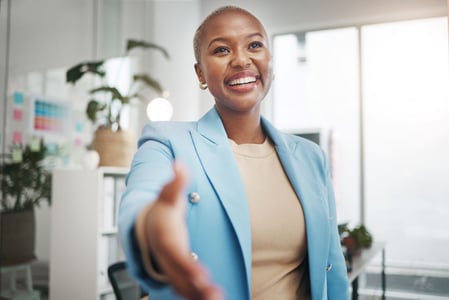 Great benefits attract, motivate, and engage workers, and what you offer helps you stand out from the crowd. Here are a few of the most important benefits job seekers want:
Employer-covered Healthcare. Employers recognize that providing health insurance is vital to attracting talent, even among organizations not subject to the employer mandate under the Affordable Care Act.
According to the 2023 SHRM Benefits Survey, 67% of employees and 68% of employers believe employer-covered healthcare is the most important benefit. The highest-ranking health plans include:
Preferred Provider Organization (PPO) plan.

PPOs

remains the most common type offered (82%).

High-deductible Health Plan (HDHP).

Also popular are HDHP plans linked to a health savings or spending account

(health savings account, health reimbursement arrangement, or flexible spending account)
Life Insurance. 45% of employees and 43% of employers named this a top benefit.
Retirement Plans. Employees are looking ahead and want retirement benefits to help them save for their future. Offering a 401(k) or other retirement plans with matching contributions can be an attractive benefit to potential employees.
Paid Time Off. Employees see mandatory paid time off as a high priority.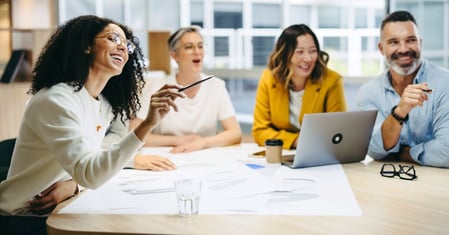 Diversity, Equity, and Inclusion (DEI) Initiatives. According to an Indeed & Glassdoor study, nearly 62% of workers said they would consider turning down a job offer or leaving a company if they did not think their manager (or potential manager) supported DEI initiatives. Employers who want to differentiate themselves in a competitive labor market will offer benefits that reflect DEI support, such as inclusive healthcare coverage and creating employee resource groups.
Expanded Family-Friendly Benefits. The importance of work-life balance and family support continues to gain attention, leading to the adoption of more family-friendly benefits, such as expanded parental leave policies, extended paid leave for new parents, paid adoption and foster child leave, and assistance with childcare expenses. According to the SHRM study, more employers support employees who welcome children into their homes. Forty percent of those surveyed offer designated paid maternity, and 32% offer paternity leaves. Other benefits include paid family leave for new parents, paid adoption, and foster child leave.
Stress Management. Ongoing stress leads to increased turnover. Prioritizing benefits that support work-life balance shows your understanding of your employees' needs.
Mental Health Care Benefits. The most critical benefit growing in demand across all industries is mental health care, a trend that has steadily increased in 2022.
Pet Insurance. Nearly 20% of employers now offer pet insurance. With the cost of routine and specialty animal care skyrocketing, more employees are finding pet insurance attractive.
Fringe Benefits. In the Forbes study, the types of employee benefits employers ranked most important to offer employees include flexible hours, work-from-home options, employee discounts, and professional development.
HOW SMALL BUSINESSES CAN STAND OUT
What do these findings mean for small businesses? Small businesses need more leverage to offer top-rated employee benefits like those larger companies provide. To compete, small businesses can:
Analyze Current Benefits Trends. Before you renew are put your develop your plan, find out what the competition is doing. Employers can gain a competitive edge by benchmarking against industry standards.
Benefits studies, such as Propel's 2023 Benefits Benchmark Report, can help small businesses see how their benefits program compares with other employers nationwide. This new report analyzes health plans offered by 20,000 companies in every state across the country and shows how benefit offerings can vary.

For example, employers can offer more than the industry standard for ancillary benefits, such as life insurance, to attract talent. According to the study, companies nationwide offer a Basic Life, employer-funded term life insurance policy with a flat amount, with $50,000 as the most popular. To stand out, companies need to offer more elite benefits. For example, Propel offers their PEO businesses twice the employee's salary as well as flat amount options.
Rethink Benefit Options. Employers may need to rethink traditional benefits offerings to compete in an aggressive labor market, such as offering an HSA contribution match or providing an incentive program. With some simple shifts, employers can attract new talent.
➡️➡️Read More: The 4 Building Blocks of Holistic Benefits
Seek Outside Expertise and Guidance. Benefits are just one area where an IRS-certified Professional Employer Organization (PEO), like Propel HR, can help businesses compete, especially small businesses. PEO's have bargaining power, which means access to better benefits, such as top-rated health insurance plans and enterprise-level benefit packages similar to those offered at large corporations. How? By grouping small businesses into one large pool, PEOs can negotiate higher-quality plans at lower costs with top-rated insurance providers. The majority of small employers that take advantage of working with a PEO have experienced:
Significant Cost Savings and Less Rate Volatility.

Stable rates and less risk for an unexpected rate increase allow small businesses to better budget and manage expenses.

Access to Corporate-level Benefits.

Because of a PEO's bargaining power, small businesses can offer sustainable benefits typically only available to large corporations.

Reduced HR-related Administrative Tasks. PEOs simplify the administration process, giving small businesses more time to focus on their business.
Get Feedback. By listening to what candidates want, employers can save on unnecessary perks, compete with larger companies and create a workplace that attracts, supports, and retains employees.
Do Your Benefits Set You Apart from the Competition?
Find out how your benefits program compares to the competition by watching our new 2023 Benefits Benchmark Report. Gain valuable insights from national benchmark findings to help you make important decisions about your benefits program. And if you need help finding the right options for your small business, just give us a call at (800) 446-6567.

About Propel HR. Propel HR is an IRS-certified PEO that has been a leading provider of human resources and payroll solutions for more than 25 years. Propel partners with small to mid-sized businesses to manage payroll, employee benefits, compliance and risks, and other HR functions in a way that maximizes efficiency and reduces costs. Visit our new website at www.propelhr.com.