As the labor shortage continues, employers are not only finding it difficult to find qualified candidates but also losing top candidates to the competition. As a result, some businesses are turning to new ways of working to maintain productivity and attract and keep talent. It turns out, more time may be the answer.
Challenging the Traditional Workweek
During the Industrial Revolution, it was common for employees to work in factories six days a week. In 1926, automaker Henry Ford changed that by reducing his workweek to five days in hopes that the extra time off would help to increase productivity. It worked. In 1938, Congress passed the Fair Labor Standards Act, which limited the standard workweek to 44 hours. Two years later, Congress amended the Fair Labor Standards Act to further reduce the workweek hours to the current 40 hours (8 hours a day).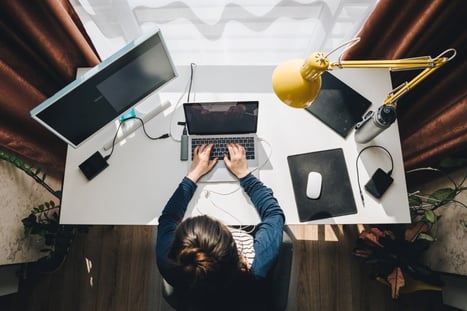 Today, the traditional workweek is once again being tested. The impact of the pandemic has changed the way we work. During the pandemic, workers proved to their employers that they could perform their jobs remotely and in hybrid work situations and also discovered that a better work-life balance existed. The resulting Great Resignation, where employees exited the workplace in record numbers for better opportunities, forced employers to find new ways to prevent business disruption and maintain productivity.
Since then, the concept of a four-day workweek has been trending as one solution to attracting and keeping workers. Basically, it reduces the standard workweek of 40 hours to 32 hours for the same pay and benefits.
➡️➡️ Read More: Quite Quitting: What Employers Need to Know
Benefits of the Four-Day Workweek
Several programs testing the impact of reducing the workweek hours without reducing pay are already underway. So far, most companies participating in the study are showing positive results.
Two programs in a recent study conducted by the non-profit 4 Day Week Global (4WDG), which includes 33 companies and a total of 903 employees, primarily in the U.S. and Ireland, are finding that a shorter workweek is beneficial for both employees and employers in increased productivity and higher employee satisfaction.
For employees, the benefits of a four-day workweek include:
Higher Job Satisfaction. Job satisfaction was higher for over 45% of participants, and 60% said it improved work-life balance.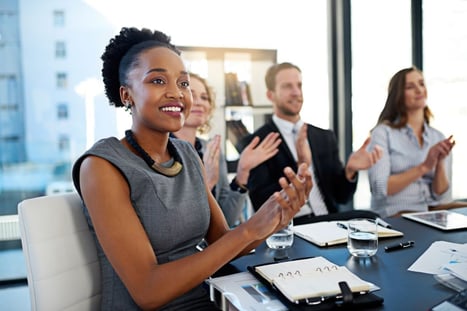 Reduced Levels of Stress. In the study, 32.4% reported that their stress levels had decreased during the trial period, and 78% of employees working a four-day workweek reported that they were happier and less stressed.
Spending More Time with Family. Part of the increase in employee satisfaction involves how workers used their extra time, with many participants using it to spend more time with their families.
Reduced Costs and More Time for Childcare. The percentage of participants who wanted more time for childcare was nearly one-half.
Improved Health and Well-being. Employees reported using the extra time for leisure activities and personal time, which was spent on exercise activities that helped to decrease fatigue and even insomnia.
➡️➡️Read More: HR Trends for 2023
For employers, the benefits include:
Increased Productivity. The study shows that a shorter workweek does not reduce productivity - it may actually increase it. Employers found that employees working shorter weeks for the same pay could be just as or more productive.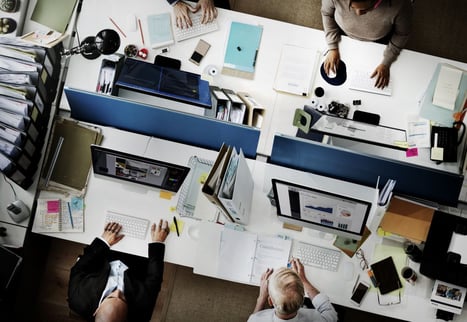 Improved Efficiency. Shorter workweeks mean employees are forced to focus on ways to streamline processes and become more efficient, such as reducing the number of meetings.
Easier to Attract and Retain Workers. The shorter workweek gives companies a competitive advantage when it comes to overall recruitment and retention efforts. According to 4 Day Week, 63% of businesses participating in a four-day workweek found it easier to attract and keep top talent.
Increased Revenue. Employers participating in the program reported a stronger bottom line. Revenues rose an average of 8.14% and increased 37.55% compared to the previous year.
Improved Employee Health. Companies saw an improvement in their workers' physical and mental health and overall well-being.
Not for All Businesses
While a shorter workweek has many attractive benefits, it may only work for some companies and depends on the type of business and industry. For example, shorter workweeks may be challenging for businesses that are required to provide 24/7 customer service, such as banks. Or those businesses, such as retail, that experience significantly busier periods during the holidays or the summer months when extra staff is needed.
Give More Time, Get More Time Back
Companies are starting to pay more attention to the concept of time and how it impacts their business. Research shows that small to mid-sized business owners and executives spend approximately 16 hours a week addressing administrative tasks and duties. That's two full days spent keeping up with paperwork, employment-related laws, filing deadlines, benefits, payroll, and HR-related tasks.
More time is good for business and companies have found a way to get back that time by working with a Professional Employer Organization (PEO). By reducing time-consuming administrative workload, a certified PEO, like Propel HR, can step in and help businesses regain those two extra days (and more) of valuable time, which can be used to focus on productivity, growth, and building the bottom line.
About Propel HR. Propel HR is an IRS-certified PEO that has been a leading provider of human resources and payroll solutions for more than 25 years. Propel partners with small to midsized businesses to manage payroll, employee benefits, compliance and risks, and other HR functions in a way that maximizes efficiency and reduces costs. Visit our new website at www.propelhr.com.