You may have heard of the term quiet quitting, where an employee disengages and only fulfills the bare minimum to keep their job. Now there's a counter-trend called quiet hiring – a new HR approach that employers are using to address a widespread talent gap. Here's how it benefits both employees and employers.
What is Quiet Hiring?
Faced with the pressures of a tight labor market and an economic slowdown, employers are finding new ways to find and keep the necessary skills to avoid business disruption while still remaining cost-effective.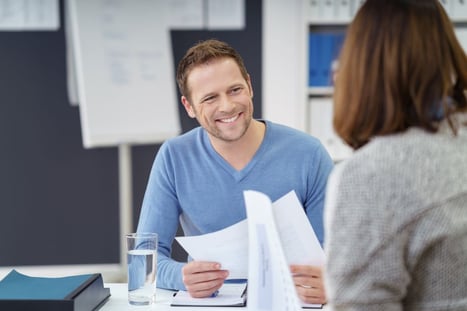 A recent study predicts quiet hiring will be the top workforce trend in the year ahead. The quiet hiring concept is a Human Resources strategy that many employers were already implementing before it became a workplace trend.
Employers are using quiet hiring tactics to address critical skills and a talent shortage caused by the labor shortage. It's a new way to fill in the gaps and meet business needs without incurring the costs associated with hiring new full-time employees. Quiet hiring can mean giving employees additional responsibilities, moving workers to another department, transitioning employees into new and different roles, shifting workloads, and adding temporary contractors. These changes can be made on a permanent or short-term basis.
➡️➡️Read More: Quiet Quitting: What Employers Need to Know
In addition, quiet hiring strategies help employers address essential and immediate needs without taking on the additional risks associated with the recruitment process, such as a new hire not working out. It also eliminates the costs in terms of the time, money, and resources required to fill full-time positions.
Benefits of Quiet Hiring for Employers
Addresses Immediate Needs. When implemented appropriately, quiet hiring can be an efficient and effective workforce development strategy as it addresses the employers' most immediate and critical needs.
Strengthens Employee Retention. Enhances retention efforts by offering ways to expand experience and add skills.
Acquires New Skills and Expand Capabilities. By adding short-term and temporary talent, employers can gain additional expertise and skills to their capabilities.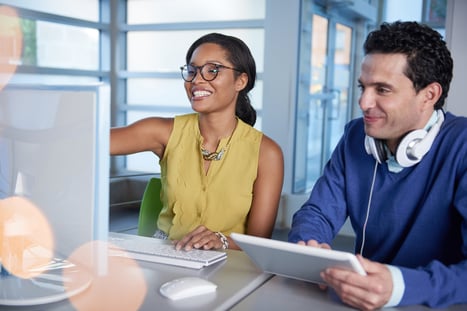 Saves Time, Money, and Resources. Beyond the expenses related to recruitment, there are also additional costs of unfilled positions that add up over time. For example, a shortage of staff can result in the loss of revenue, current customers, and potential new business.
But adding staff is costly. By reassigning current staff to other roles, employers can maximize existing resources and keep payroll costs under control. There are also savings that would otherwise be spent on benefits, administrative expenses, and other costs related to recruiting, training, and onboarding new full-time employees.
Identifies High Performers. The quiet hiring process starts by looking internally first to identify top performers and those willing to go above and beyond their job responsibilities and can step into a future leadership role.
Helps Employees to Remain Engaged and Productive. Presented as a professional development opportunity, added and new responsibilities can help to keep employees productive and engaged, which also helps to reduce quiet quitting.
Benefits of Quiet Hiring for Employees
Quiet hiring doesn't just benefit employers. The tactic also benefits employees in the following ways.
Offers opportunities to learn new skills and gain more experience

Expands current skills

Additional experience unlocks an employee's potential, strengthens their resume and makes the employee more marketable

Increases opportunities for incentives, such as extra pay, bonuses, and paid time off
How Employers Make it Work
Assess Existing Talent. One way for employers to avoid the costly and time-consuming hiring process is to take advantage of the existing talent that's already available internally. Take a look at your current staff first to see if you already have the right skill set onboard and shift roles and responsibilities as necessary.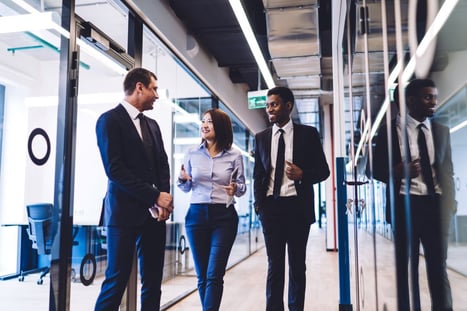 Redesign Current Job Roles. Avoid loading workers with new and additional responsibilities. Instead, take take a look at roles against the skills needed. You may have to redesign or rework the job descriptions to make it work.
Employ Short-term Talent. Hire independent contractors to acquire specific skills and expertise to handle immediate needs in the short term.
Seek Alternate Organizations and Groups to Source Skills. Networking groups such as trade, professional, and alumni groups have long been a source of potential talent. However, employers should also consider other nontraditional talent sources to find the right skill set.
Make Communication a Priority. The important difference with quiet hiring is in communication. For it to be a successful strategy, employers must be open with their staff about the company's goals and priorities and the opportunities available for employees to address those priorities.
➡️➡️Read More: The Four-Day Workweek
Outsource Specialized Skills. Outsourcing certain tasks to an IRS-certified Professional Employer Organization (PEO), like Propel HR, can benefit employers by addressing areas requiring specified expertise. For example, employers can outsource an entire division, such as customer service, or a specific function, such as payroll. Some of the most common areas businesses outsource include customer service, benefits administration, human resources, payroll, risk management, and IT support services.
How does outsourcing work? The first step is to identify the processes and areas of your business where you need the most support. Then, select the partner that aligns with your business goals and budget. Finally, weigh the short- and long-term benefits and costs of outsourcing versus hiring full-time staff.
Back to Business
Experts predict that quiet hiring will be part of workplace strategies for years to come. With the labor shortage still in play, it's time to change the workforce development process by developing proactive strategies that focus on cultivating skills.
About Propel HR. Propel HR is an IRS-certified PEO that has been a leading provider of human resources and payroll solutions for more than 25 years. Propel partners with small to midsized businesses to manage payroll, employee benefits, compliance and risks, and other HR functions in a way that maximizes efficiency and reduces costs. Visit our new website at www.propelhr.com.