Workforce analytics is more than an industry buzz word. It's a powerful strategy for using data to manage a company's most important asset – its workforce. And advances in software, like Human Resource Information Systems or HRIS, are rebooting HR departments with new capabilities for capturing and analyzing workforce data.
How do analytics work in HR? Analytics are used to collect, track and measure information about employees. Based on this body of data, analytics can be used to analyze patterns to predict outcomes and manage a workforce more efficiently.
A recent study conducted by the Society of Human Resources Management (SHRM) found that companies using workforce analytics as part of their overall business strategy achieved higher performing stocks, improved recruitment efforts, increased efficiency, and were three times more likely to realize costs savings.
When companies develop their business strategy, HR is generally not considered part of the process. But that mindset is changing. HRIS tools help companies manage people more as a business resource resulting in new ways to demonstrate value.
USING DATA TO DRIVE WORKFORCE DECISIONS
Workforce turnover can be costly. According to SHRM, the average cost-per-hire is $4,129 and the average time it takes to fill a position is 42 days.
Until new software options were available, HR practices have had to rely on do-it-yourself methods, spreadsheets and formulas to manage success. Manually tracking time and recording information is time-consuming, labor-intensive, and less effective for predicting changes influencing business, such as employee turnover.
What if you could identify the employees before they resign? Or address the factors causing employees to leave? What if you could prevent a drop in productivity before it happens?
HRIS workflow systems take the guess work out of managing talent. By organizing information from multiple sources into one central location with speed and accuracy, HR can focus more on strategies and workforce outcomes. It also delivers the analytics necessary to keep goals on track and the guidance to reach those goals. Here's how.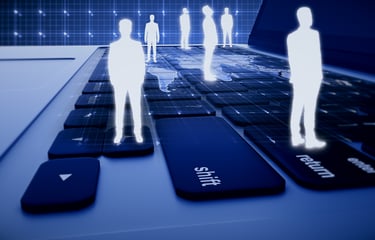 For example, if your business requires employees to perform a specific duty within a certain amount of time, such as moving, plumbing, or pest control treatment, it can be a challenge to budget and manage labor. HRIS assessment tools allow you to analyze the history of similar jobs, including the number of labor hours and workers required, in order to manage future jobs. And analytics that combine information about performance levels with retention data can be useful in predicting potential turnover.
More accurate data translates to a more efficient workforce results in cost savings to your company. By linking workforce data to business outcomes, it's easy to see how companies with the advantage of HRIS tools would outperform companies without it.
COMPETITIVE ADVANTAGES
Using secure cloud-based technology, HRIS unifies the different HR processes and a variety of tools can be customized to use information in more strategic ways. Benefits include:
MORE ACURATE DATA. Because employees can update personal information in real time, employers have more accurate data available for payroll, performance and benefits.
SAVES TIME. A self-service portal for employee access and automated features for streamlining processes, such as open-enrollment for healthcare, help HR departments operate more efficiently. As a result, HR managers can focus on more important initiatives, like hiring strategies and department outcomes.
REDUCES RISKS. A compliance violation can send your business into a tailspin. Because HR is the front line for protecting employees, integrating solutions to reduce risks is more important than ever before. HRIS makes it easier to navigate the complexities of staying compliant with new and changing workplace laws and regulations. Here are a few examples:
Wage and Hour Law Support. Companies are legally required to pay overtime and the failure to so can be costly if not paid in accordance with state and federal laws. Do you know which employees need to be paid overtime and which employees are exempt?
Automated wage and hour capabilities report on changes in regulations and provide regular updates on laws affecting your specific industry. In addition, it more accurately records hours worked, including break periods, and alerts employees about approaching limits for overtime, sick leave and personal days.
Discrimination and Sexual Harassment. A pregnant employee requests to transfer to another division for a position which requires lighter lifting responsibilities. But the company has reserved this job for employees with disabilities. Is pregnancy considered a disability? Your employee, who is a new mother, needs a private space to breastfeed during work hours and is using the only empty office available. But the door doesn't have a lock. Are you required to accommodate this employee so she can feed her baby?
As the saying goes, ignorance is not an excuse when it comes to the law. HRIS systems help companies educate employees with access to company policies and procedures, as well provide the training tools and information on employment law.
Correcting Oversights. While your business may not intend on breaking the law, mistakes happen. HRIS keeps your business compliant by providing up-to-date information on the latest issues impacting HR, from recruitment to retirement. It also identifies potential discrepancies, such as payroll calculations or missing benefit forms, before a compliance violation occurs.
HRIS TOOLS
Most companies start with the following core tools:
Database. The flexibility of cloud-based technology enhances the process for collecting workforce information. As the backbone of HRIS workflow, the database unifies all of the information from other HR functions into one location.
Time and Labor Management. According to the Society of Human Resources Management's report on the Financial Impact of Employee Absences, the cost of overtime due to absences costs a business an average of 5.7 percent of payroll. HRIS features help HR managers gain control over labor costs with tools to verify time and attendance data leading to more accurate payroll calculations and automation options to configure more productive workflows schedules.
Integrated Payroll Services. HRIS payroll function are designed to streamline the payroll process by capturing real-time data, managing tax and compliance requirements, and automated solutions for check distribution and direct deposits.
Health and Retirement Benefits. Employees can manage retirement investments, medical benefits and easily download documents to expedite processing.
Custom and Advanced Features. Customized features give employers a more in-depth understanding about their employees, including information on volunteer activities, participation in wellness programs, additional education certification, the number of new hire referrals provided, performance reviews and training progress.
Compensation Management. Features like the compensation management function are valuable for simplifying the pay process and for determining salary levels, bonus and commission structures. It's also guides long-term planning and support for rewarding employee performance.
Recruitment Tracking. According to Career Builder's annual report on recruitment, 58 percent of HR managers surveyed say they have job openings that remain vacant for 12 weeks or more and 40 percent of those currently working plan to change jobs within a year.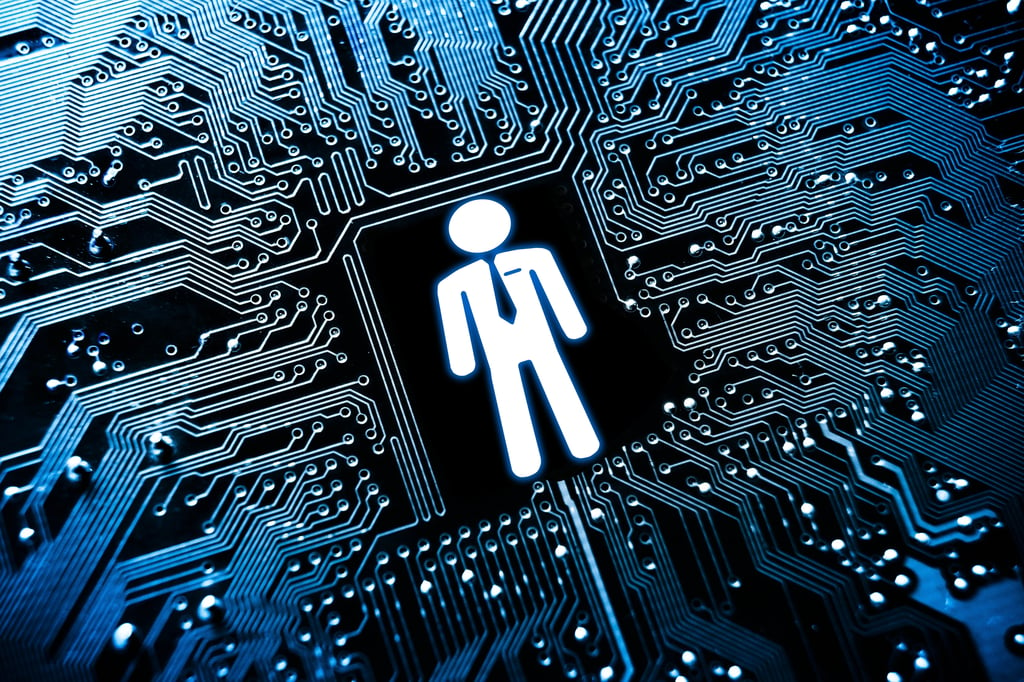 With numbers like this, companies need to integrate more strategic methods for attracting qualified candidates. HRIS addresses recruitment challenges with comprehensive tools for sourcing candidates, identifying skill sets, managing job postings and resumes, and keeping job descriptions up to date. It also simplifies the hiring process by tracking applicants, managing job offers and once hired, initiates the onboarding process.
Employee Training and Retention. A number of studies suggest that investing in employee training has a direct impact on the company's bottom line.
According to a study conducted by The American Society for Training and Development (ASTD), businesses that provided extensive training to their employees achieved 218 percent more income per employee than companies with non-comprehensive training programs. It also found that employees who received poor training or lack of training, leave their job within the first year.
And a study conducted by Career Builder found that 66 percent of companies plan to invest in more employee training and development as a way to bridge skills gap and to prepare employees for future roles.
HRIS helps identify the employees requiring additional training support and it provides educational tools and courses to strengthen skills. In addition, managers are able to monitor employee performance against career goals to keep employment strategies on track.
NEW TOOLS REQUIRE NEW THINKING
With so many advantages, why are companies slow to adopt HRIS? Budget restrictions and limited applications are a few reasons. But that's changing. Over the past five years, more affordable options in HRIS technology have entered the HR space. Another reason is a disconnect between HR and the company's business strategy. If you don't have a solid understanding about the goals of your company, how can you determine the tools needed to be successful?
While HRIS won't replace the role of HR, it has however, reinvented it. The role of today's HR department is more business-minded. By aligning HR services with company goals, HRIS tools provide organizations with the business muscle to boost efficiency, create more effective workforce strategies, and provides the guidance to make important decisions impacting company performance.