Updated June 8, 2023. In this ongoing small business blog series, we'll explore a wide range of topics related to health insurance and benefits – from understanding the different types of health plans and calculating costs to choosing benefits that add value to your employee benefits package.
Providing health insurance to your employees is one of the most important decisions in running a small business. Your health plan can play a key role in recruitment efforts and can also impact employee turnover, productivity, and your bottom line.
With so many options, how do you choose a plan that's right for your workforce and your business? The first step is to understand the different types of health plans that are available.
Types of Health Plans
Employer-sponsored health insurance, also called group health insurance, is a health plan that employers offer to their employees. The employer selects the plan and determines the details of coverage.
According to the Society of Human Resource Management's (SHRM) annual Benefits Study released in Sept. 2021, the most common health plans offered include:
Preferred Provider Organization (PPO)

— 79 percent

High Deductible Health Plans (HDHPs)

linked with Health Savings Accounts (HSAs) — 62 percent

Health Maintenance Organizations (HMOs)

— 31 percent

HDHPs without HSAs

— 16 percent

Point of Service (POS)

— 16 percent
Overview of Health Insurance Plans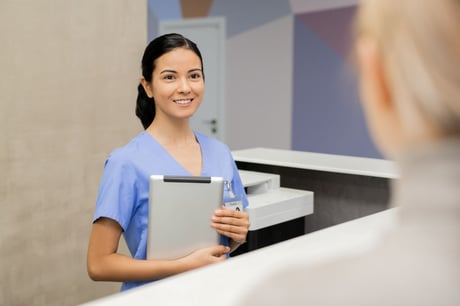 Preferred Provider Organization (PPO) Plan. Flexibility makes PPOs one of the most popular choices of health plans among small businesses. In a PPO, participants are allowed to see any doctor, hospital, or specialist in and outside the network. Participants are also covered while traveling.
High Deductible Health Plan (HDHP). A high annual deductible keeps monthly premiums much lower than other types of traditional health plans. Participants are required to pay for health care costs until the deductible is met before becoming eligible for the plan's copays.
➡️➡️Read More: Cost-cutting Strategies for Small Businesses
For 2022, the IRS defines a High Deductible Health Plan as any plan with a deductible of at least $1,400 for an individual or $2,800 for a family. An HDHP's total yearly out-of-pocket expenses (including deductibles, copayments, and coinsurance) cannot exceed $7,050 for an individual or $14,100 for a family. This limit doesn't apply to costs of out-of-network services.
High Deductible Plans are often combined with a Health Savings Account (HSA). The funds saved in these accounts are not subject to federal income tax and allow participants to pay for certain medical expenses tax-free.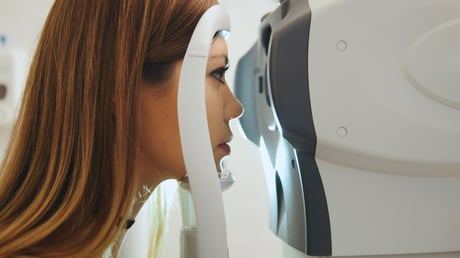 Health Savings Plan (HSA). An HSA is a type of savings account designed to lower overall healthcare costs. Participants are allowed to set aside money on a pre-tax basis to cover qualified medical expenses, such as dental care, chiropractic services, prescription medication, vision care, flu shots, copays for prescriptions and office visits, and more. Some health insurance companies offer an HSA as part of an HDHP plan.
Health Maintenance Organization (HMO) Plan. An HMO health insurance plan only covers medical services at an in-network provider, which helps keep premiums and copays low. Under an HMO, employees are required to select a primary care physician who delivers the majority of care. Before seeing another doctor, participants must get a referral from their primary care physician - the only exception is an emergency. In addition, services are restricted to physicians, hospitals, and facilities within the HMO network.
Point of Service (POS) Plan. In a POS plan, participants pay higher fees for out-of-network services but gain access to a broader selection of healthcare providers and specialists. Unlike PPO plans, which restrict benefits to in-network providers within a certain coverage territory or state, a POS does not have local restrictions.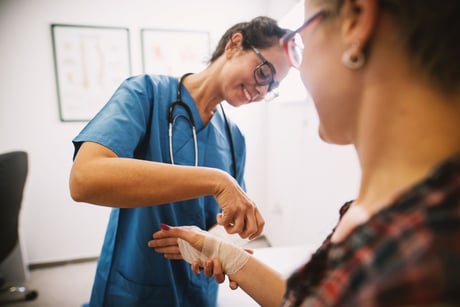 Indemnity Plan. Indemnity health insurance, also called a Fee for Service (FFS) plan, is a highly flexible policy that allows participants to see any healthcare provider and select any hospital. An indemnity plan provides participants with a cash payment to cover medical costs of a qualifying incident, such as a critical illness or an accident. Because comprehensive coverage is not included, indemnity plans are typically used as an add-on to other health plans, such as a PPO or HDHP plan.
Choosing the Right Fit
Are you looking to change the health insurance strategy for your small business? While selecting your health plan basically comes down to your employee needs and your budget, there are still a number of other factors small businesses must consider.
To choose the right plan, you can do your own research or seek expert guidance through an insurance broker or an IRS-certified PEO, like Propel HR. Because of a PEO's ability to group employees of small businesses into one larger pool as a way to negotiate better health plans at much lower rates, small businesses are able to offer top-rated health insurance plans and enterprise-level benefit packages similar to those only available to large corporations.
Propel HR's National Master Health Plan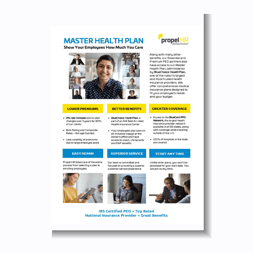 Propel HR offers comprehensive medical insurance plans designed to fit your employee's needs and your budget. Our national Master Health Plan is administered through BlueChoice, a part of an AM Best A+ rated health insurance carrier and one of the largest and most trusted health insurance providers in the country.
To learn more about Propel HR's Master Health Plan, contact us at (800) 446-6567.
About Propel HR. Propel HR is an IRS-certified PEO that has been a leading provider of human resources and payroll solutions for more than 25 years. Propel partners with small to midsized businesses to manage payroll, employee benefits, compliance and risks, and other HR functions in a way that maximizes efficiency and reduces costs. Visit our new website at www.propelhr.com.