Changes Small Businesses are Making to Keep and Attract Top Talent
Employees returning to the workplace are bringing a new mindset along with a new set of challenges related to recruitment and retention. Here are some of the top areas where employers are making changes to attract and keep the best workers.
Rethink the Qualified Worker. Faced with economic uncertainty and a tight labor market, employers have let go of any possibility that business will return to the normal experienced before the pandemic. The workplace has changed. With more job openings than qualified workers, employers are taking a hit when it comes to hiring. Studies show that employees want to work but want to work differently and for companies that are aligned with their values for meaningful work, work-life balance, and professional development.
In order to fill positions, it's time to redefine the requirements of a qualified candidate and look past a traditional hiring checklist which includes skills, experience, and education. Instead, recruitment and retention efforts should come together and work as one. Today's qualified candidate must have staying power and not only be the right fit for the role but also the right fit for the employer.
➡️➡️ Read More: Here's Your FREE Year-end HR Checklist
A new approach may mean considering candidates who may not have the ideal skill set or education but who can be developed for the long term. Those candidates who are most likely to succeed will be employees who can adapt to change and handle unexpected challenges.
Make Working Remotely Work for Everyone. For employers, remote working continues to be an ongoing challenge, but the reality is that remote work is here to stay.
In a recent Robert Half survey, employers most likely to offer flexibility include:
Large companies with 1,000 or more employees (44%)

Marketing (48%), legal (42%) and administrative (41%) departments

Hybrid teams, where some employees work in the office and some work remotely (45%)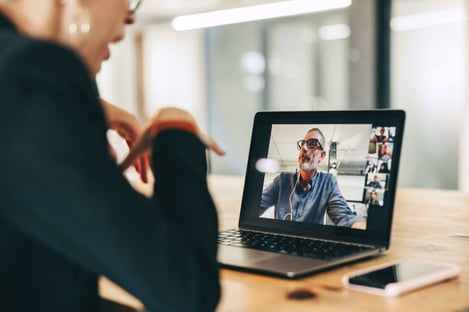 The most popular work-from-home locations included major market neighborhoods. According to a U.S. Census Bureau report, a large percentage of those employed already work from home in places like Redmond, Washington (55.2%), Palo Alto, California (48.8%) and Alpharetta, Georgia (45.9%), for example.
Take a fresh look at remote and flexible work options and determine how they can benefit employees and your business. This may mean shifting the focus on productivity and outcomes versus the location where the job is performed or the number of hours worked. By now, workers have proven they can perform their job and accomplish their responsibilities remotely. With the rising costs of food, commuting, transportation, and childcare, many workers are finding the lower costs of working from home far outweigh coming back to the office.
For job seekers, a flexible work schedule continues to be a primary draw. In the same study, 56% of employees said the opportunity to work remotely was a determining factor in accepting their current position. A benefit especially important to women as opposed to men.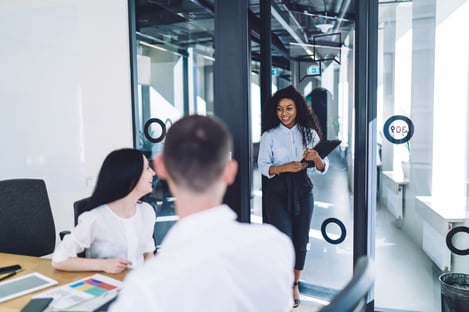 Engage Employees Through Connection and Mentor Programs. According to a CareerBuilder survey, friendships, along with the support of strong mentors, are an essential part of connecting at work and keeping employees engaged. Employers can help employees engage more by creating a mentor program and determining ways to help employees develop meaningful connections with others.
Enhance Employee Benefits and Incentive Offers. To stay competitive, employers are enhancing their employee benefits package and offering more incentives to attract more workers and make the workplace more appealing and purposeful.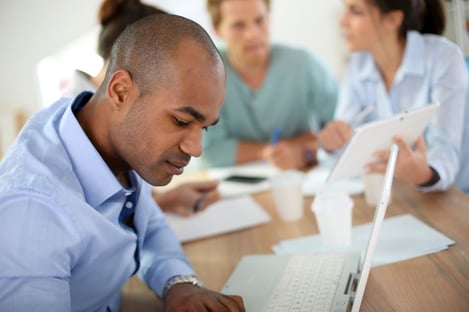 A new benefits report found that employers still have work to do when it comes to their employee benefits program. Overall, more than half of the employees surveyed — including workers who are not eligible for healthcare benefits due to working part-time — say their benefits are not affordable it's or believe the benefits offered are not worth the cost. These findings suggest that when employers offer benefits designed to meet their employees' needs, there's a better opportunity to establish trust and increase overall job satisfaction.
Make Employee Wellness and Mental Health a Priority. Helping workers attain a healthy life balance contributes to the success of the business in many ways. Benefits focused on well-being gives employees the tools to succeed in an ever-changing work environment. It also supports professional growth and helps employees outside of work.
Wellness-related benefits include a wide range of options, such as health assessments and screenings and access to a gym membership or other wellness-related activities to encourage physical and mental fitness.
➡️➡️ Read More: Health Benefits Beyond Health Insurance
Rising mental health issues come at a cost to employers in terms of higher healthcare costs and lower productivity. Employers can offer mental health benefits through an Employee Assistance Program (EAP). An EAP provides services to help employees, their family members, and dependents cope with personal issues that may affect their health, mental and emotional well-being, as well as job performance.
An EAP is usually offered in conjunction with an employer's health insurance plan and includes services such as professional counseling, personal and family support, and guidance on financial wellness.
Building A Resilient, Future-Focused Workforce
Are you keeping pace with new hires and employee expectations? Recruiting and retention strategies have changed. And employers can't afford to use the same tactics they relied upon before the pandemic or resist change because of economic uncertainty. Don't miss the opportunity to find your most engaged and productive workers and build the best team. If you need help, just give us a call at (800) 446-6567.
About Propel HR. Propel HR is an IRS-certified PEO that has been a leading provider of human resources and payroll solutions for more than 25 years. Propel partners with small to midsized businesses to manage payroll, employee benefits, compliance and risks, and other HR functions in a way that maximizes efficiency and reduces costs. Visit our new website at www.propelhr.com.