It was a complaint from an employee that triggered an investigation into the safety practices of a small manufacturer of commercial truck trailers. From the outside, the company was viewed as an industry leader with a 30-year reputation for quality products, short lead times and excellent customer service. From the inside, workers revealed a different story.
After an inspection, OSHA officials found more than 20 serious safety violations. The manufacturer had not conducted the required medical evaluations and respirator testing for its workers, and had repeatedly failed to provide welding protection. OSHA concluded that the scope of violations demonstrated that the company had created a dangerous work environment that put workers at risk for serious injuries or even death. As a result, the manufacturer was fined more than $35,000.
Fines like this are just one example of the more than 6,887 safety violations OSHA recorded in 2017 -- a record year for penalties with the largest, $2.6 million, fined to one employer.
4 Ways to Improve Workplace Safety
Far too many workplace injuries and illnesses are preventable. Fortunately, the hazards at the manufacturing company were eliminated before anyone was hurt. But that's not always the case. According to the Bureau of Labor and Statistics, the industries with the highest work-related violations and deaths include, construction, transportation, warehousing and agriculture.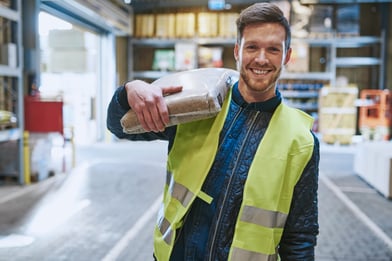 Every year, OSHA publishes a list of top 10 violations as a way to educate employers about some of the most common workplace hazards. In 2018, failing to provide adequate respiratory, eye, and face protection and failing to train employees about slip and fall protection are examples of some of the most frequent violations.
Safety is often overlooked until something goes wrong and there's a workers' comp penalty. Assessing the risks is essential to managing the safety of your business. It doesn't mean identifying what could go wrong but instead, addressing the risks as more of a strategy to keep a business productive and running efficiently. Here are a few ways to improve safety in the workplace.
Conduct a risk assessment. What are the safety issues putting your business at risk? A slip and fall during a trade show, a tear from lifting heavy equipment, a back injury as a result of years of loading stock, these are some of the most common injuries that lead in Workers' Comp claims. According to the American Academy of Pain Medicine, complaints of back pain alone cost employers an estimated $7. 4 billion a year and lead to 100 million lost workdays. Be proactive by addressing the risks before injuries and costs are incurred.
Read More: 4 Ways to Reduce Liability and Keep Remote Workers Safe
Increase communication. Hold ongoing discussions with employees about safety issues. Not only does it build trust within your organization, but it's also an effective approach for identifying risks from those on the front line.
Establish safety guidelines. While there are general guidelines for workplace safety, such as precautions for spreading seasonal flu and protecting employees from slip and falls, your business may have additional criteria unique to your industry, location, and type of business.
Conduct regular safety training sessions. On average, OSHA estimates that more than 99 workers a week or more than 14 workers a day die from a work-related accident. In 2017, falls accounted for close to 40 percent of the total work-related deaths. Even if employees are performing seemingly low-risk duties, slip and fall injuries or medical conditions, such as carpal tunnel syndrome, may result in an expensive claim. Analyzing the probabilities, prioritizing the risks and conducting regular training sessions will help to reduce accidents and injuries.
Benefits of Workplace Safety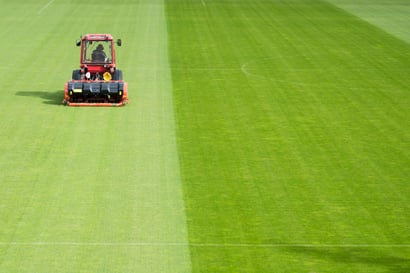 When running a small business, it's easy to overlook the potential hazards that may put your employees and business at risk. Here are a few ways to improve your workers' comp risk management.
Lower Workers' Comp rates. Reducing the number of injury claims not only helps to lower Workers' Comp costs, but it also helps to reduce medical expenses and improve productivity.
Cost savings. Not every safety improvement will have an immediate cost benefit but most improvements will save money in the long run. According to a study conducted by the European Agency for Safety and Health at Work found that the majority of small businesses experience a positive ROI in safety investments within five years.
Maintaining compliance. Analyzing safety and health programs, such as training and risk assessments, helps to maintain compliance and prevent costly mistakes.
Stronger ability to identify risks. Implementing an ongoing risk assessment process enhances the ability to better identify potential risks and increases safety outcomes.
Workers' Comp for Small Businesses
Some businesses care about their employees while other businesses are more invested in their bottom line. Assessing workplace risks focuses on both. As a Certified Professional Employer Organization, also known as CPEO, Propel HR can help your business assess the risks in your workplace and even save money on Workers' Comp insurance.
To learn more, download our new e-book on Workers' Comp insurance for small businesses. In this free guide, you'll learn how to get better rates, details on coverage and effective ways to save your business money.