By analyzing current trends, employers can design a competitive benefits package that aligns with the needs and expectations of their workforce. Here is what's trending.

Why Trends Matter
With a tight labor market is tight and low job satisfaction, employers continue to struggle to find and keep workers. According to a Metlife study, just 61% of employees are satisfied with their benefits, reaching the lowest point in the past decade. With satisfaction so low, employers are turning to the latest trends in employee benefits for guidance. The data can help businesses: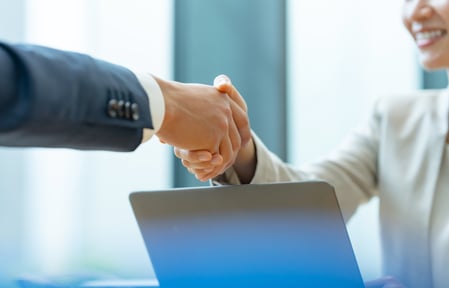 Compete in the Job Market. To attract the best candidates, employers need to know where they stand against the competition when it comes to benefits. Benefits studies, such as Propel's 2023 Benefits Benchmark Report, can help employers see how their benefits program compares with employers nationwide.
This new report analyzes health plans offered by 20,000 companies in every state across the country and shows how benefit offerings can vary. For example, for employers offering PPO Plan plans, the national median cost is $1,500 for an employee deductible. Companies in the Northeast are offering competitive benefits with only a $500 deductible compared to the rest of the nation, with deductibles ranging from $1,250 to $2,000. For employee out-of-pocket maximums, the national median is $5,000, with the Northeast median the lowest at $3,500 and the highest in the West at $6,350.
Nationally, the median cost for a PPO plan is $679 per employee per month. In the Northeast, the median cost is the highest at $960. The national median employee contribution is $152, with the lowest in the West at $125.
If you have a healthy workforce, a high deductible health plan (HDHP), also Health Savings Account (HSA) qualified, is an attractive option because there are no copays, yet the coverage is available when needed. The national median for an employee deductible is $3,000, with the Northeast the lowest at $2,775. Small businesses, with 50 and under employees, have the highest at $3,500. Looking at HSA contributions, the national median for HSA contributions is $750 per employee and $1,248 for family. The Northeast has the highest, with $1,000 per employee and $2,000 for families.
These findings show how important it is to think through the makeup of your workforce in terms of health and compensation. You can review additional data and the full 2023 Benefits Benchmark Report HERE.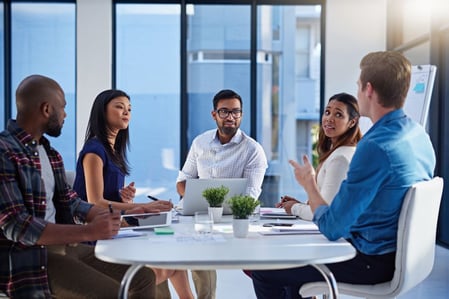 Address Changing Workplace Demographics. Analyzing benefits trends helps employers understand the shifting demographics, with different generations having distinct needs. For example, Millennials may prioritize flexible work arrangements and work-life balance, while older employees may focus on retirement planning and healthcare benefits.
Improve Employee Engagement and Productivity. Studies show that employees who feel valued and supported through comprehensive benefits are more likely to be motivated, productive, and loyal. By analyzing current trends, businesses can identify the benefits that promote employee well-being, such as mental health support, wellness programs, or flexible work options.

Manage Costs. Understanding benefits trends allows businesses to evaluate the cost-effectiveness of their existing programs and identify areas where adjustments can be made. This could mean exploring innovative solutions, such as telemedicine services or personalized employee wellness initiatives to improve outcomes.
What's Trending
Here are some of the most popular trends shaping the landscape of employee benefits.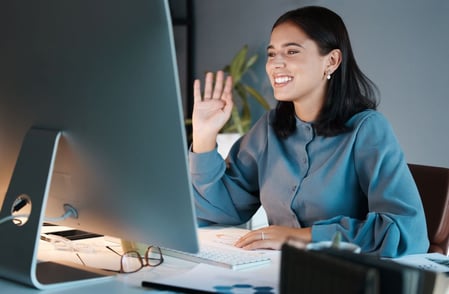 Enhanced Flexible Work Benefits. The COVID-19 pandemic accelerated the adoption of working remotely, fundamentally reshaping how we view workplace flexibility. Looking ahead, expect a surge in benefits that support flexible work arrangements, including hybrid work models, allowing employees to work from home part of the time or choose their work hours.
Employers are also devoting more resources for remote work environments, including cybersecurity training, and access to high-speed internet and reliable technology. Companies like Shopify have taken it a step further by providing employees an allowance to set up their remote workspace.
A Focus on Mental Health and Well-being. Recognizing the impact of mental health on employee productivity and overall well-being, employers are increasingly prioritizing mental health benefits. This includes expanded access to counseling services, mental health apps, mindfulness programs, stress management initiatives, and partnering with meditation apps like Headspace or offering virtual therapy sessions through online platforms like BetterHelp.
Link #1➡️➡️ Read More: 4 Building Blocks of Holistic Benefits
Financial Wellness Programs. Financial wellness is another area growing in popularity. Many employers are expanding their focus on financial wellness benefits, such as financial education sessions, access to financial planning tools, student loan assistance, and retirement planning resources.
Retirement Benefits. According to SHRM 2023 Benefits Survey, retirement benefits are tied with leave benefits for second in importance among benefit categories. Half of employers surveyed automatically enroll eligible employees in a retirement plan. More than 9 in 10 employers continue to offer a defined contribution plan (401(k), 403(b) or 457(b)), with 84% providing a matching contribution with an average maximum salary match of 7.02%. Roth (post-tax) retirement options continue to grow in popularity, with 74% providing employer matching.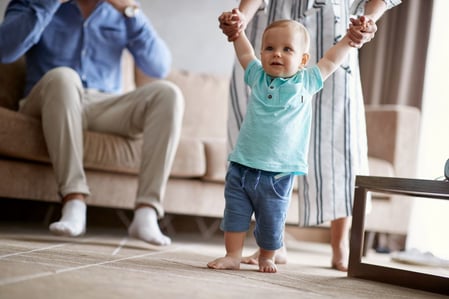 Expanded Leave and Family Benefits. The importance of work-life balance and family support is gaining more attention, leading to the addition of family-friendly benefits, such as, paid adoption and foster child leave, and assistance with childcare costs. Tech giants like Netflix and Microsoft have been trailblazers in this area, providing generous parental leave policies and childcare support.
Personalized Wellness Programs. Beyond generic wellness initiatives, employers are embracing a personalized approach by providing programs tailored to individual employees. These programs may include options like fitness trackers, nutrition consultations, virtual workout classes, wellness plans, gym memberships, or access to virtual fitness platforms like Peloton.
➡️➡️Read More: Unmasking the Health Insurance Renewal Process
Diversity, Equity, and Inclusion (DEI) Initiatives. According to a recent Indeed & Glassdoor study, nearly 62% of workers said they would consider turning down a job offer or leaving a company if they did not think their manager (or potential manager) supported DEI initiatives.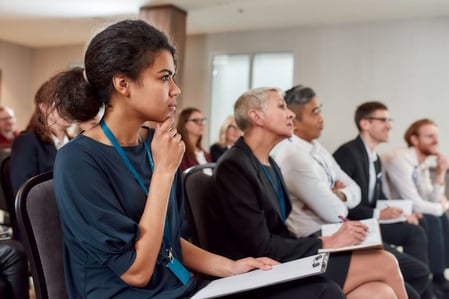 For today's workforce, DEI initiatives are a priority, and employers are listening by offering benefits that reflect DEI support, such as inclusive healthcare coverage and creating employee resource groups, for example.
Education and Skills Development. According to SHRM's benefits study, 8 in 10 employers currently provide formal training and educational benefits for upskilling/reskilling employees and keeping skills current. The majority of employers also cover costs for professional memberships, certification, and professional licenses and close to half of employers offers tuition assistance.
How Do Your Benefits Stack Up Against the Competition?
By monitoring what's trending in employee benefits, you can design a competitive benefits package that attracts and retains talent, enhances engagement and productivity, while managing costs.
Find out how your benefits program compares with other companies across the country by watching our new 2023 Benefits Benchmark Report. Gain valuable insight from national benchmark findings to help you make important decisions about your benefits program.
And if you need guidance, we're here to help you find the right benefit options for your employees and your business. Just give us a call at (800) 446-6567.

About Propel HR. Propel HR is an IRS-certified PEO that has been a leading provider of human resources and payroll solutions for more than 25 years. Propel partners with small to mid-sized businesses to manage payroll, employee benefits, compliance and risks, and other HR functions in a way that maximizes efficiency and reduces costs. Visit our new website at www.propelhr.com.