Equipped with more information, along with more options, job applicants are researching and evaluating your company long before considering the first interview. So what can hiring managers do to compete for the best talent? Think like a brand.
READ MORE: The Cost of Employee Benefits
Here are a few ways to stand out.
Define your company's reputation. Is your company a great place to work? Your brand's reputation is more important than ever before and it should tell job candidates why they should want to work for you.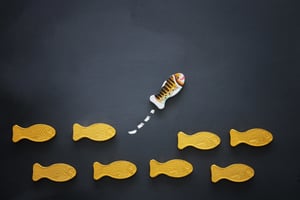 Connect with your company's culture. Are you delivering a culture that's aligned with your brand? Or are you talking about the company you want to become? Job candidates are also searching for companies with a culture that aligns with their values.
A great example is specialty outdoor retailer, Recreational Equipment, Inc., commonly known as REI. Recognized as one of FORTUNE magazine's "100 Best Companies to Work For" for 22 consecutive years, REI sells sporting goods, camping gear, travel equipment, and clothing, as well as adventure travel experiences. As the nation's largest consumer co-op, the company has more than 18 million members who expect the best quality gear, expert classes and trips, and outstanding customer service. Its brand purpose is "to awaken a lifelong love of the outdoors," and connects with its customers and employees through a personal relationship with nature.
Living true to its core values, REI is not just about its gear. It's also about supporting the community and the future of the outdoors. With each purchase, more than 70 percent of profits go back to support the outdoor community. Each year, REI invests millions in hundreds of local and national nonprofits nationwide. By the end of 2019, REI will reach a philanthropic milestone with an investment of more than $100 million in the health of the outdoors.
You can't achieve results like this without dedicated employees. REI employees receive a wide variety of benefits, including generous product and service discounts, competitive pay and retirement contributions, as well as unique perks. To help employees reconnect with the outdoors and prepare them to deliver a first-hand experience to customers, employees received two paid days off a year, called Yay Days, to enjoy a favorite outdoor activity. They also receive an additional paid day off on Black Friday to # OptOutside with family and friends. Employees who have a passion for outdoors, community service and making the world a better place are drawn to REI's brand values, and in turn, also serve as a trusted referral base for new hires.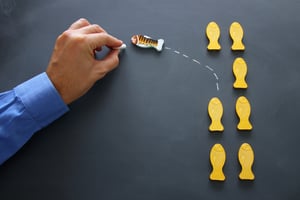 Offer competitive benefits. How do your wages and benefits stack up against your competitors? A comprehensive benefits package is critical to attracting top talent.

A recent survey found that 73 percent of employees reported increased loyalty for their employer when offered the right benefits. However, small businesses often find providing high-quality benefits too expensive. One solution is to work with a Professional Employer Organization (PEO). A PEO can help by providing higher quality health insurance plans at more high-affordable rates – an advantage especially appealing to small businesses. In addition, a PEO can also provide guidance on other benefits, such as wage and salary, educational opportunities, and financial well-being.

READ MORE: OFFERING THE RIGHT BENEFITS
3 WAYS TO GET THE WORD OUT
In a candidate-driven market, traditional recruiting methods no longer work. Hiring managers have to be more strategic and think beyond job postings in order to attract qualified candidates. A few ways include:
Enlist employee ambassadors. Employees can be your best ambassadors in promoting your company's culture and work environment. Allow employees to share their work experiences first-hand during interviews.
Engage in your industry and community. Demonstrate a commitment to your mission and values by building a presence within your industry organizations. Participate in activities that also align with your brand.
Build relationships with future recruits. A star at another company may just be a future job-seeker. Take time to build a relationship with professionals you want to work with and you would want to hire.
As unemployment continues to decline, turnover and recruitment challenges are inevitable. A PEO can be a valuable partner in helping small businesses assemble a top-rated benefits package which tailored to the needs of your employees and affordable for your business.