As we approach the end of another year, it's a good time to shift into planning mode and take a look at what's trending ahead. From new technologies, innovative training methods, to new ways of boosting employee benefits, emerging trends are reshaping the workplace and impacting the role of HR. Here are a few areas to watch in the coming year.
Upskilling, Reskilling and Training. According to World Economic Forum's The Future of Jobs Report, new technologies will enter the workplace at historic speed and with that comes the launch of new job categories. By 2020, at least 54 percent of all workers will need to be reskilled or upskilled and every employee will need to be proficient in new technologies.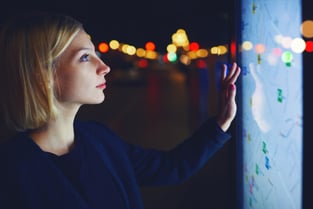 Skills in demand include analytical thinking, innovation, technology design and programming. And a few human skills that will be sought-after include creativity, critical thinking, negotiation, leadership and social influence.
Why employers should care: Training programs don't happen overnight. Employers should take a long-term approach by establishing an in-house education and training program supported by new methods and systems to develop skills, including leadership training.
Focus on Technology. New technology will drive hiring accuracy. Digital and mobile delivery will continue to impact how employers find and connect with talent. Candidates will have more control over their personal information and will use social media for employment. Looking ahead, employers will have to do more to attract the best talent, including polishing their own brand image and delivering a top-rated interview experience. Why employers should care: Technology and training are expensive but a necessary investment with long-term benefits.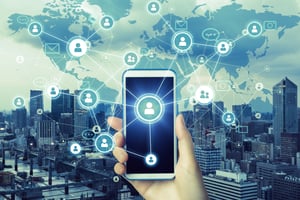 Anticipated Job Growth. According to the U. S. Bureau of Labor Statistics, there are 7 million job openings (as measured on in September 2018). That's good news for job seekers, but not so good for employers who have positions to fill. Why employers should care: Increased competition means employers will have to improve recruiting techniques and implement more strategic ways to attract strong candidates. This may also mean changing an old mindset on how and where employees work and considering options such as flexible schedules and remote staffing.
Salary Growth. While the job market is strong, wages have been stagnate. That's expected to change as record-low unemployment rates continue to fuel competition for the best candidates.Why employers should care: Hiring new employees at a more competitive rate may mean realigning current salaries.
Gig Economy Continues to Boom. According to a recent report by Upwork, 59 percent of hiring managers are using independent contract workers – that's more than double from the year before – and there are no signs of slowing down. Another Upwork study, released in October 2018, reports that the U.S. freelance workforce is growing faster than the overall U.S. workforce.
Read more: How Small Businesses Can Maximize Health Insurance Dollars
Along with a number of cost-saving benefits, the increased use of contract workers also brings a host of new issues, such as new rules for reporting and compliance. Under the federal Fair Labor Standards Act (FLSA), employers are required to pay nonexempt workers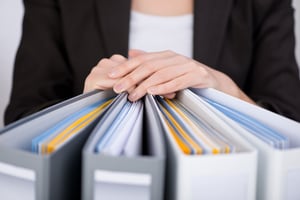 1.5 times their rate for hours worked beyond 40 hours within a week. In addition, some state laws mandate even higher overtime pay. Technology makes it easier for employees to work short periods after hours, so follow up phone calls and email may fall under FLSA law. Why employers should care: The IRS and the Department of Labor are working together to protect U.S. workers. Violating the tax code and labor regulations can result in fines and charge back taxes, plus additional penalties for improperly classifying workers as independent contractors. To prevent potential compliance violations, employers should have clearly defined guidelines for all employees.
Generations Continues to Reboot HR. According to a Pew Research Center analysis of U.S. Census Bureau data, millennials are the largest generation in our workforce. More than 56 million millennial and 53 million Gen Z workers will continue to drive change and bring fresh ideas into the workplace. Why employers should care: That means employers should be thinking about change management methods and leadership skills training.
Read more: Master Health Plans Provide Cost Savings and Better Benefits for Small Businesses
Benefits Get Big. Smart employers know that a strong benefits package is a powerful tool for attracting and retaining employees. According to a recent study conducted by the Society of Human Resources Management, the main reasons employers increased employee benefits was to retain employees and to attract new talent. Why employers should care: The cost of benefits continue to be on the rise. According to the Department of Labor and Statistics, the cost of benefits is 31 percent of an employee's total compensation, with health insurance leading at 7.5 percent.
HOW WILL THESE TRENDS IMPACT YOUR BUSINESS?
It's clear that investing in human capital will be at the forefront of building business next year and beyond. While no one can predict how trends will impact your business, smart businesses can take steps now to prepare and plan ahead for what's important to its employees and customers.