This blog is part of a series addressing topics related to the current labor shortage.
Across every industry, wide-spread vacancies are taking a toll on understaffed businesses and impacting morale, productivity, and the bottom-line. According to a survey of executive-level leaders, 92% reported that resignations and hiring challenges would prevent them from meeting this year's business goals.
Now that we know more about the reasons driving the current labor shortage, what can employers do? It's time to take action. Employers can improve the connection workers have with their work and create a better workplace with the right strategies. Here are a few.
Workplace Strategies: What Do Workers Want?
In a recent workplace study, 48% of those currently employed are actively looking for a new and better job opportunity. And within the next 12 months, 55% of workers plan to leave their job, and one in three plan to leave their job in 2023.
➡️➡️READ MORE: Causes Driving the Current Labor Shortage
So, what do workers want? Workers today have new priorities. Gain insights and more understanding about what really matters to your employees can help you identify gaps and create a better workplace experience. The following strategies address some of key drivers behind The Great Resignation:
Make Flexible Work and Remote Work Opportunities an Option. Employees also found that working remotely at home had many benefits, such as flexibility, more free time to spend with family, and more money by eliminating work-related expenses, such as commuting.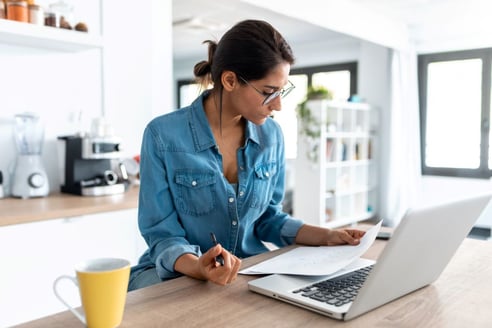 According to a recent study, nearly one in five workers say that work-life balance and flexible work options had the most impact on their overall job satisfaction. In addition, more than half of those surveyed said they would want to work remotely long-term, three days a week or more.
Another workplace study finds that flexibility remains a top priority among workers, including a flexible work location, the ability to work from anywhere, and a flexible work schedule - all three were listed as the top three priorities that grew in importance during the pandemic.
By now, employers understand the value of remote work and how it can benefit employees and their business. Make remote work an option as well as the flexibility to allow employees to create their own work schedules.
Offer Better Jobs With Better Pay. Workers found more fulfilling opportunities with better pay than the jobs they left or lost during the pandemic.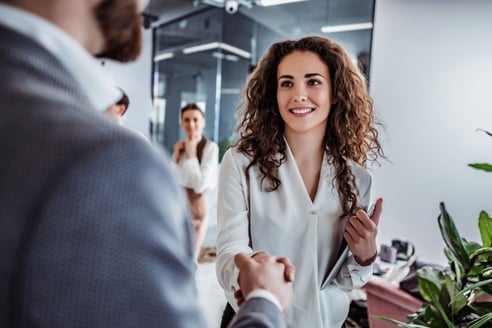 One study found that close to one-third of employees who left their job during the pandemic now earn over 30% more than they did in their previous roles. And a 2021 workplace survey found that more than half of senior managers surveyed said that their company had increased starting salaries as a way to attract new hires during the first half of 2022, while 44% said the same of signing bonuses.
Offer Competitive Benefits. Aside from better pay, a competitive benefits package can be the deciding factor in a highly competitive labor market. Great benefits can also motivate and engage workers. And employees who feel like their employers are investing in them are more likely to invest back in their company. According to a Society of Human Resources Management (SHRM) study, employers that improved their benefits packages reported better overall employee performance and improved recruitment and retention results.
Determine how to enhance your current benefits package by understanding what employee expectations are regarding options like healthcare, 401K, retirement, as well as mental health and wellness benefits.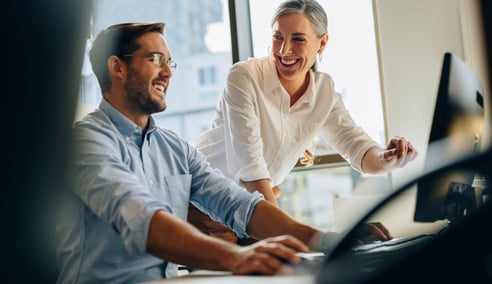 Provide Opportunities for Growth. According to a recent study, 94% of employees surveyed say they would remain at their job if their employer would invest in their development and provide training opportunities. Look for ways to ensure employees have access to necessary training, resources, tools, and support to grow and perform their jobs successfully.
Create Workplace Policies that Put Families First. From school and daycare closings, remote learning mandates, and unexpected quarantine periods due to Covid-19 exposure in schools, working parents have faced a number of additional pressures. As a result, many found that keeping their jobs was not affordable. The lack of adequate and affordable childcare options forced many to leave their jobs to care for children or look for new positions that offered more flexible work options and a better work-life balance. To keep working parents, consider developing workplace policies that put families first.
Create an Employee Engagement Program.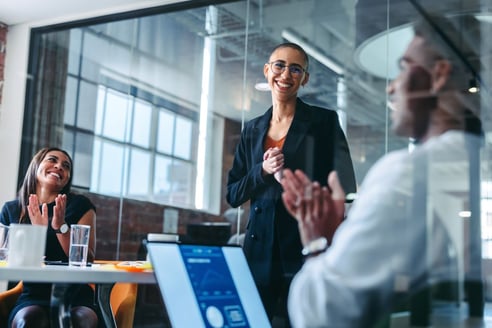 Employee engagement is not just about keeping your workforce happy. It's about creating a positive working environment by understanding what motivates your employees to perform in their jobs and how strongly employees are connected to their work and to their employer. Develop an employee engagement program that focuses on consistent communications between employer and employee, shows appreciation for hard work, and recognizes top performers.
Create a Safe Working Environment. Now into another year of working during an active pandemic, employees continue to be concerned about the health and safety measures while on the job. Many workers have left their jobs because of the lack of health concerns and feel that employers are still not doing enough to ensure workplace safety.
Review your workplace safety program and determine if changes need to be made. Then, take all reasonable steps necessary and implement strategies consistent with current guidance for safety.
➡️➡️READ MORE: The Real Cost of Unfilled Jobs
Rethink Work to Build a Resilient Workplace
Employers have endured and adapted more than ever before. While the pandemic prompted workers to reevaluate their jobs, the current labor shortage has forced employers to rethink the workplace and their employees' relationship with work.
Continue to be proactive and understand what your employees need to be successful and to stay long-term. By taking steps to create a new workplace where workers feel valued and empowered, businesses can avoid losing their most valuable asset – their employees.
About Propel HR. Propel HR is an IRS-certified PEO that has been a leading provider of human resources and payroll solutions for more than 25 years. Propel partners with small to midsized businesses to manage payroll, employee benefits, compliance and risks, and other HR functions in a way that maximizes efficiency and reduces costs. Visit our new website at www.propelhr.com.